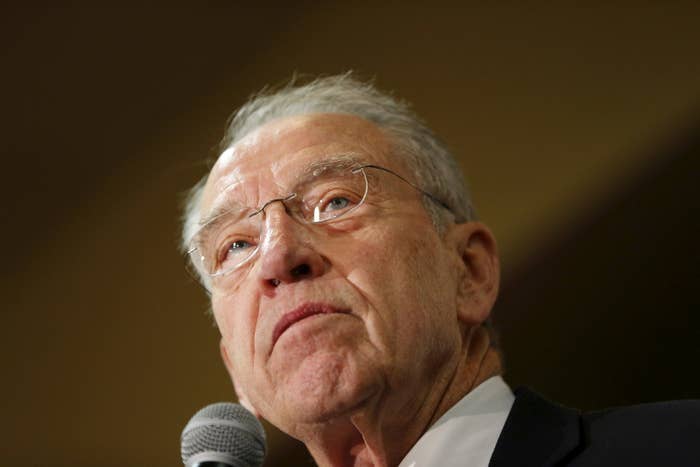 Republican Sen. Chuck Grassley, who is chairman of the Senate Judiciary Committee, said on Tuesday that he disagrees with Donald Trump's attack on a federal judge's heritage.
Trump has said that federal judge Gonzalo Curiel, who is overseeing the civil fraud case against Trump University, could not be impartial in his case because of his "Mexican heritage."
"Well, I surely disagree with Mr. Trump on that point, and you can't have a religious or ethnic test to be a judge in America," Grassley said on Iowa News/Talk 1540 KXEL. "You to have to take the usual motions — well, let me start over. Every person's entitled to a person they think will be a fair judge, to give impartial justice. But if you think you don't have such a person, there are plenty of motions that you can make before the court to get a new judge or to change things. If that particular judge would disagree with you, you've got a right to appeal."
Grassley noted that he supported Curiel's nomination to the bench.
"I think it should be noted that I supported this judge, Curiel, I think his name is, both in committee, on the Senate floor, maybe that goes back five, six, seven years," Grassley said. "I can only tell what I would do, and I wouldn't say what Trump said and obviously, I just told you, I disagree with it. Although, I'm not informed of the facts of the case. But, just normally, if you think you can't get a fair trial, or a judge has bias, then you go through the process of motions, to get the judge removed."