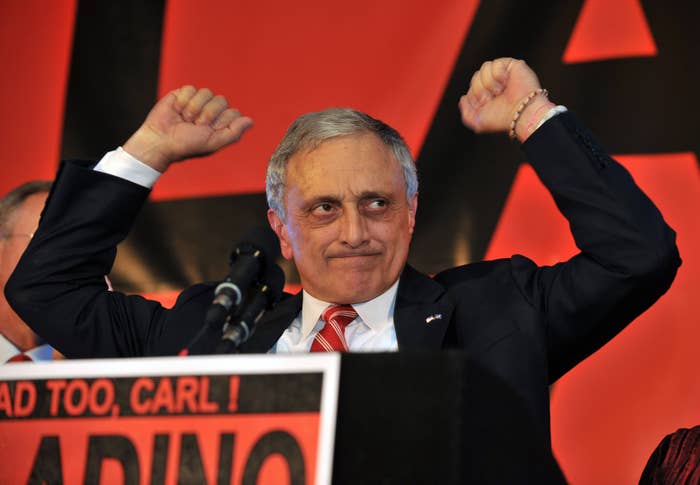 Carl Paladino, the Republican nominee for New York governor in 2010
and currently a co-chair of Donald Trump's campaign in the state, defended Trump's treatment of Fox News anchor Megyn Kelly and other women, saying they decided "to enter the arena and box with him."
Asked about Trump's treatment of women, specifically Kelly and Heidi Cruz, on Talk of The Town on 100.7FM WUTQ, Paladino said, "The Donald I know puts women in a very high place. He has total respect for them. I watch on these campaign trips, he treats women with much of a dignity."
"I don't get why the press wants to emphasize a couple of events and take them out of character and out of the context of the situation," he continued. "Megyn Kelly decided to enter the arena and box with him. She has to understand that he's gonna box with her. He'll swat her, he'll swat at her because she made that choice to get in the arena. Obviously Hillary is there too. Anybody else that you know, they want to accuse him enough taking on women, well those are women that chose to get in the arena, and for that reason you're watching the mettle of a man deal with it. Holding them in a special place while they batter you is not necessarily my way either, I mean, any of us would have the same posture with women."
Trump has routinely ridiculed Kelly after she asked at the first Republican debate him about his insults towards women, calling her "crazy Megyn" and saying "she had blood coming out of her eyes, blood coming out of her wherever" during the debate.