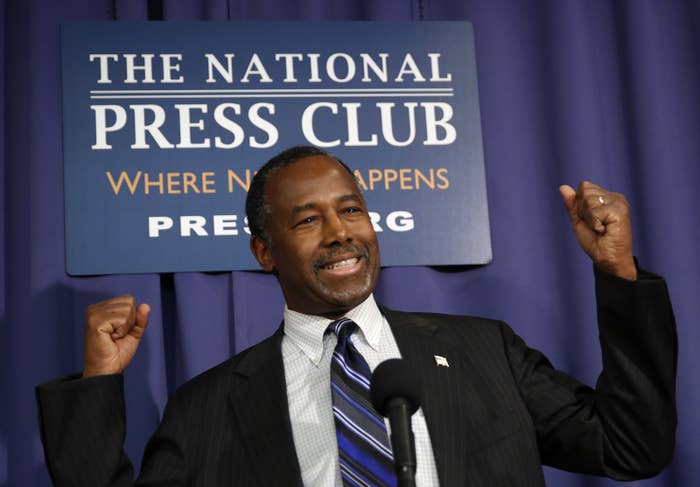 Dr. Ben Carson, who is an adviser to Donald Trump, says the presumptive Republican nominee is making an effort through prayer to be less self-centered and care about others.
Speaking with Family Research Council's Washington Watch radio program over the weekend, Carson said Trump's effort was having an impact and Trump was starting to take the thought of being president seriously.
"Donald Trump is actually making some sincere effort now to strengthen his spiritual life, and I know that for a fact," Carson said. "He's starting to pray and talk about things that he never would have been dealing with previously. I think it's having an impact. I think you're gonna see somebody who is a little less self-centered and starting to think about others and the tremendous responsibility that comes with the position that he's seeking."