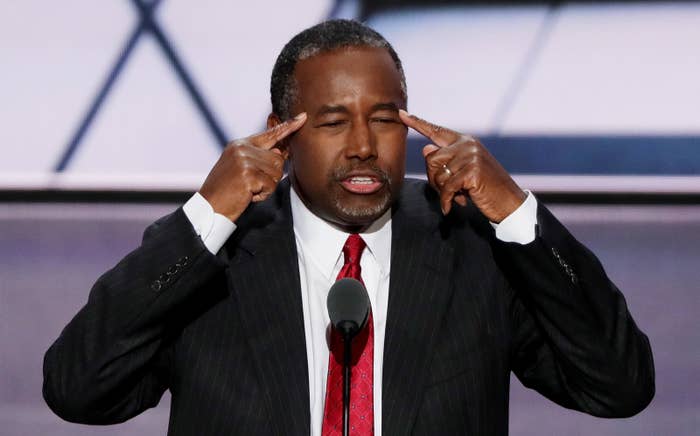 Dr. Ben Carson, a prominent supporter of Donald Trump, says he wishes the Republican nominee were a person who could be a role model for children, but added that you can't always get what you want.
"Would we like to have the kind of role model that our children should all aspire to? Of course," Carson said on The Mike Slater Show on 760AM-KFMB on Wednesday. "Of course that would be the most desirable thing, and, uh, you don't necessarily always get the complete package in one individual."
Carson was responding to a question about Michelle Obama's speech at the Democratic National Convention, where she jabbed Donald Trump for being a bad role model for America's children.
"It's the only chance that they have of winning, they have to make this about personalities, it cannot be about the issues," Carson said, saying the first lady's speech was effective. "Hence, every time he says something, you see this incredible firestorm and buildup, 'He doesn't have the disposition.' They go through all this, the last thing they want to do is talk about the issues."
Carson compared Trump to biblical figures and said God worked through those figures.
"I don't know that I would connect him to any one particular person, but I will say, throughout the Bible, there are many examples where God could carry out his will utilizing a particular ruler," Carson said.
"But, he had people by him who were wise, like Joseph with Pharaoh, like Daniel with Nebuchadnezzar, and so on and so forth. So, you know, God's will can be carried out in a number of ways. I think we underestimate God when we say he can't work through this person or that person. Because, you know, we're making ourselves God and he's much greater than we are."