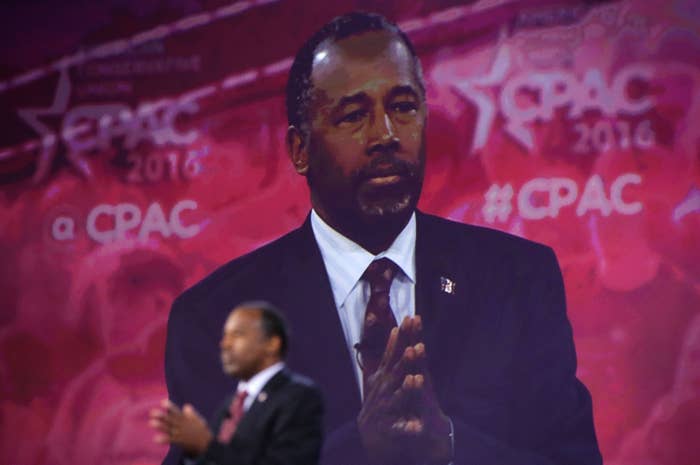 Dr. Ben Carson said on Thursday he's "certainly leaning" toward endorsing Donald Trump for president.
Carson, who ended his presidential campaign last week, said he's deciding between Trump and Ted Cruz to endorse.
"Let's put it this way, I'm certainly leaning," the former neurosurgeon said when radio host John Gibson said Carson sounded like he was supporting Trump.
Earlier in the interview Carson said Trump was a "thinking individual" despite his public persona.
"There's two Donald Trumps. There's the Donald Trump that you see on television and who gets out in front of big audiences, and there's the Donald Trump behind the scenes," he said. "They're not the same person. One's very much and entertainer, and one is actually a thinking individual."
Carson also said an attempt to deny the person who received the majority of the votes in the primary the nomination at convention would fracture the party in November and cause Clinton to win the election.
"I can guarantee you he'll be a lot better than Hillary."