16 Moving Images From President Obama's Visit To Nelson Mandela's Jail Cell
It was President Obama's second trip to Robben Island, his first since becoming president. UPDATE: Nelson Mandela has passed away.
1.
President Obama and the first family visited the apartheid-era prison on Robben Island, South Africa, Sunday where Nelson Mandela and other anti-apartheid leaders were jailed as political prisoners.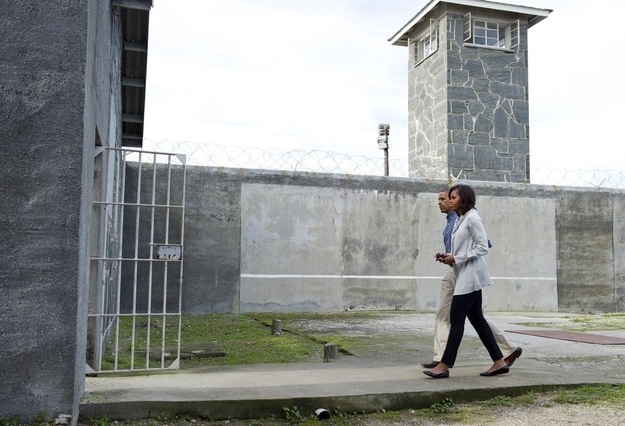 2.
The trip was Obama's second and the first with his family. He previously toured the prison in 2006 as a Senator.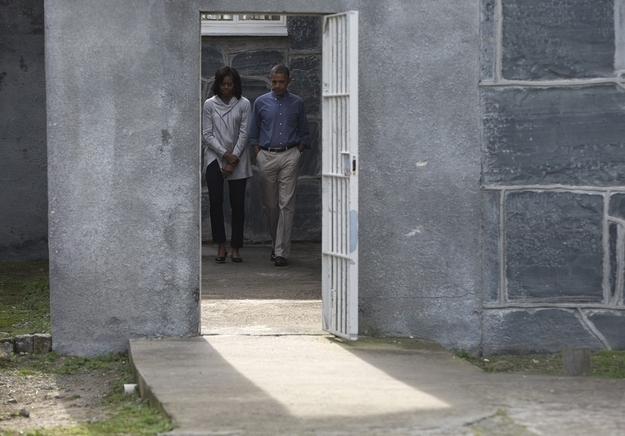 3.
The tour guide was Ahmed Kathrada, a former inmate of the prison, who also took then-Senator Obama around the jail in 2006.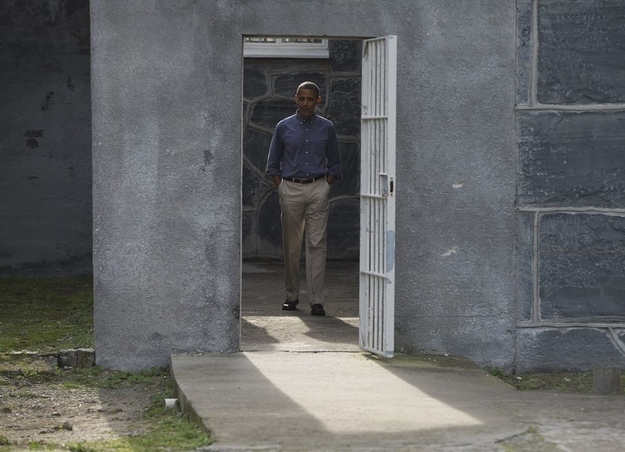 4.
Kathrada was arrested alongside Mandela and subsequently sentenced to life in prison with hard labor for sabotage and conspiracy to overthrow the state, according to a White House pool report.
5.
While at the prison Obama peered out through prison cell No. 5, which was Nelson Mandela's cell for 18 of the 27 years he served for his anti-apartheid activities.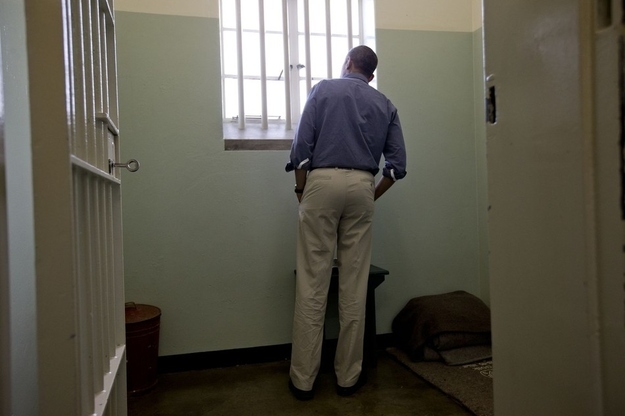 6.
He left this note at the prison: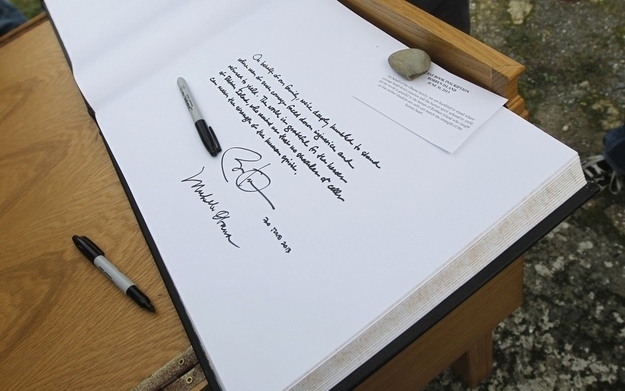 7.
Obama signed his note with the prison watchtower in the background.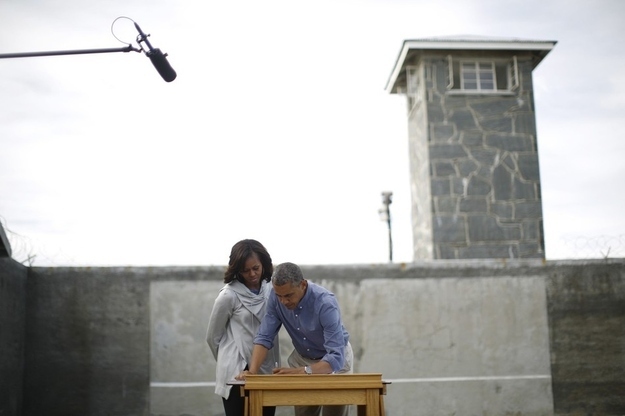 8.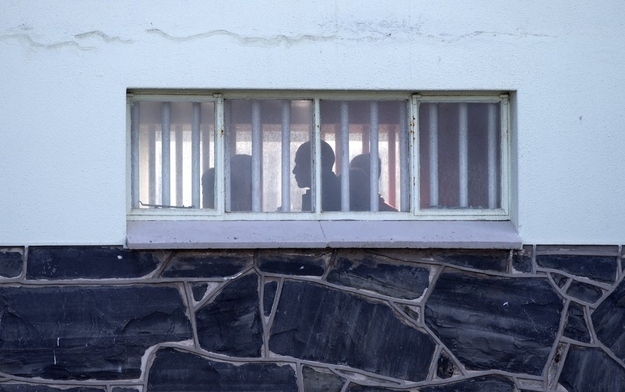 9.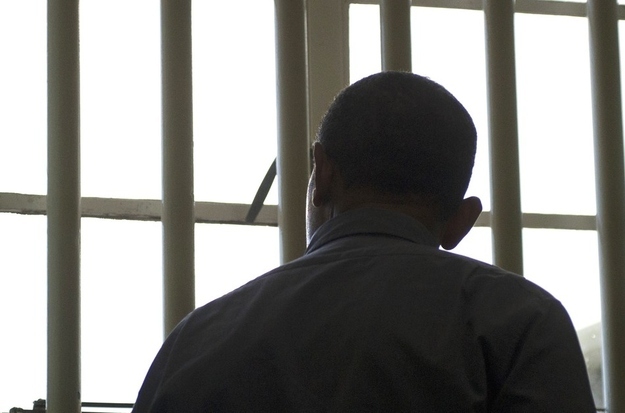 10.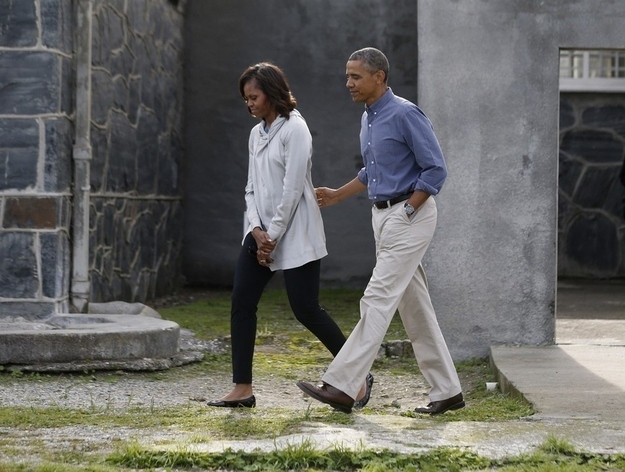 11.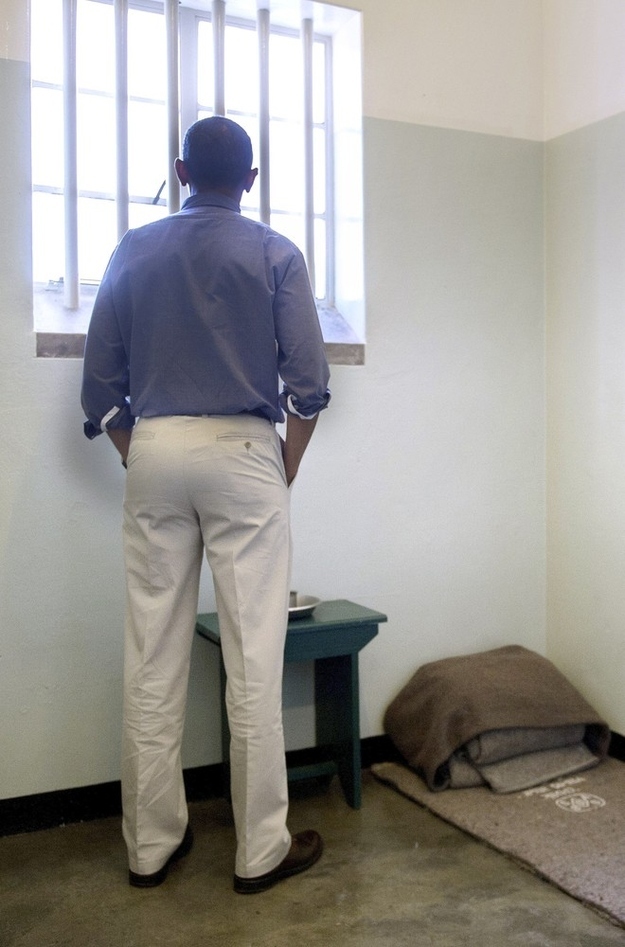 12.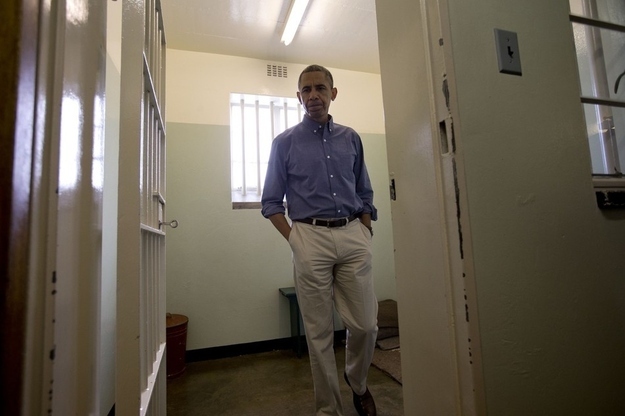 13.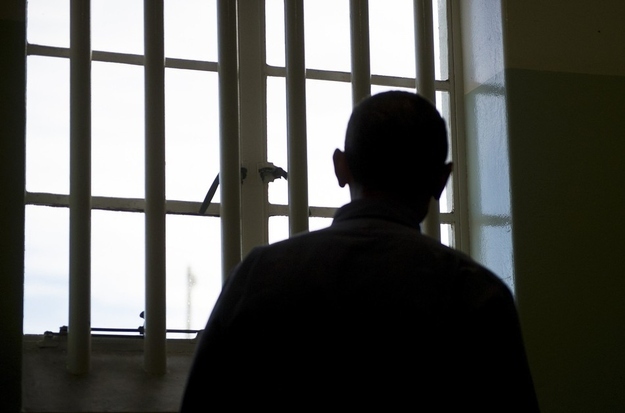 14.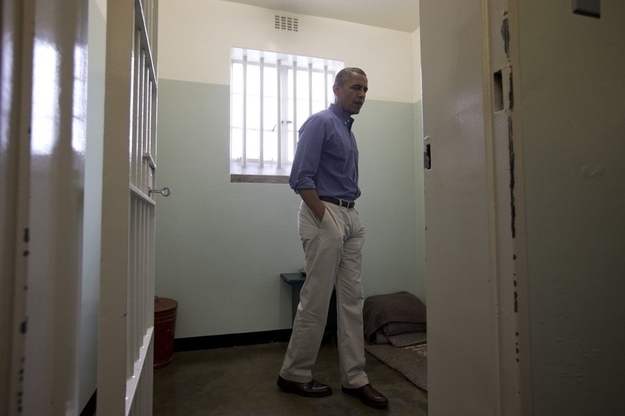 15.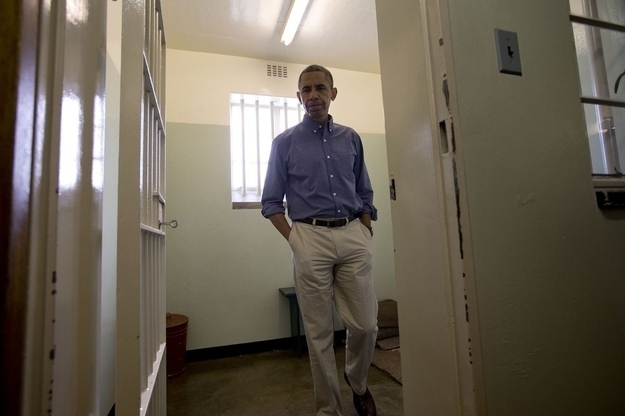 16.