Thursday marked the 80th anniversary of the repeal of Prohibition in the United States, the period from 1920–1933 in which alcohol was outlawed by the 18th Amendment.
This cartoon displays the opposing platforms of the Republicans and Democrats on the issue of prohibition in the 1932 presidential election. Democrats supported a full repeal while Republicans supported letting states decide.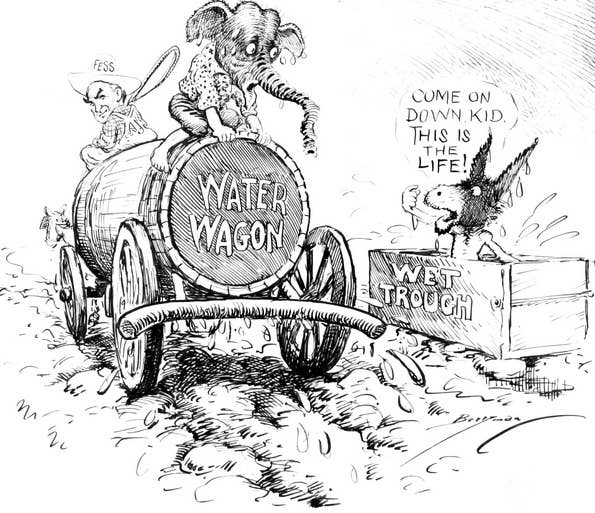 Bootlegging was rampant during Prohibition. This is an image of Prohibition agents destroying a bar.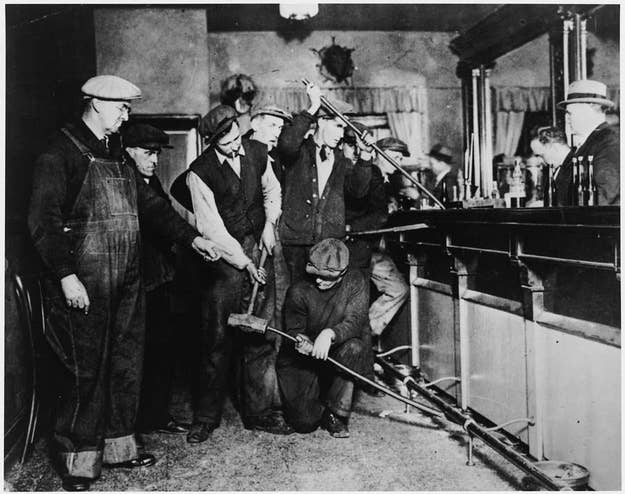 Here's a Treasury Department telegram concerning the arrest of men in connection with the alcohol seizure.
Franklin Roosevelt ran for president in 1932 on the promise of repealing Prohibition — a promise he kept when the 21st Amendment was ratified on Dec. 5, 1933.
1.
"U.S. PROHIBITION ENDS"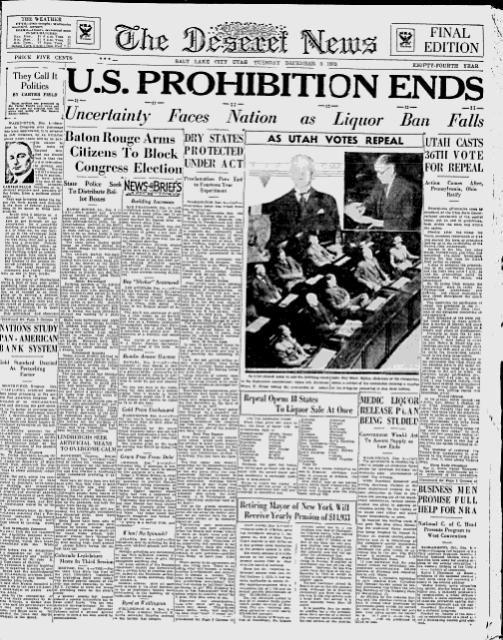 2.
"REPEAL GOES OVER"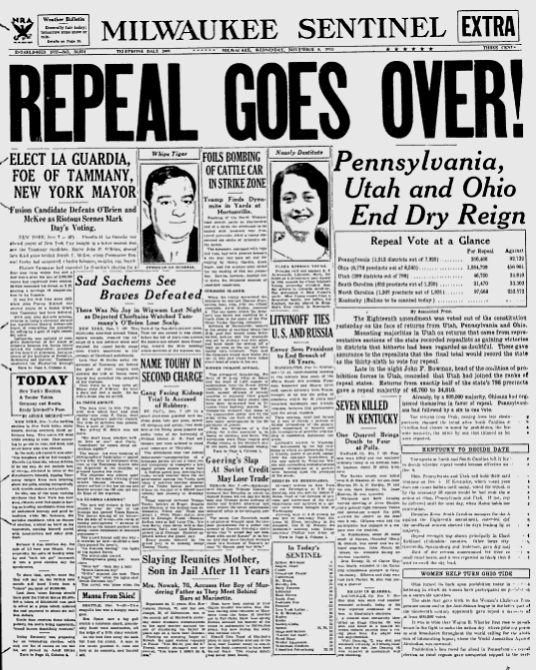 3.
"Liquor To Flow in 18 States"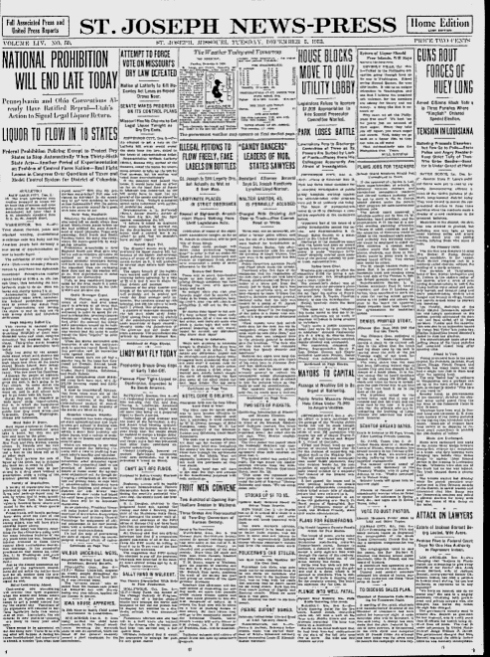 4.
"Nation Observes Dry Law's Death with Quiet Mood"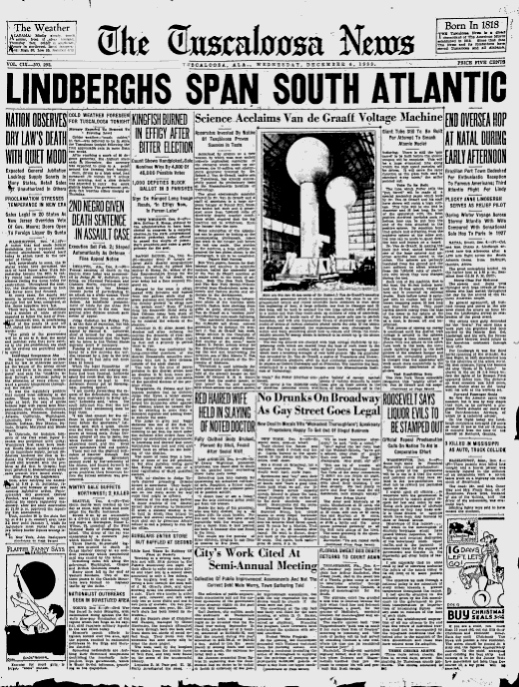 5.
"Formal Repeal Comes at 7:00 Tonight"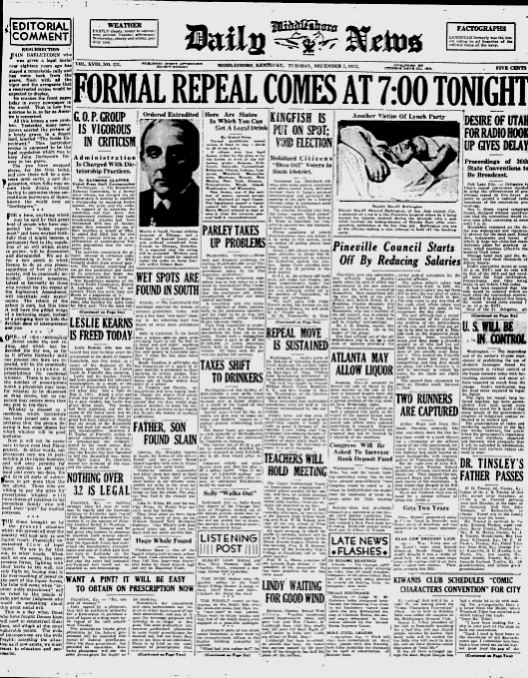 6.
"Liquor Flows," "No Legal Whiskey to Come Offered to the Public," "BEER STRONGER"
7.
"PENNSYLVANIA RATIFIES REPEAL"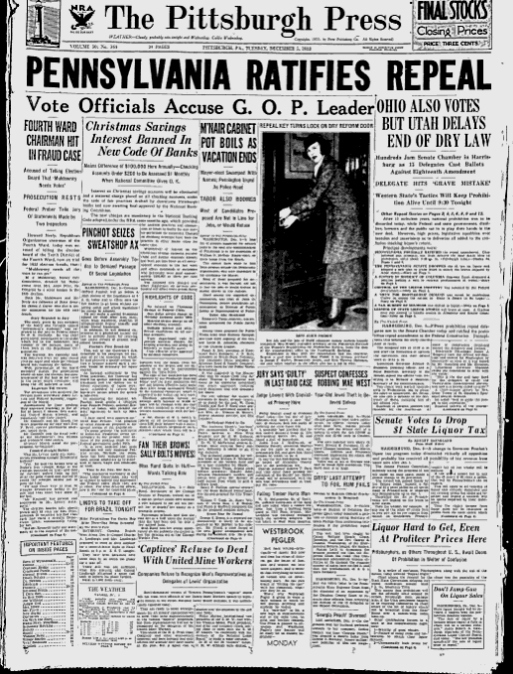 8.
"N.Y. Takes Repeal in Stride," "REPEAL COMES TO AMERICAS IN MODERATION," "BEACH COUNCIL REFUSES REPEAL OF LIQUOR LAWS"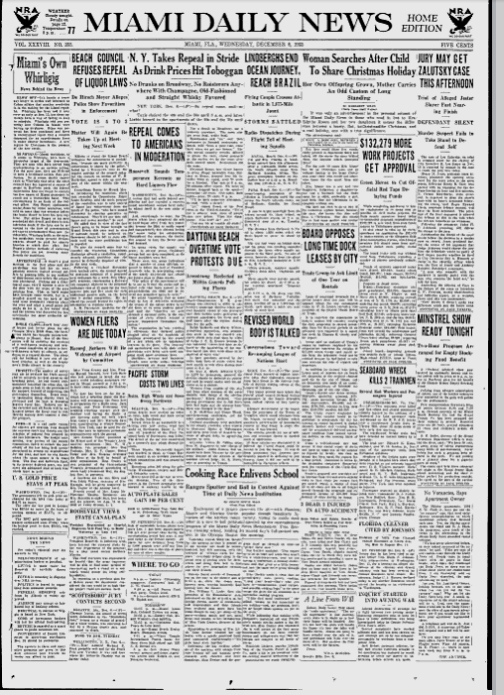 9.
"U.S. WET Era Begins TODAY"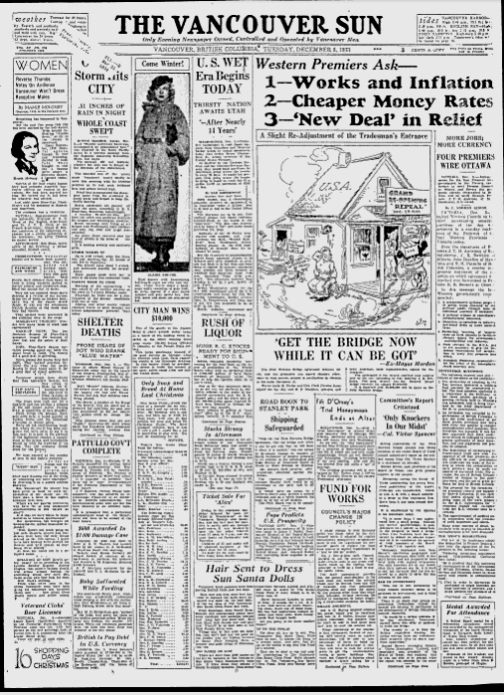 10.
"DRY AMENDMENT IS DEAD" "FAST ACTION IN UTAH ENDS ACT" "LIQUOR SUPPLY TO BE AT HAND"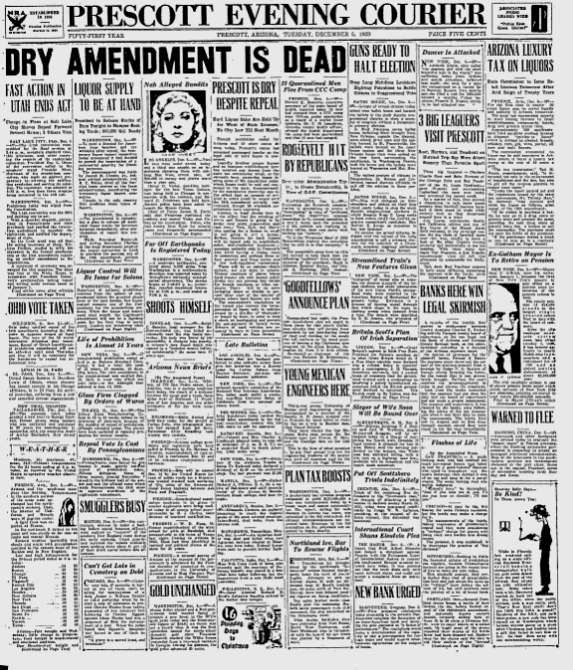 11.
"RETURN OF LIQUOR GREETED QUIETLY"