Jim Bob And Michelle Duggar Will Do A Sit-Down Interview With Fox News' Megyn Kelly
The 19 Kids And Counting stars are scheduled to break their silence Wednesday night with an exclusive interview with Fox News.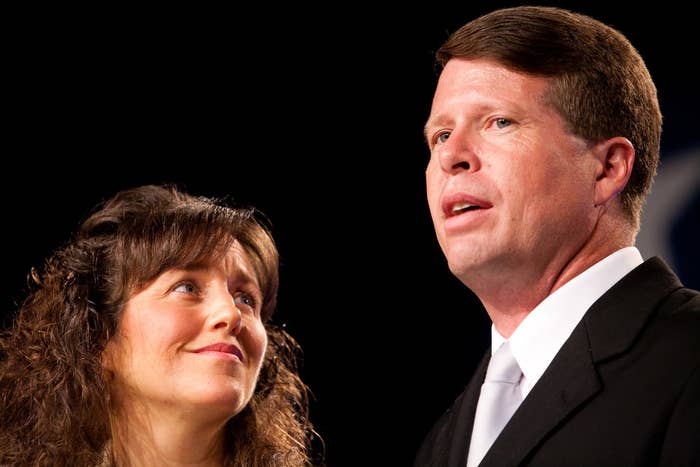 It's been more than a week since the emergence of a 2006 police report alleging Josh Duggar, eldest son of 19 Kids And Counting's Duggar family, sexually abused several underage girls, including four of his sisters.
Since In Touch's publication of the report, the now-27-year-old father of three has admitted to behaving "inexcusably." He has resigned his position as executive director of FRC Action, a nonprofit lobby run by the Family Research Council; his family's television show has lost many of its advertisers; several of the politically active family's previous supporters have spoken out about the allegations; and TLC has pulled the reality series from its current schedule.
But his parents, Jim Bob and Michelle Duggar, have remained relatively silent on the subject except to post a message of support on Facebook, saying Josh made "some very bad mistakes." Their language was criticized by other victims of sibling sexual abuse as minimizing the trauma that victims experience.
The couple will break their silence this week when they sit down with Fox News' Megyn Kelly at their Arkansas home for an interview that will air at 9 p.m. ET on Wednesday, the usual time slot of Kelly's talk show, The Kelly File. Additional excerpts from the interview will air during a one-hour special on Friday June 5 at 9 p.m. ET, also on Fox News Channel.
Josh Duggar allegedly sexually abused four of his sisters and has three children. An earlier version of this story misstated this.