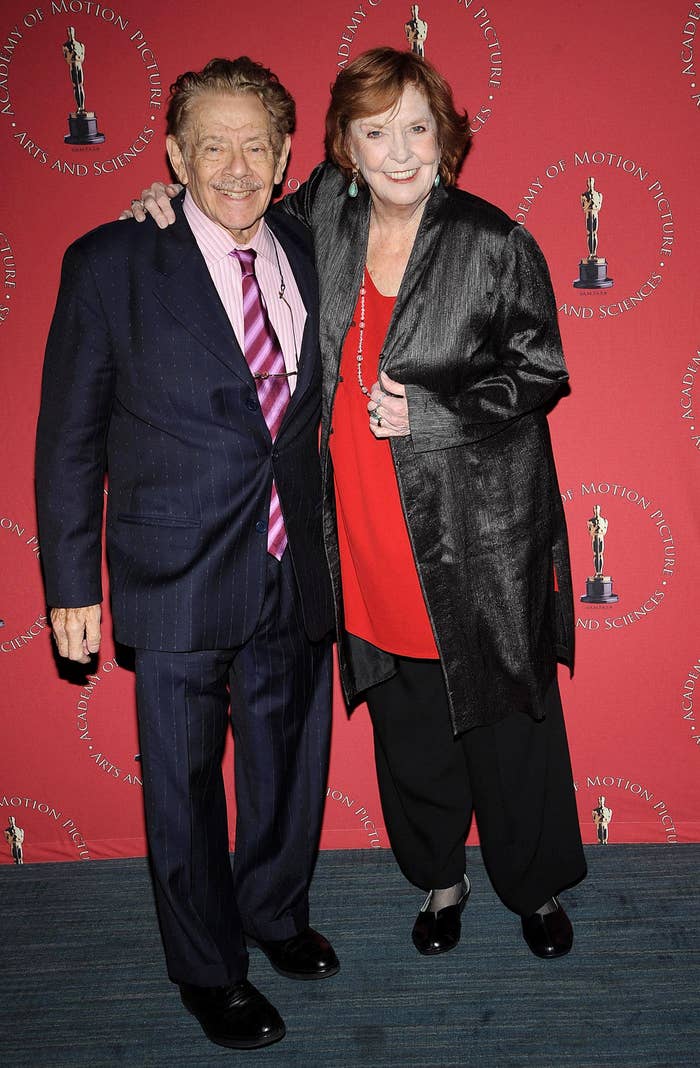 Anne Meara, the actress whose marriage and comedy partnership with Jerry Stiller endured for more than half a century, died Saturday at 85.
A statement released to the Associated Press on Sunday by the Stiller family confirmed the news but provided no details of her death. "The two were married for 61 years and worked together almost as long," the statement read, describing Stiller as Meara's "husband and partner in life."
Though Meara was most recently known for her memorable supporting roles on Sex and the City and The King of Queens, she had been making audiences laugh for close to six decades.
Meara first came to fame as one-half of the legendary duo Stiller and Meara, a comedy team she formed with her husband. The pair became prominent on the comedy scene in the '60s, eventually becoming regulars on The Ed Sullivan Show.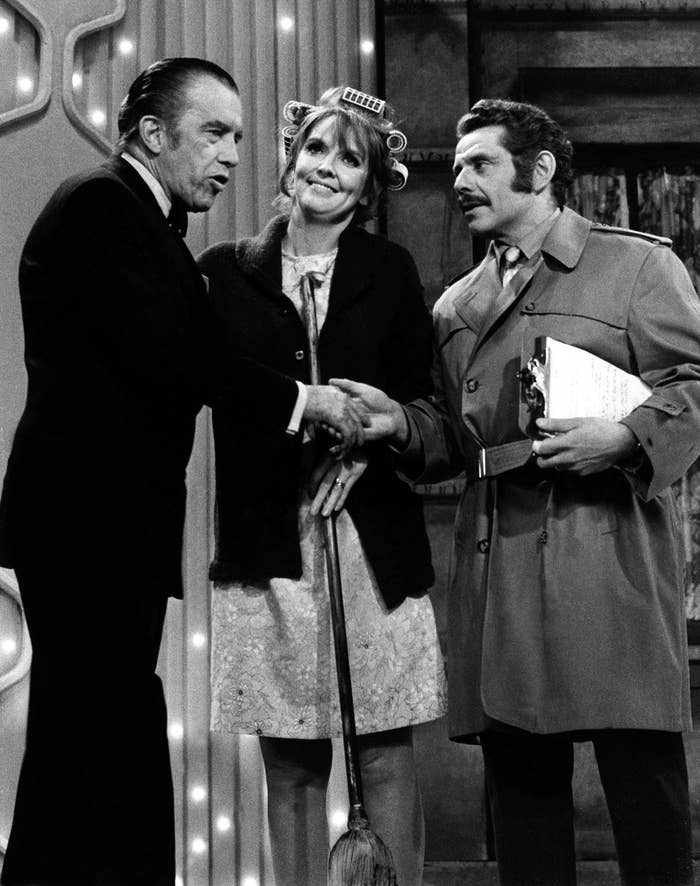 Even after both had moved on from performing and writing as a duo, Stiller remained a frequent collaborator, and each often appeared in the other's projects.
In 1975, Meara accepted a dramatic role as the title character in the CBS program Kate McShane, the first series to feature a female lawyer in the lead role. Though the show was canceled after 10 episodes, the performance earned Meara an Emmy nomination.
Her next endeavor returned her to her comedic roots when she played Veronica, the wise-cracking cook on the All in the Family spinoff Archie Bunker's Place from 1979 to 1982. In 1995, Meara added "playwright" to her list of talents when her play, After-Play, opened in Manhattan.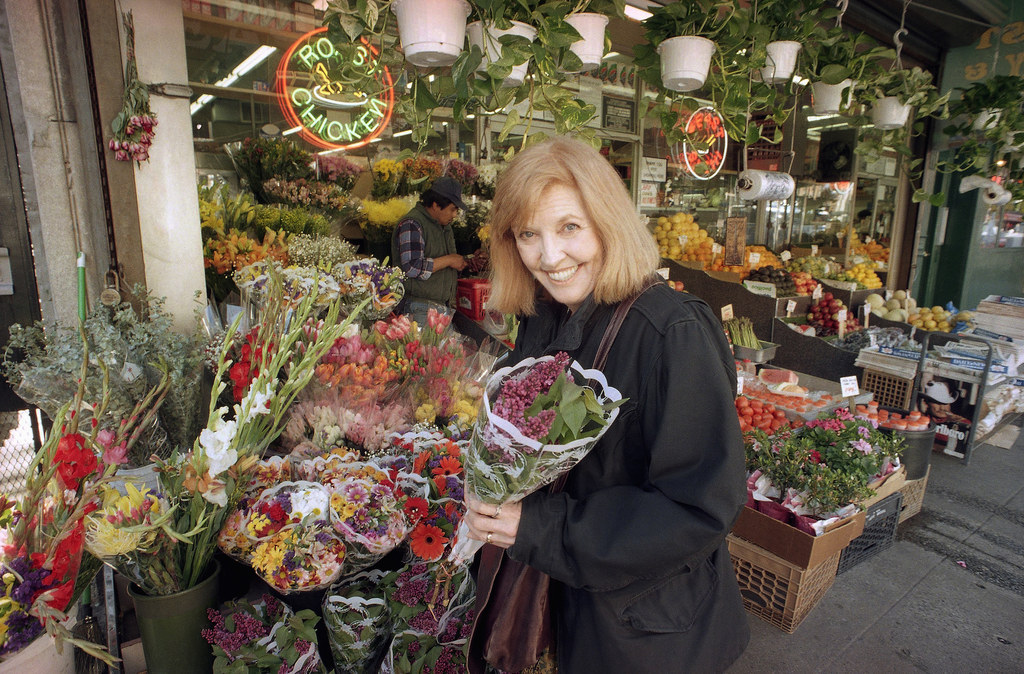 Perhaps Meara's most recognizable recent role was in Sex and the City as the beer-swilling mother of Steve, Miranda's husband. Though the role began as a form of comic relief it eventually provided some of the most poignant moments of the show's final season as her character developed Alzheimer's disease.
Stiller and Meara's children, Ben and Amy, also joined the family business. In fact, once Ben Stiller became a successful actor, comedian, and filmmaker in his own right, his parents often showed up in his work as well. Meara appeared in Reality Bites, Zoolander, and Night at the Museum. With an impressive career that spans more than 50 years, 41 film credits, appearances on more than 30 TV shows, and four Emmy nominations, Anne Meara's legacy will endure as one where she made people laugh, cry, and then laugh again.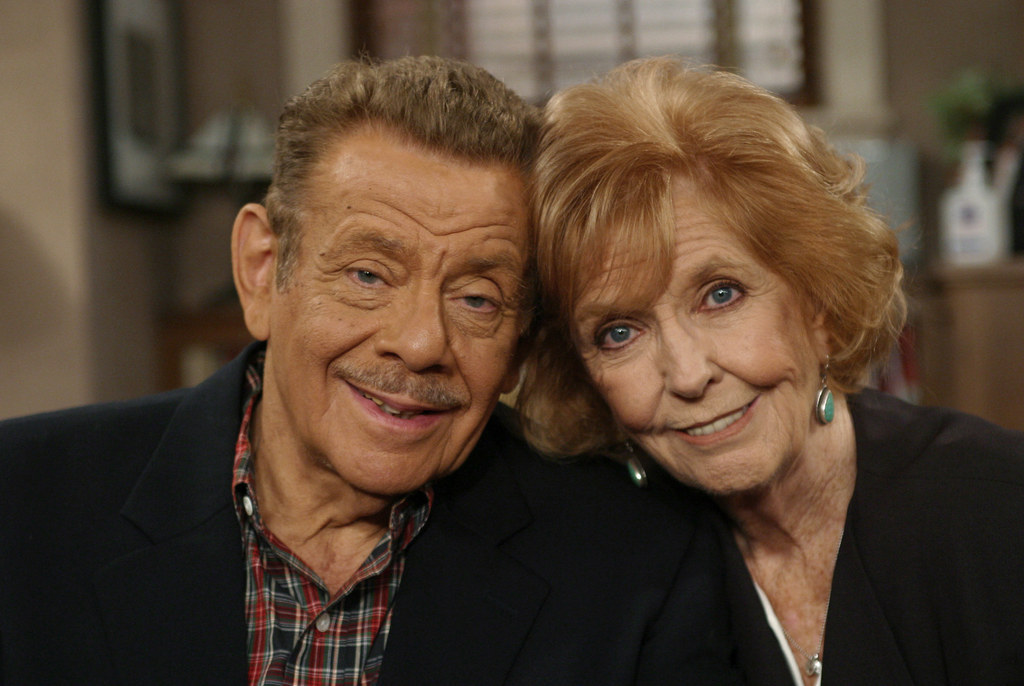 As a frequent social media user, Ben Stiller was fond of posting pictures of his parents, especially on Throwback Thursdays.
Among the first to pay tribute to Meara via social media were Harvey Fierstein:
Steve Martin:
Al Roker:
Sex and the City's Mario Cantone