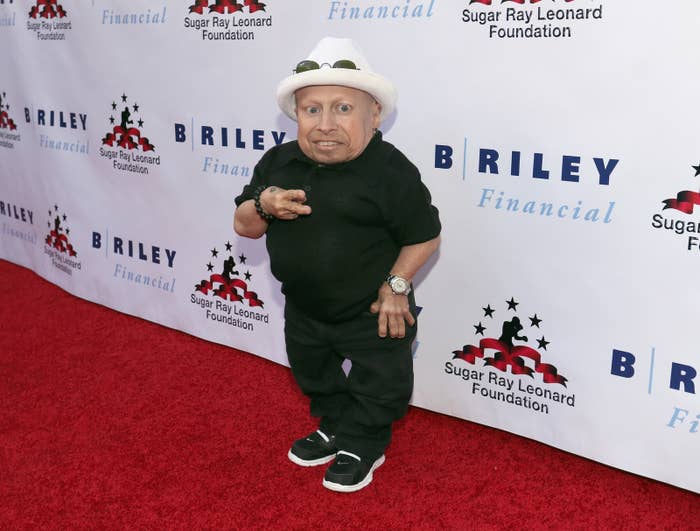 Actor Verne Troyer, who shot to fame portraying Mini-Me in the Austin Powers films, died on Saturday. He was 49.
His official Facebook page confirmed the news.
"It is with great sadness and incredibly heavy hearts to write that Verne passed away today," a statement posted to his Facebook page reads.
"He inspired people around the world with his drive, determination, and attitude. On film & television sets, commercial shoots, at comic-con's & personal appearances, to his own YouTube videos, he was there to show everyone what he was capable of doing. Even though his stature was small and his parents often wondered if he'd be able to reach up and open doors on his own in his life, he went on to open more doors for himself and others than anyone could have imagined. He also touched more peoples hearts than he will ever know," it continued.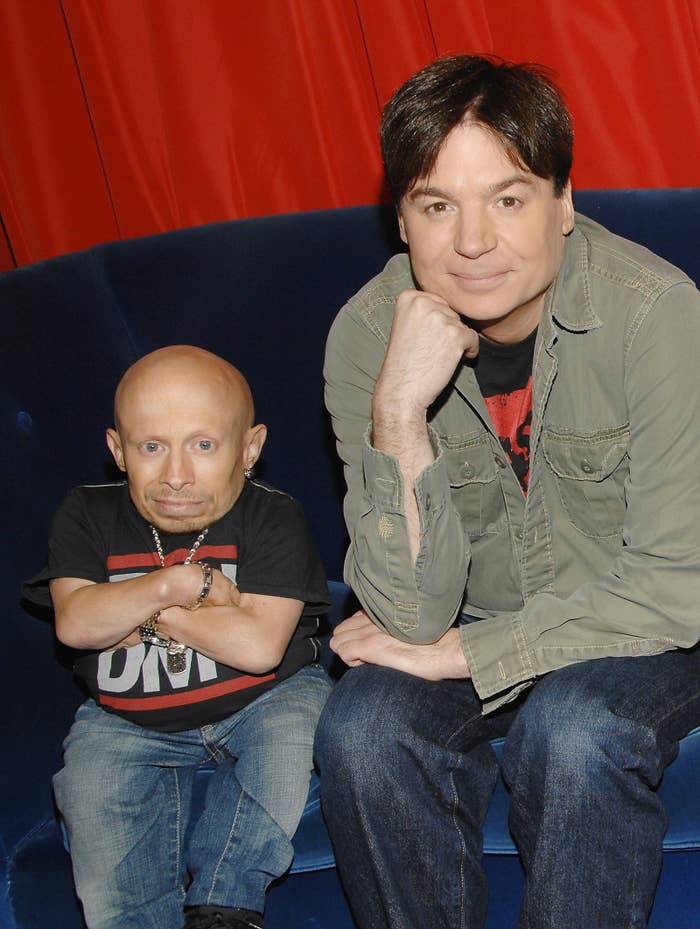 Troyer, who worked as a comedian and stunt performer, measured just 2 feet 8 inches tall due to achondroplasia dwarfism.

The Facebook update also hinted at Troyer's public battle with alcohol addiction. People magazine reported earlier this month that Troyer had been hospitalized with alcohol poisoning.
"Verne was also a fighter when it came to his own battles. Over the years he's struggled and won, struggled and won, struggled and fought some more, but unfortunately this time was too much," it read, noting that Troyer was baptized recently.
A cause of death was not immediately known, but the status noted that "depression and suicide are very serious issues. You never know what kind of battle someone is going through inside. Be kind to one another. And always know, it's never too late to reach out to someone for help."
Mike Myers, actor and creator of the Austin Powers series paid tribute to Troyer. "Verne was the consummate professional and a beacon of positivity for those of us who had the honor of working with him," he told the Hollywood Reporter. "It is a sad day, but I hope he is in a better place. He will be greatly missed."
Friend and musician Steve Aoki posted several tributes to Troyer on Twitter. "My bro @vernetroyer u never cease to amaze me," he wrote in one tweet. "U will be remembered forever. So grateful to have had u in my life Thank u for making #borntogetwild a video I'll never forget."