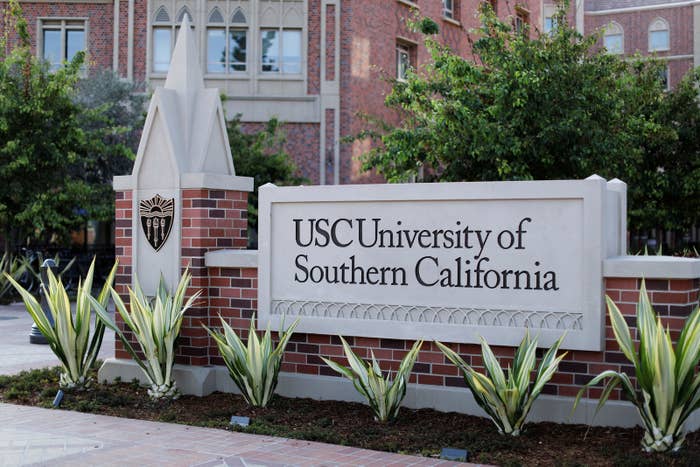 The University of Southern California agreed to pay $215 million to students who were patients of former college gynecologist George Tyndall, in a settlement announced Friday.
Tyndall was accused by over 50 patients in a class-action lawsuit of inappropriate behavior, including unnecessary pelvic exams and sexual assault of patients by digitally penetrating them.
Former patients said he demanded they return multiple times a year for pelvic exams when there was no medical need.
The lawsuit also stated that Tyndall spoke inappropriately to patients, quizzing them on their favorite sexual positions and making lewd comments about patients while they were undressed.
Tyndall spent nearly 30 years as the only full-time gynecologist at USC. He left the university in 2017 after an investigation into claims against him, although the college acknowledged it had received complaints about his behavior dating back to the 1990s.
More than 500 former patients of Tyndall's have come forward accusing him of inappropriate behavior in recent months.
In an interview with the LA Times earlier this year, Tyndall maintained he had done nothing wrong and that his behavior was appropriate.

On Thursday, 93 new lawsuits were announced accusing Tyndall of misconduct and sexual assault, bringing the total to over 400 lawsuits filed against him and USC.
The law firm Manley Stewart Finaldi, which is representing 180 of Tyndall's alleged victims, issued a statement Friday: "[This settlement] is nothing more than a ruse by USC to pay pennies on the dollar of the true value of these cases without being held accountable for its role in enabling Tyndall's abuse."
The firm previously represented victims of Larry Nassar, who was convicted of sexually abusing young female athletes, in a case that ended with a $500 million settlement from Michigan State University.
Announcing the $215 million settlement of the class action, interim university president Wanda Austin said in a statement that the college will compensate anyone who was a patient of Tyndall's.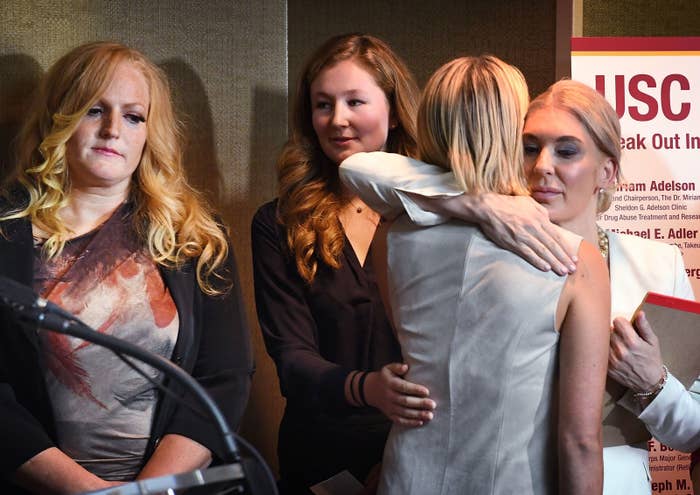 "By doing so, we hope that we can help our community move collectively toward reconciliation. I regret that any student ever felt uncomfortable, unsafe, or mistreated in any way as a result of the actions of a university employee," she said.
The total agreed settlement was $240 million; the $215 million payout to victims is the amount after legal fees. The payouts will range from $2,500 to $250,000, depending on the severity of the claim, and any person who was ever a patient of Tyndall's is eligible for compensation.

The payment will not come from tuition or donor funds, said the university.
"Over the course of this lawsuit, I heard the stories of hundreds of other USC students and alumnae who experienced violation, humiliation, and abuse. We were trapped in a system that robbed us of our safety, our dignity, and even our voices — in the very place that should have been teaching us to stand and speak our truth," said Meggie Kwait, 31 — one of women named in the class action — in a statement released through her lawyers.

Kwait had visited Tyndall in 2008, concerned about irregular bleeding. He quizzed her about having sexual encounters with men and women and told her that if she lost weight, she'd be able to date men rather than women. When he digitally penetrated her as part of a vaginal exam, he told her: "I bet you're pretty used to this."
Kwait filled out a complaint form at the clinic about his behavior but never received a response from USC.

At a press conference in Los Angeles on Thursday, more than 20 former patients of Tyndall's called on California Attorney General Xavier Becerra to launch an independent investigation of USC's handling of Tyndall and complaints against him.