On Thursday morning President Trump started tweeting, as he is prone to do. After criticizing Republican Sen. Mitch McConnell and Rep. Paul Ryan, one supporter replied with a meme of Trump's face passing in front of Obama's, with the words "the best eclipse ever!"
Trump quickly retweeted the eclipse meme.
The man who sent Trump the meme is Jerry Travone, who calls himself a "YouTube actor and political junkie" (he posts videos of amateur wrestling and video games on his YouTube channel).
On his Instagram and Twitter, Travone has regularly posted anti-liberal memes blasting the "violent Left," Black Lives Matter movement, transgender rights, feminism, and undocumented immigrants.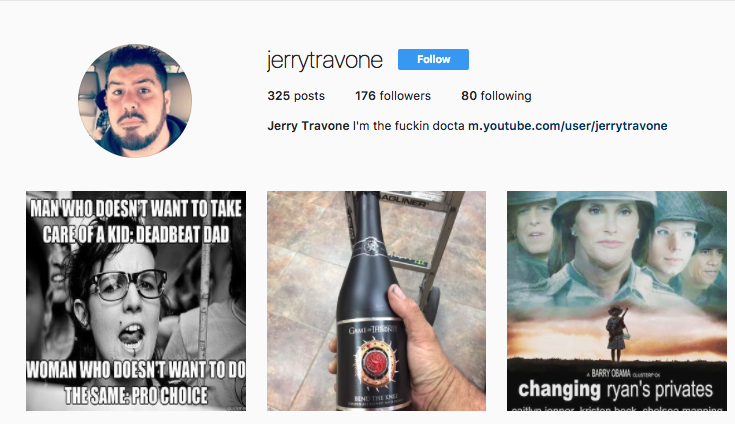 "I'm honored that the president of the United States retweeted my picture," Travone told BuzzFeed News. "He truly eclipses former President Obama in many ways."
Travone said he didn't make the meme, he just found it and thought it needed sharing. As people quickly noted, though, it was a pretty mixed metaphor.
In a solar eclipse, like what the United States saw on Monday, the moon temporarily passes in front of the sun. But in this meme, Trump is the one passing in front of Obama.
Obama fans were loving that Trump was seemingly calling himself a moon and Obama the sun.
CNN immediately asked if the president imagines himself as a "dark inanimate object obscuring a source of light?"
Lots of people noted that if Trump is the moon, then he's just temporarily blocking out the sun and is going to leave.
Eclipses don't last very long, noted another.
BuzzFeed News asked Travone about the science of his eclipse meme and whether it equated Trump with the moon.
"I think in a traditional eclipse that would be true, but President Trump doesn't follow the cookie cutter tradition that the Washington swamp follows and his love for liberty and prosperity for the United States of America eclipses the world #maga," he replied.