A group of 15 teenage girls dressed in quinceañera dresses protested outside the Texas capitol building on Wednesday to show their frustration at a new state bill they say is anti-Latino.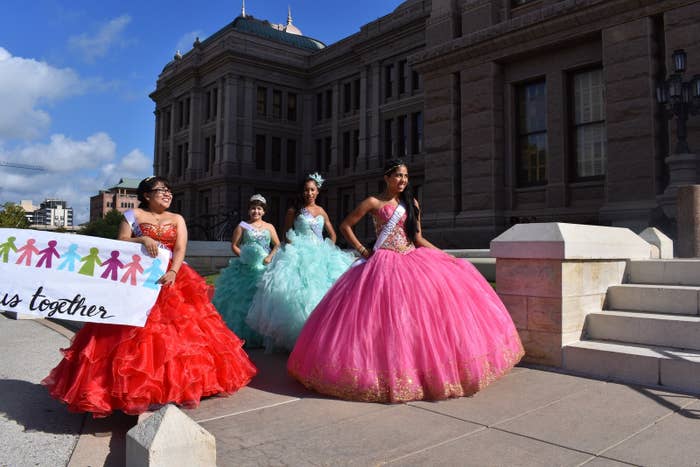 "It discriminates against people for being brown," Magdalena Juarez, a 17-year-old who appeared in her red quinceañera gown at the protest, told BuzzFeed News. Her parents are from Mexico.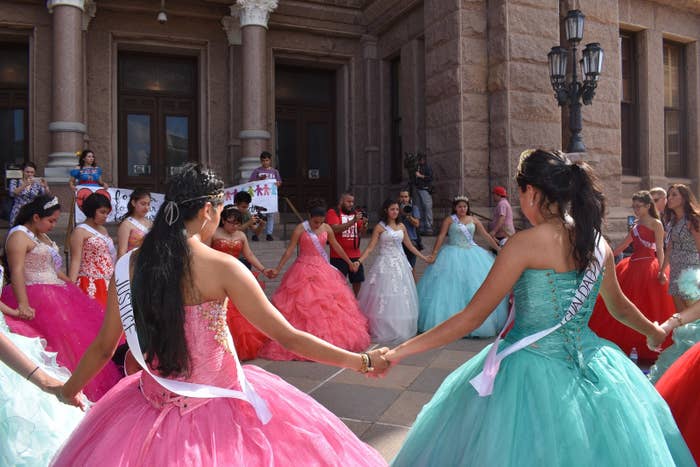 "It's hard because a lot of the people are going to be affected; a lot of us are going to be suffering," Magdalena said.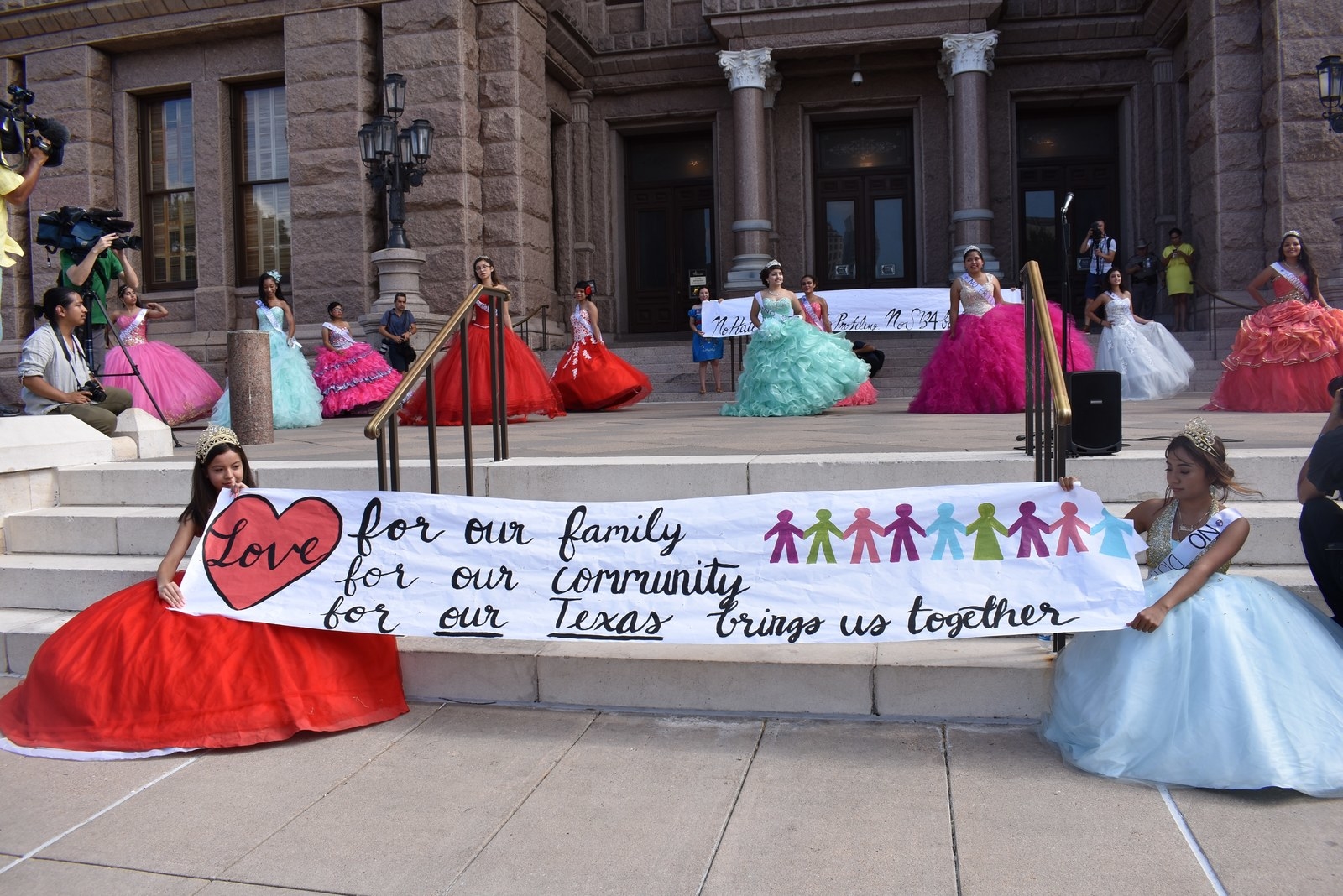 SB-4 also bans "sanctuary" cities, or jurisdictions that refuse to fully cooperate with federal immigration officials. Among them is the city of Austin.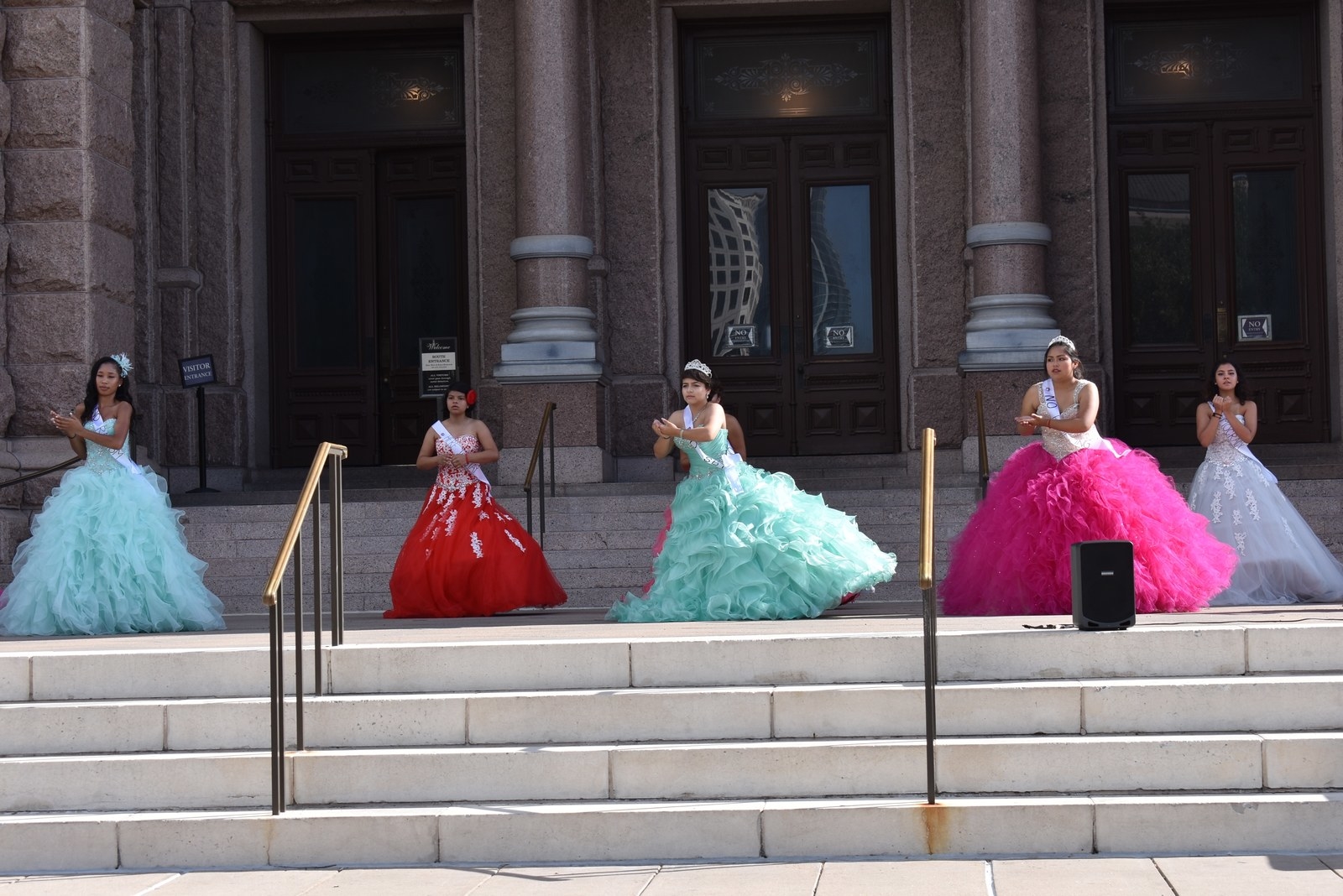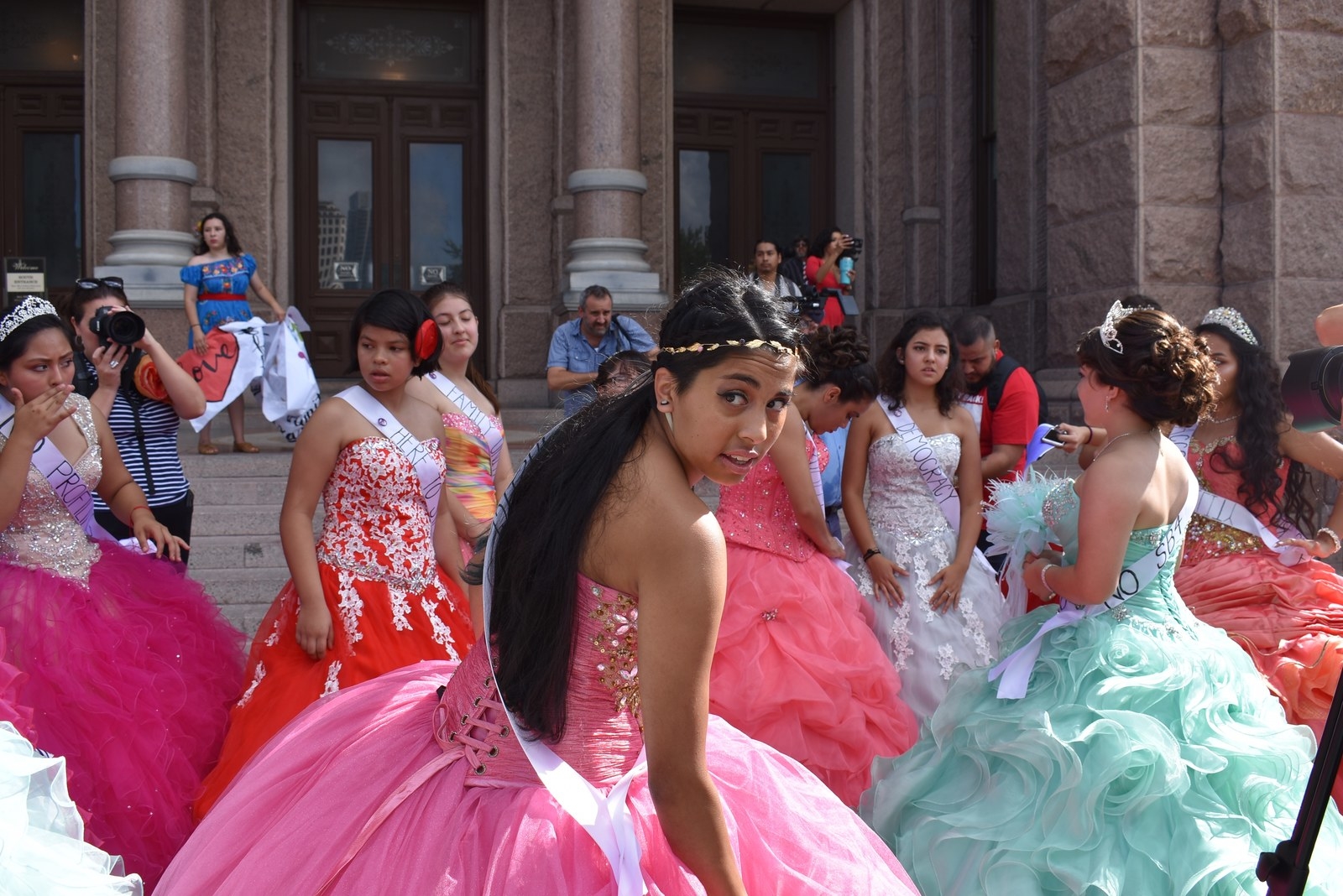 Jolt, an organization which focuses on Latino issues in Texas, organized the protest they called Quineceañera in the Capitol.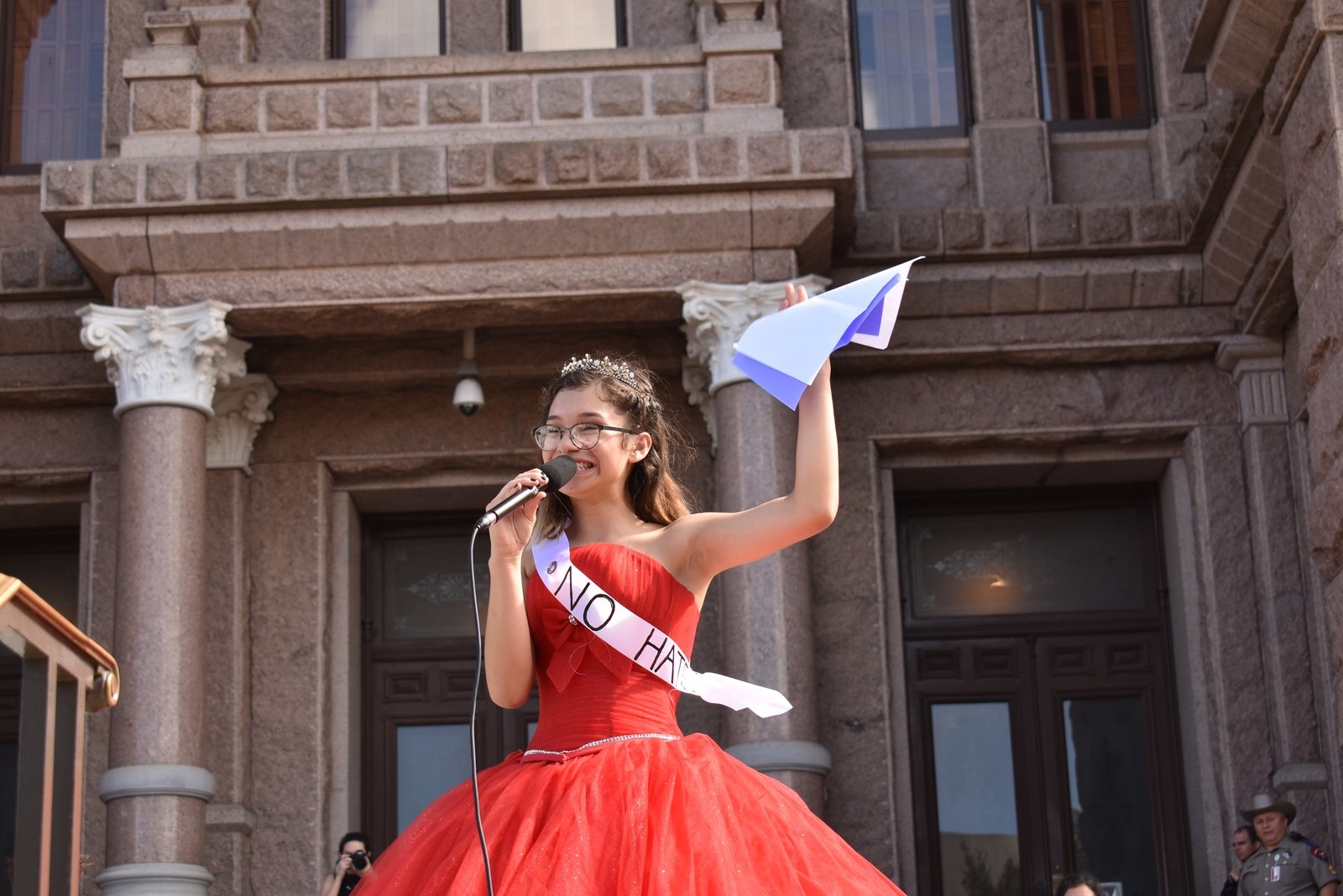 Emelyn Macias, 16, who had never been to a political demonstration, spoke at the protest wearing the mint green dress she'd last worn it at her December 2015 quinceañera, with over 400 guests.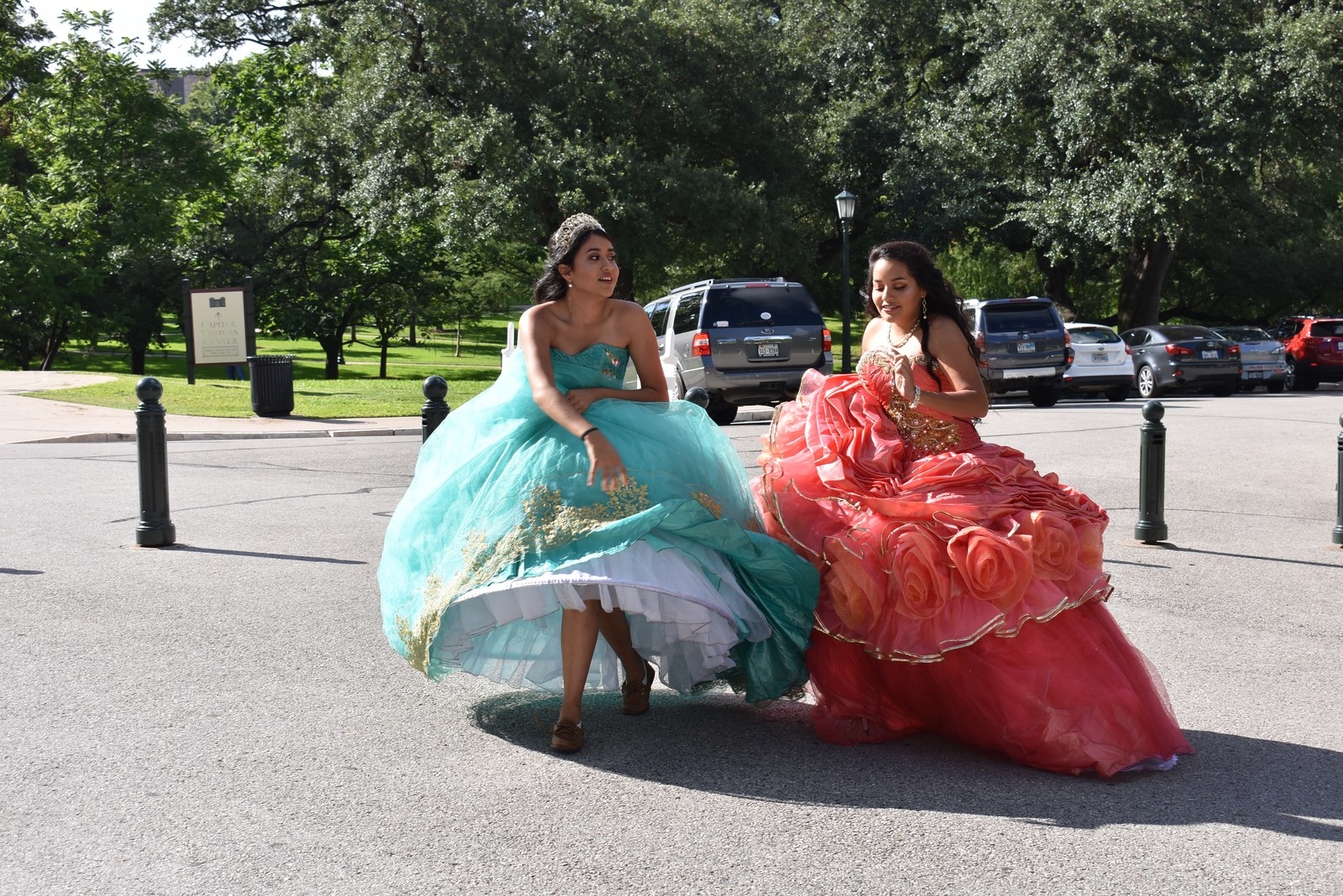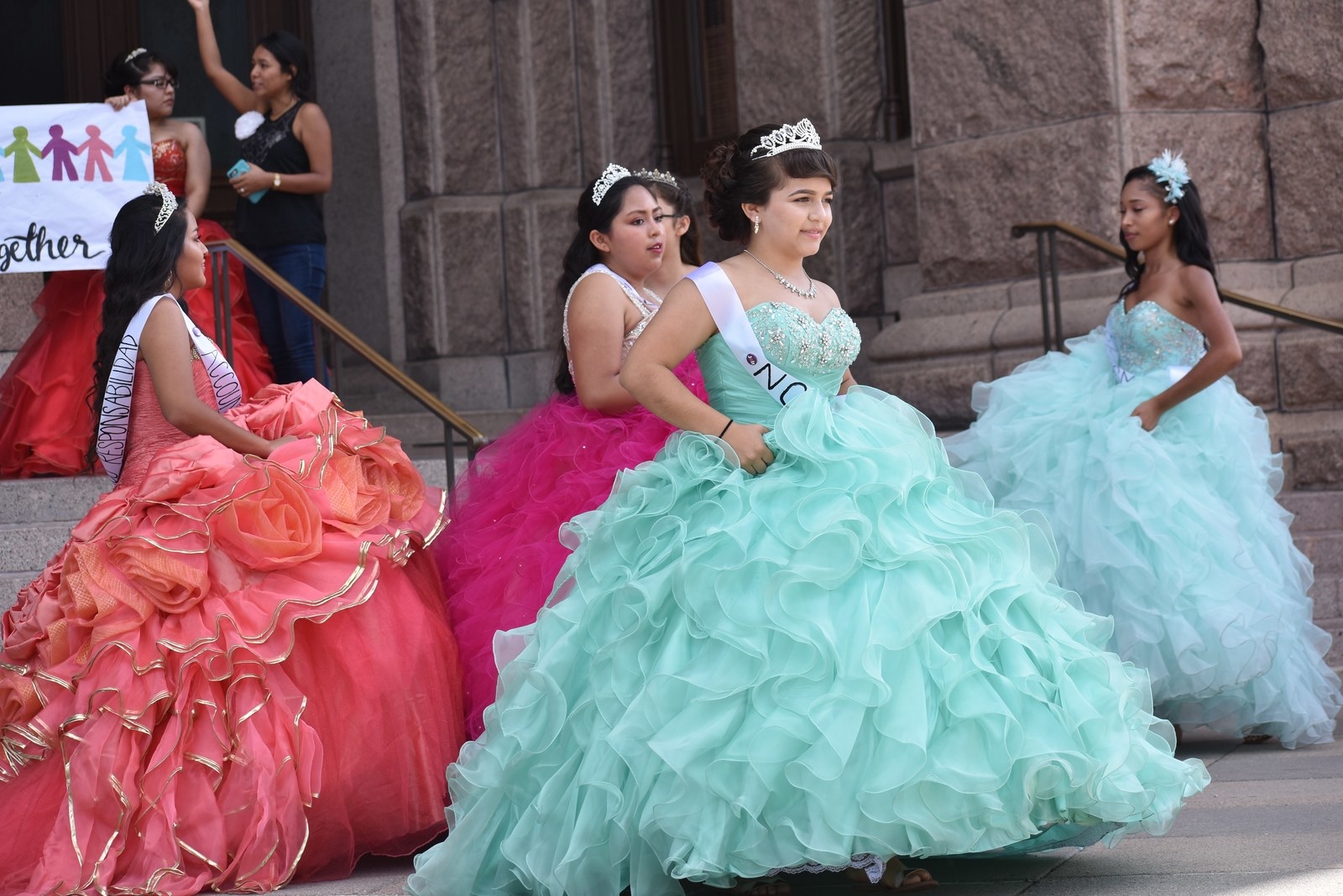 Emelyn said she's also upset that SB-4 will affect people she cares about who are undocumented. "It's targeting so many people, it's making it look as if they're criminals," she said.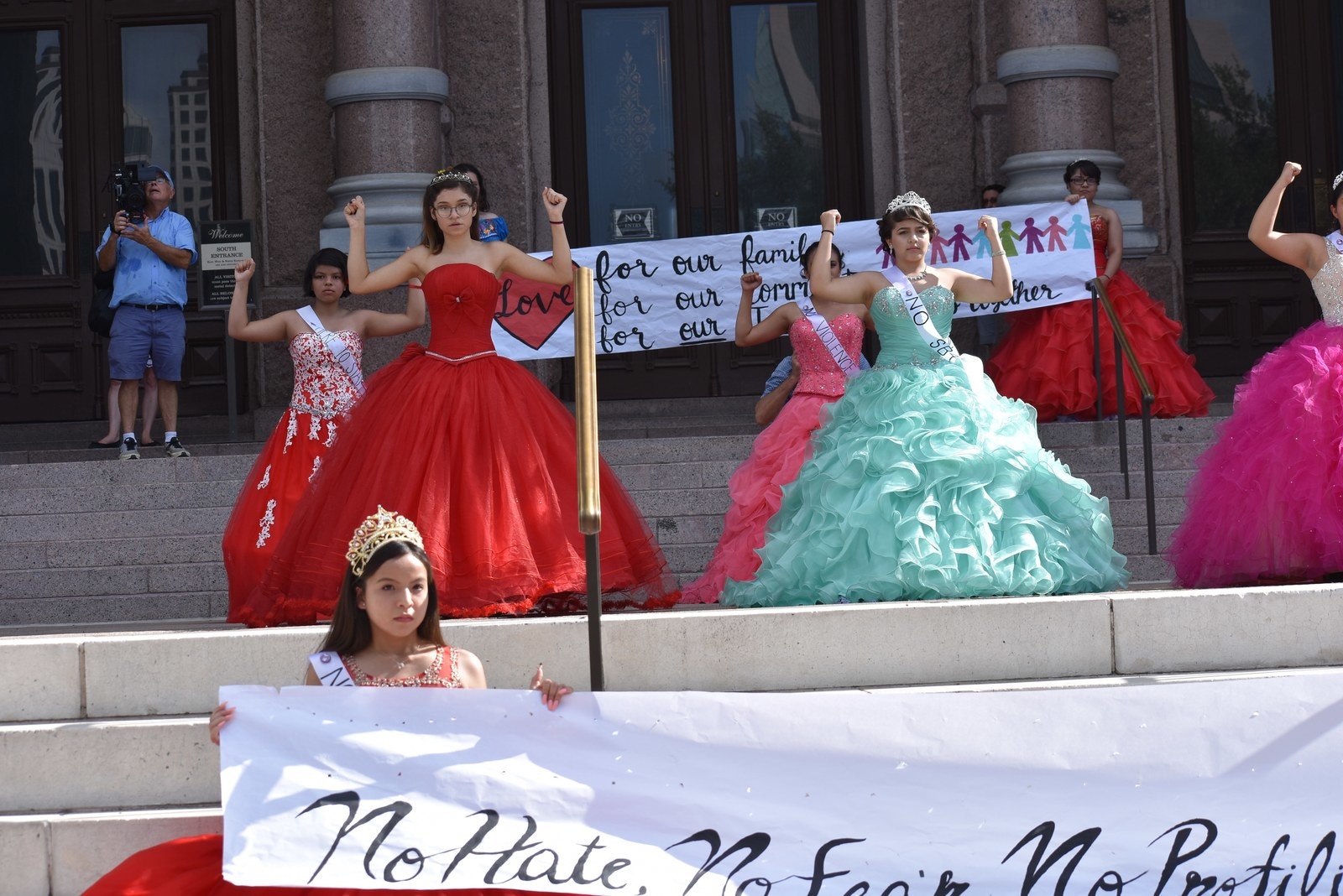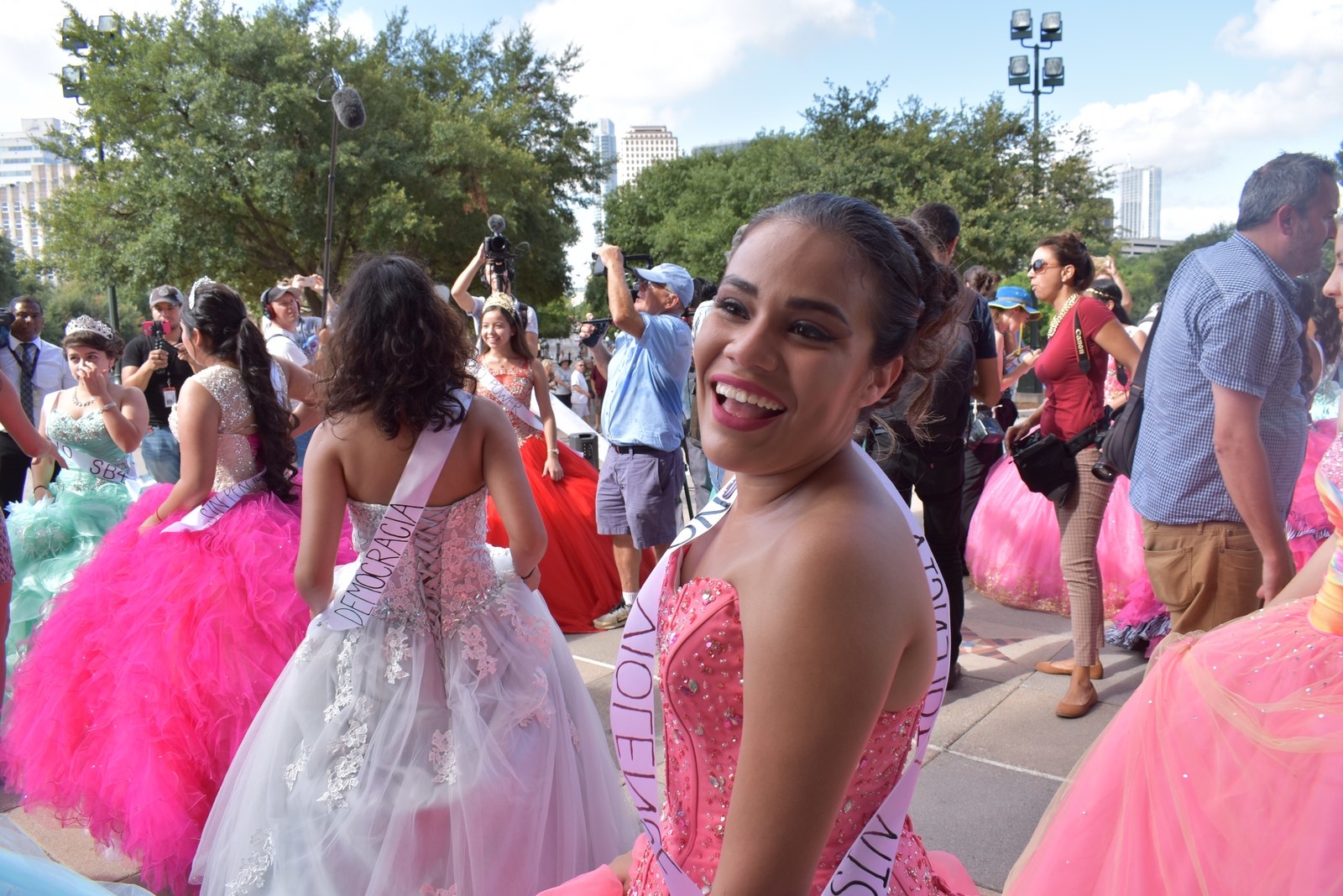 The quinceañera, held on a girl's 15th birthday, is also a time to celebrate while wearing an excellent huge gown – which was a great way to grab attention in a protest.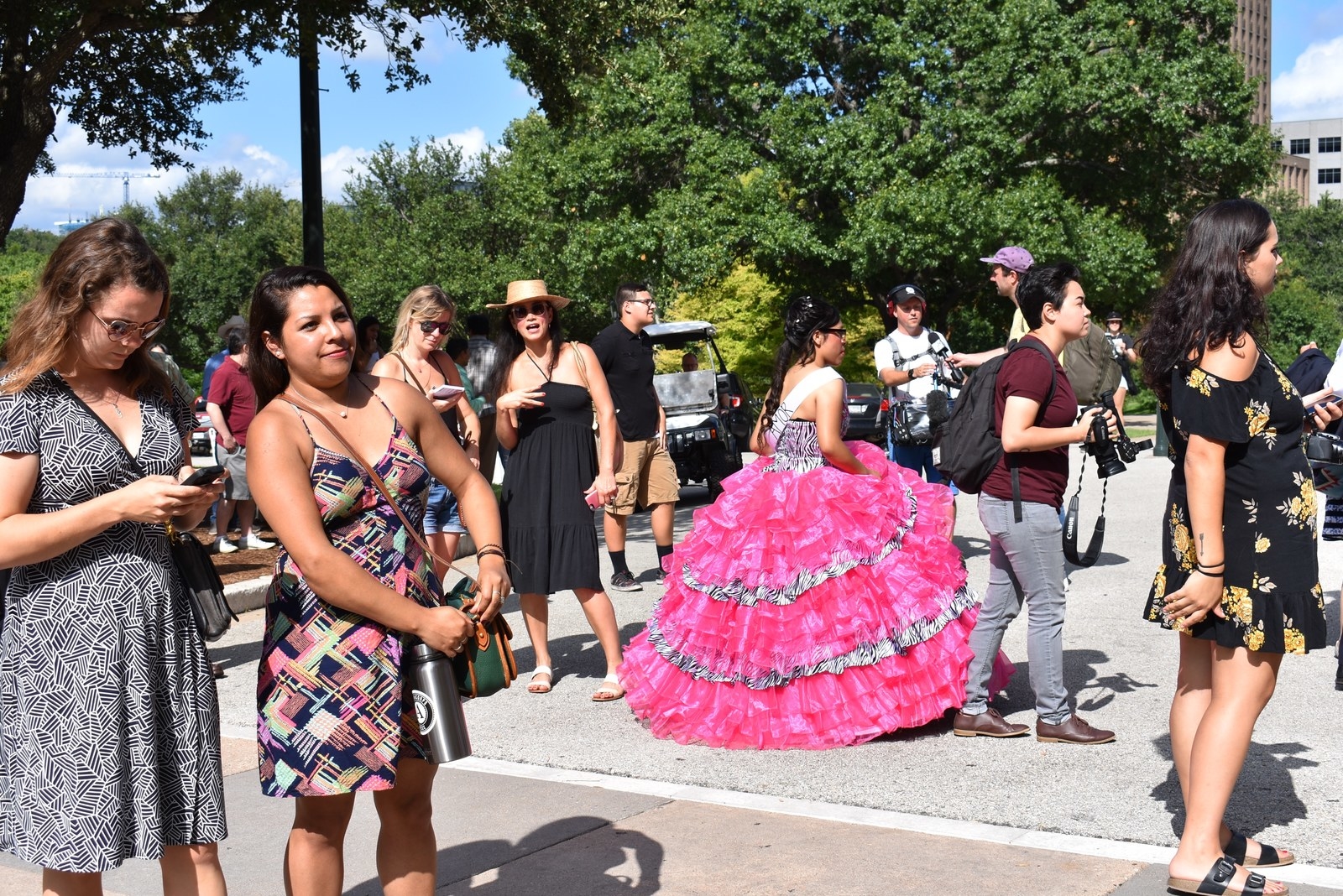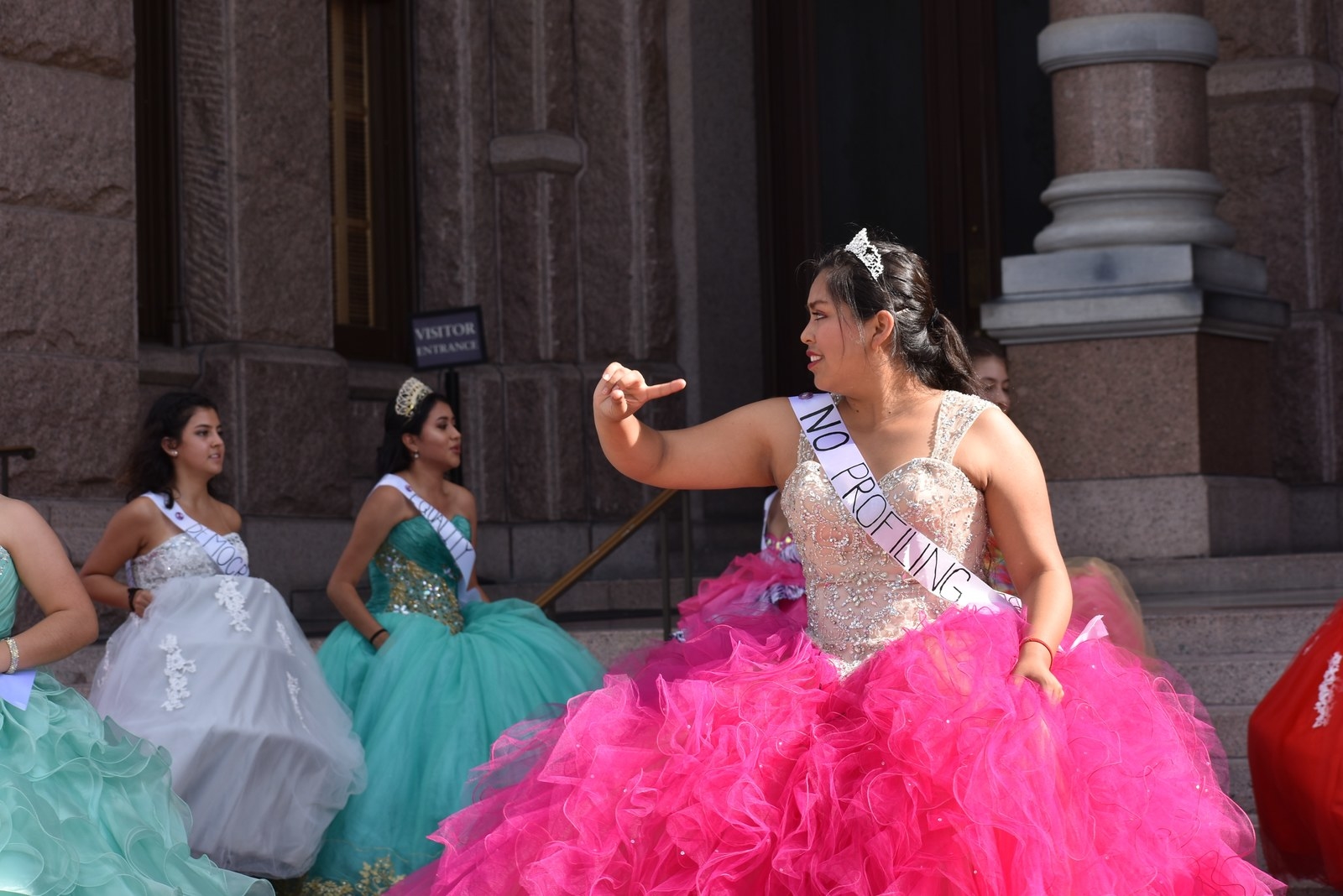 The girls danced outside the state capitol to "Somos Mas Americanos" by Los Tigres del Norte and "Immigrants (We Get the Job Done)" from The Hamilton Mixtape.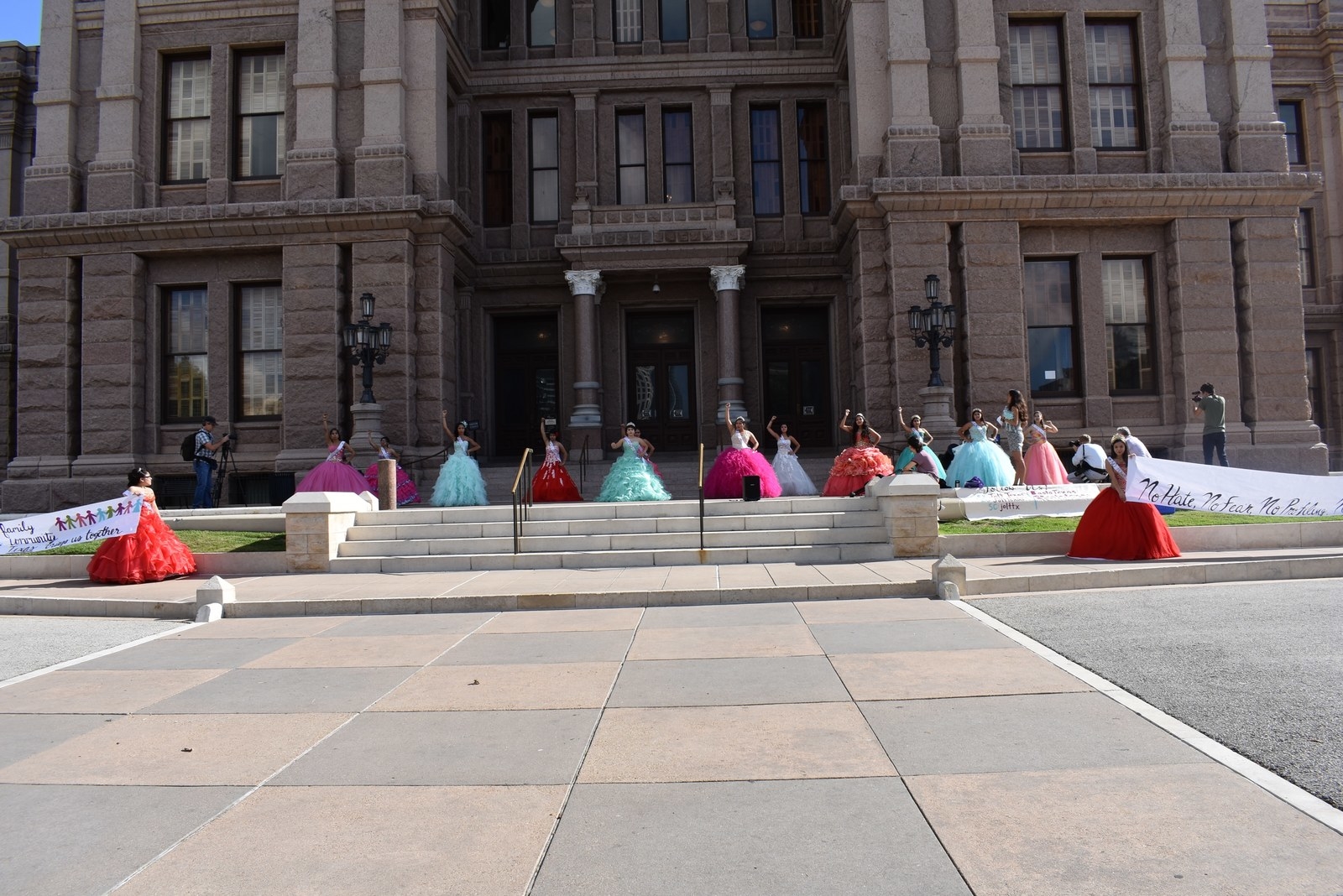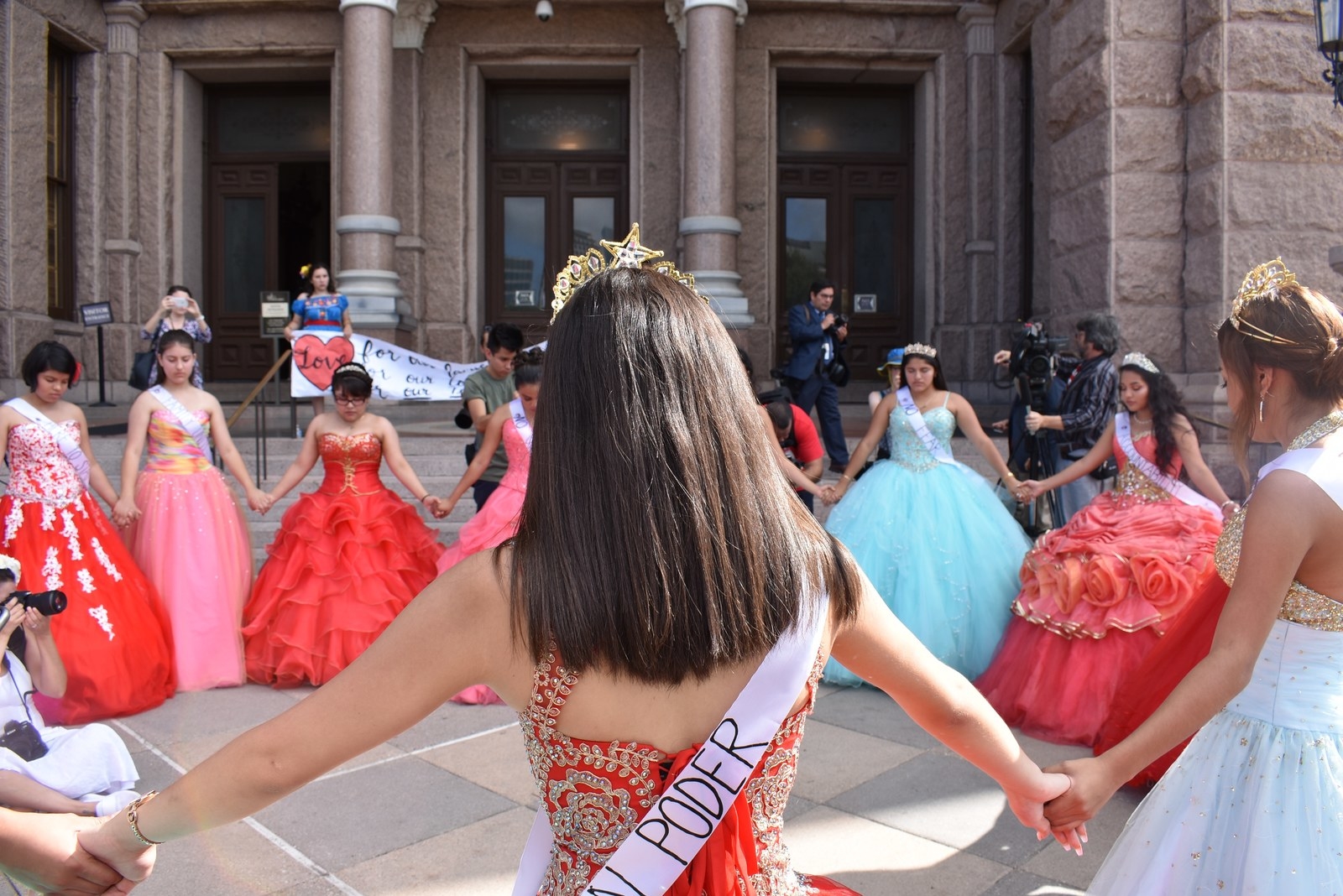 After the dances, the girls tried to speak with legislators and the governor, but were told they were all in meetings and unavailable.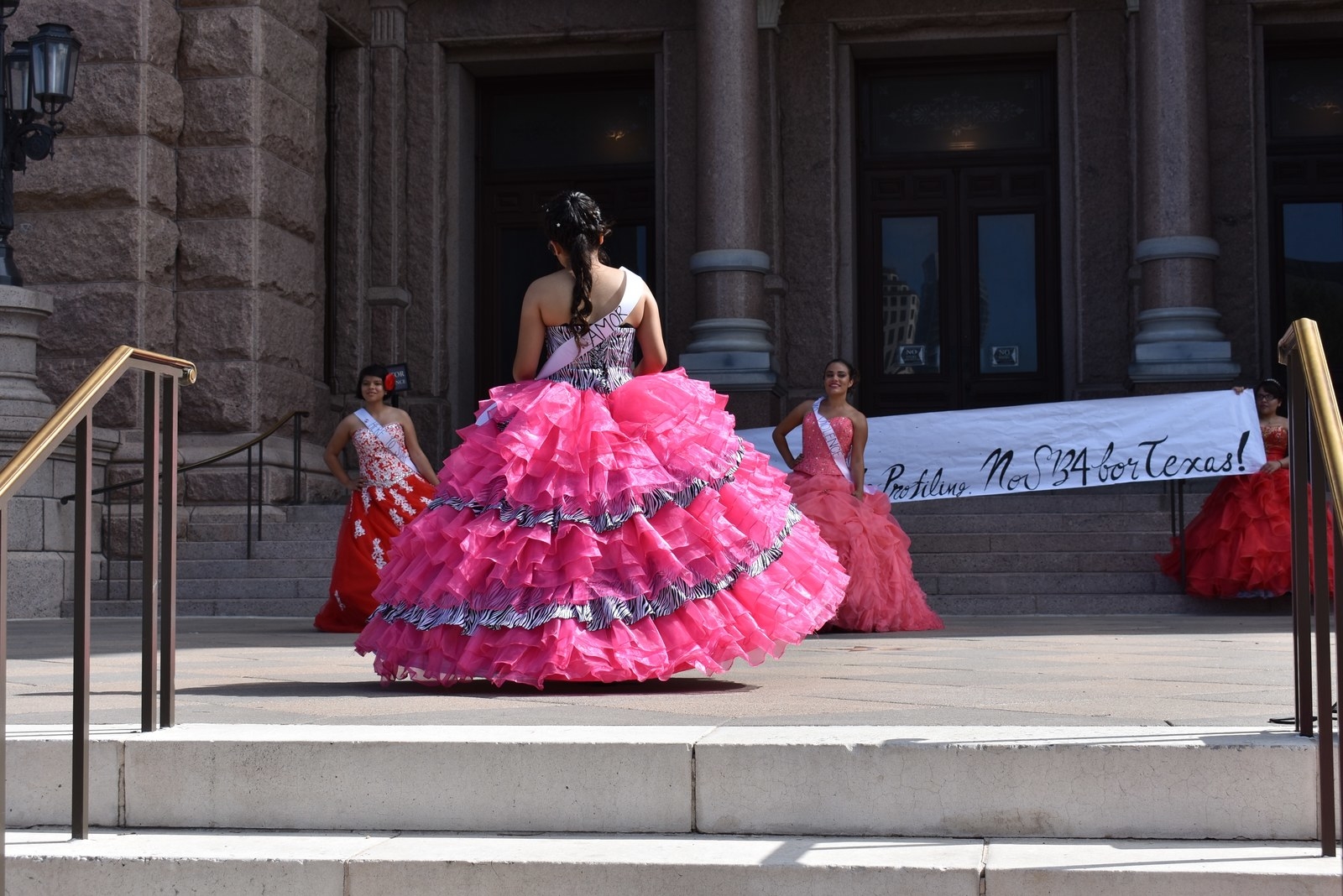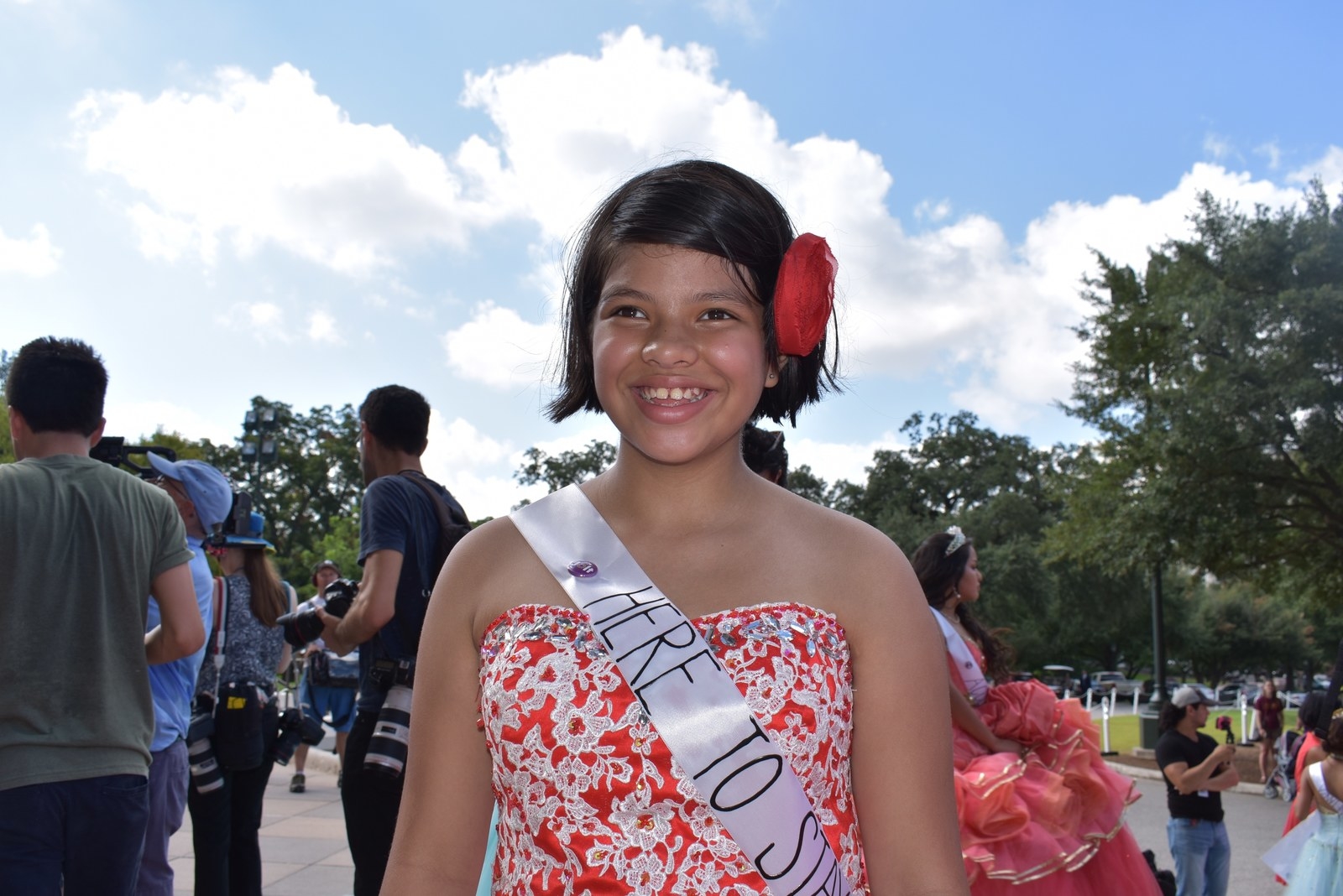 At the end of the day, though, the dresses were a little hard to protest in, Magdalena said.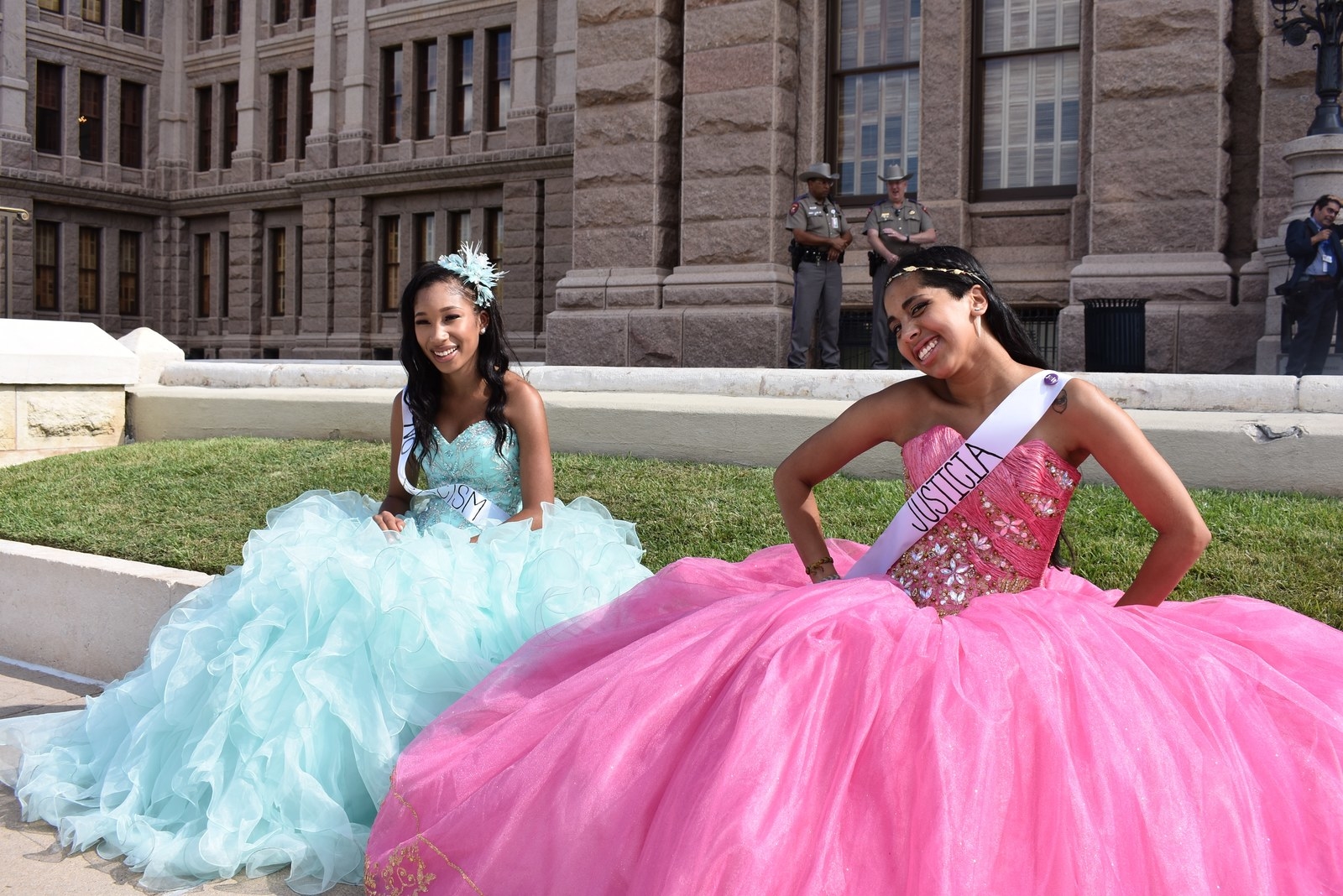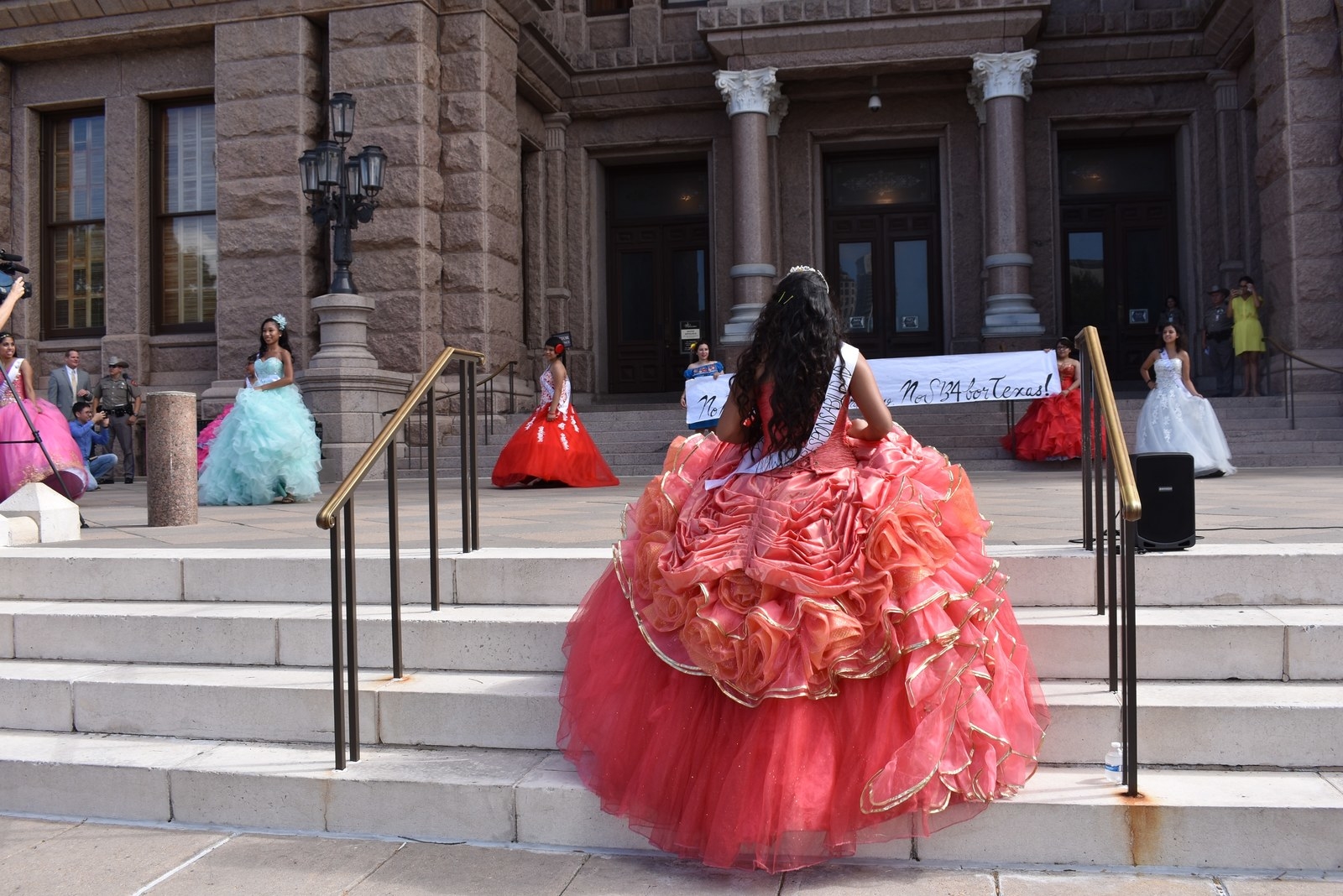 "To us it was important, because we are the future generation and we are the people that will be the next senators and will be the next office holders," said Magdalena, who starts her senior year of high school after summer vacation.