Audience members wander through dozens of elaborately decorated rooms as dancers perform a blood-and-sex filled adaptation of Macbeth at the immersive theater production Sleep No More. The lighting ranges from dim to very dark; guests are intentionally separated from the people they arrived with. Before the performance, an actor usually declares that "fortune favors the bold," and the 400 or so audience members are instructed to wear — and not remove — ghoulish white masks, fueling a sense of anonymity amid the production's fantasy setting. And sometimes, former staffers said, audience members just reached out and groped them.
Sleep No More puts on nine performances a week at the McKittrick Hotel, a former warehouse in Manhattan's Chelsea neighborhood where the production company, Emursive, also runs two bars and a restaurant. The show is an artistic creation of the British company Punchdrunk — which doesn't run the New York City show day-to-day — and tickets start around $100. It's a theatrical phenomenon, attracting celebrities and pop culture cameos. Performers say it is one of the most exciting productions they could list on a résumé.
But eight former Sleep No More performers and staffers told BuzzFeed News they were groped by audience members during the show. In all, BuzzFeed News confirmed 17 incidents of groping or sexual misconduct by patrons during the show — including of two former performers who were groped multiple times. Sleep No More acknowledged seven of those incidents, and contested the rest. In all, BuzzFeed News spoke with more than 30 current and former employees, but most declined to be identified, citing Sleep No More's nondisclosure agreements or fear of reprisal from the company and theater community. Four former employees who were groped provided their names.
The employees' complaints about sexual misconduct span from 2011, when the show opened, until 2017, and are corroborated by either emails, texts, other documents, or interviews with people whom the victims confided in. (BuzzFeed News began its reporting after receiving a secure tip.)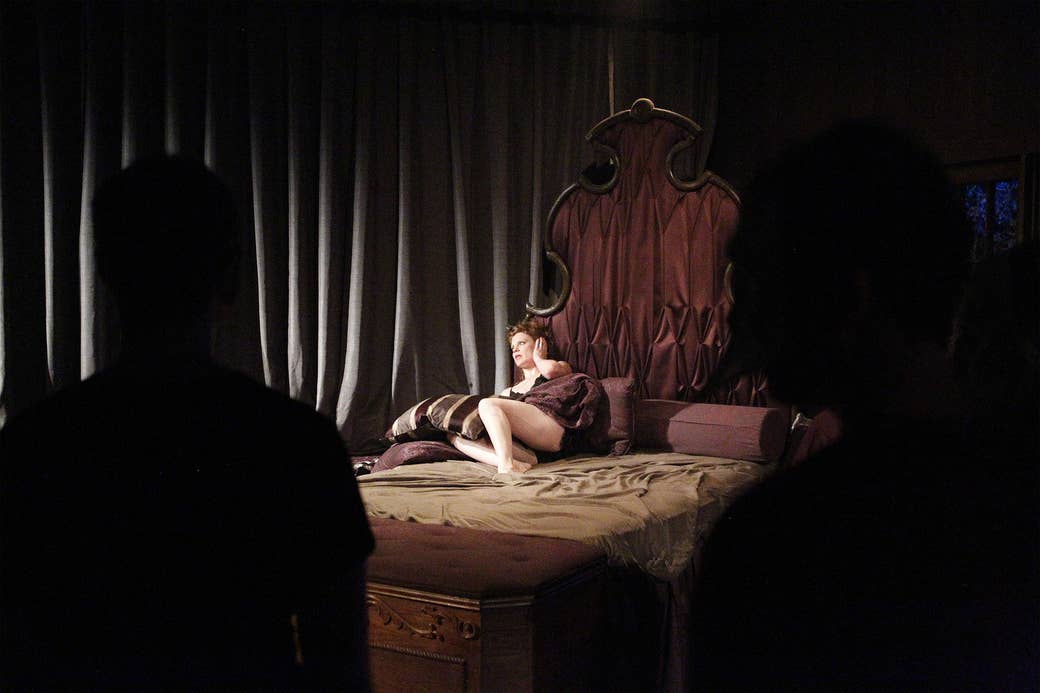 Several former employees said the fundamental setup that makes Sleep No More so alluring to audiences — mystery, anonymity, and a sexually charged performance — enables sexual misconduct. Performers have previously mentioned to the New York Post and New York Times that they have been inappropriately touched by audience members.
For the audience, Sleep No More is a unique experience — but for its employees, it's their workplace. And the incidents some former employees allege opens a new window into the national reckoning over sexual misconduct, and a look at how the familiar dynamics of power and entitlement play out in an anonymized, disorienting setting that allows some guests to act on their worst instincts.

"Once you gave people a mask, it was carte blanche to let them do whatever they wanted."
The off-Broadway production is not unionized, and some former employees say Emursive, at times, failed to adequately protect employees in the workplace. Some former employees who experienced sexual misconduct by audience members added that, while they didn't feel traumatized or victimized, they felt they needed to speak out because such incidents should not be part of a normal work environment.
"Once you gave people a mask, it was carte blanche to let them do whatever they wanted," one former steward, a staffer who directs and assists the audience during the show, told BuzzFeed News.
Some former employees said they felt safe at Sleep No More, and they didn't experience sexual misconduct. One former staffer said she felt like she was never discouraged from reporting an incident to management. And a current performer told BuzzFeed News that she was "shocked" to hear performers were groped, and said she felt safe there.
Sleep No More does have extensive written policies concerning employee safety and mandatory employee training programs. The policies discuss what employees should do if they experience sexual misconduct, difficult patrons, and other issues. An attorney for the production said that no policy at any entertainment venue can guarantee audience members won't ever act up, and that the policies try to prevent and address those issues.
The written policies also include a guide for each scene and character, telling performers where crew members are stationed in case they need assistance. And part of the training includes role playing, in which someone acts like an unruly audience member and performers and staffers practice how to react and get help.
Regardless, Billy Bell, an actor who played Boy Witch, was grabbed on the genitals by an audience member. Another actor who performed as Boy Witch four years earlier told BuzzFeed News that an audience member tried to insert a finger into his anus in the same scene.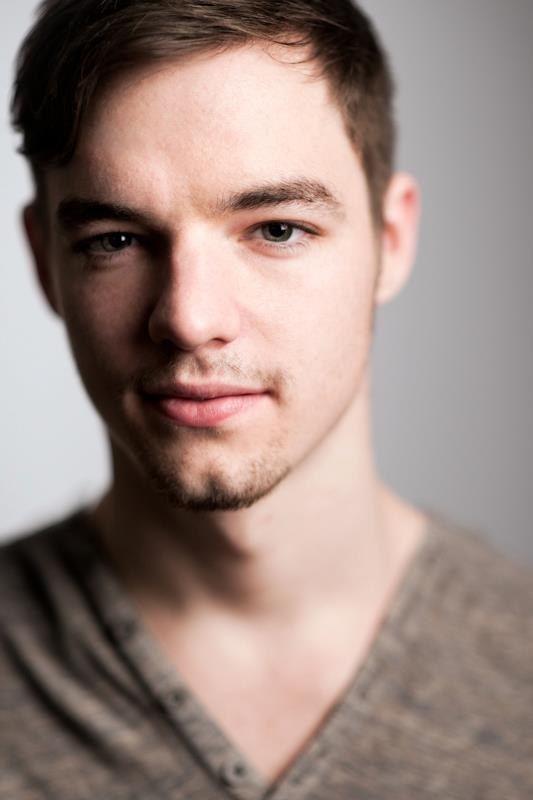 A former original cast member said she was groped three times over 17 months.
And an audience member rubbed his crotch on former steward Jessica Jarvinen while she was guarding an off-limits staircase, Jarvinen said. She said patrons also groped her breasts several times.
Former performers discussed the issue with each other just nine months after the show opened in New York. In December 2011, a woman performer emailed fellow cast members about sexual misconduct by patrons. "A few of us that having been trying to create some more solid guidelines/protocol on sexual harassment, which, unfortunately, is prevalent," she wrote in the email, seen by BuzzFeed News.
In response, the former original cast member replied, "There should be a little phrase added to the entry speech about NOT TOUCHING PERFORMERS." She added, "WE need it for protection and so the fucking 'fortune favors the bold' phrase isn't misinterpreted by drunken assholes to mean 'do whatever you want to performers.'"
And on May 1, 2017, a representative for the stage managers met with a supervisor and asked for extra security and floor staff because "more incidents have been happening," such as actors "being grabbed and harassed by audience members," according to meeting notes seen by BuzzFeed News.
A statement from McKittrick Hotel management said, "After seven years of successfully hosting two million guests and producing a critically acclaimed theater production where our colleagues overwhelmingly feel supported and inspired, it is wrong to make generalizations from a handful of incidents where patrons may have behaved inappropriately. The McKittrick Hotel strives to ensure that our colleagues are empowered on all levels — for their performances, creative ideas and raising any concerns. We carefully train staff regarding workplace safety, provide resources for immediately reporting any concerns and, in the rare instance beyond our control where patrons may have violated our policies, take immediate action to remove them."
"Safety is our highest priority," Emursive said in a statement, adding it has held 3,500 events and employed 3,000 people. The McKittrick Hotel, the company said, "effectively implemented extensive training that ensures preparedness for the unusual instances when issues occur."
A company spokesperson and two attorneys refused to be named, and demanded not to be directly quoted in two meetings with BuzzFeed News. BuzzFeed News was allowed to view Sleep No More's policies regarding safety and inappropriate sexual conduct and take notes from them for a limited time during one interview. The representatives refused to give BuzzFeed News copies of the policies; one of the attorneys said he didn't want BuzzFeed News scrutinizing them.
Jonathan Stoler, an attorney at Sheppard, Mullin, Richter & Hampton who represents Emursive, said in a separate statement, "The McKittrick Hotel clearly communicates and enforces expectations for appropriate conduct by patrons, and also carefully trains all employees for how to address the rare occasion when incidents occur during a theater production where performers work in close proximity to attendees."
A Sleep No More attorney also said it has people who handle typical human resources functions that could address employee concerns.
Still, the show's former performers and staffers expressed frustrations to BuzzFeed News — and some did, creatively, at the office. Miss Paisley, a cat who lived inside the warehouse before Sleep No More moved in, recently had a small, handwritten sign affixed to her bed in the stage manager's office.
It reads, "HR department."
When people arrive at the McKittrick Hotel, they are given a playing card and wait in the jazz-themed Manderley Bar for about 15 minutes. On a recent visit by BuzzFeed News, patrons were invited to buy a glass of Prosecco upon entering the bar and encouraged by a performer to "get drunk" while they waited. BuzzFeed News also received an email the morning of the production about an "exclusive happy hour" before the show, though such invites aren't offered every night.
Former staffers who spoke to BuzzFeed News said that pushing alcohol on people — especially if they've had drinks before arriving — exacerbates their problems with patrons.
"A more inebriated audience is a more difficult audience," said Avery Lincoln, who was a steward from July 2014 until February 2016. Another steward who worked at Sleep No More in 2015 said, "The weekend shift would just dissolve into this mess of drunkenness."
Emursive said it doesn't encourage excessive drinking and that patrons usually only have time for one or two drinks at the Manderley before the show. "As at other Broadway and Off Broadway shows, drinks are not served in the performance areas, must be purchased at full price and are not included in the ticket cost," the company said in a statement.
A character called Man in Bar calls out the number on the playing cards, splitting up friends and family as they enter the main event. They are traditionally not instructed against touching performers.
Masked patrons wander through the Hitchcock-inspired set, with dark hallways and heavy drapes often leading from one room to the next. Each room is a different world — a forest maze, a funeral parlor complete with a coffin, a hospital ward of empty beds, a giant ballroom. As they meander at their own pace from scene to scene, the audience is encouraged to interact with the set, such as opening up desk drawers or eating candy found in jars.
In some scenes, performers appear naked. In others, they'll pick an audience member for a "one-on-one," whisking the individual into a room alone. Once out of sight of others, the performer might deliver a monologue while standing inches from the audience member, or present the patron with a gift, such as a locket.
If an audience member behaves inappropriately, performers are instructed to remove the patron's mask — it's held on with elastic — signaling that they should be ejected.
This is what Bell did on July 22, 2015.
Bell's character, Boy Witch, appears naked in the rave scene — a blood-filled orgy with strobe lights. He undresses for the scene behind a bench in the back of a room.
"They're in this atmosphere that we've created where there are no limits, there are no rules, we're in a magical land right now — but in reality you're still a person."
On the night in question, an audience member was already standing in that area — and Bell said the man reached out and groped his genitals while Bell was undressing. Bell, now 27, told BuzzFeed News it made him "feel really, truly, uncomfortable."
"They're intoxicated," Bell said of the audience members. "They're in this atmosphere that we've created where there are no limits, there are no rules, we're in a magical land right now — but in reality you're still a person," he said.
Bell yanked the patron's mask off, then continued with his scene. Staff members removed the man and let him wait in the bar, which is standard procedure for being ejected, until his wife exited the show.
Three members of management — which could include a head steward or house manager — are called on in such cases to meet with the audience member to determine if they should be let back into the show. According to the spokesperson, it takes one to decide to expel an audience member from the production.
An attorney for Sleep No More said factors considered include the severity of the misconduct, whether it was intentional, and whether the patron was drunk. The bar for ejection is low, added the spokesperson.
In Bell's case, the patron said it was unfair to throw him out because the audience wasn't warned that touching actors is forbidden, according to an email sent to a top manager that night from a staffer who spoke to the man.
Bell was worried the audience member would return, but he wasn't able to get any information about him from the stage manager or anyone else in the show.
"Even if I, as a performer, wanted to press charges, there was no way I would ever know who did it. To me that was an issue," Bell said.
A Sleep No More spokesperson confirmed the groping occurred but an attorney denied Bell followed up with management.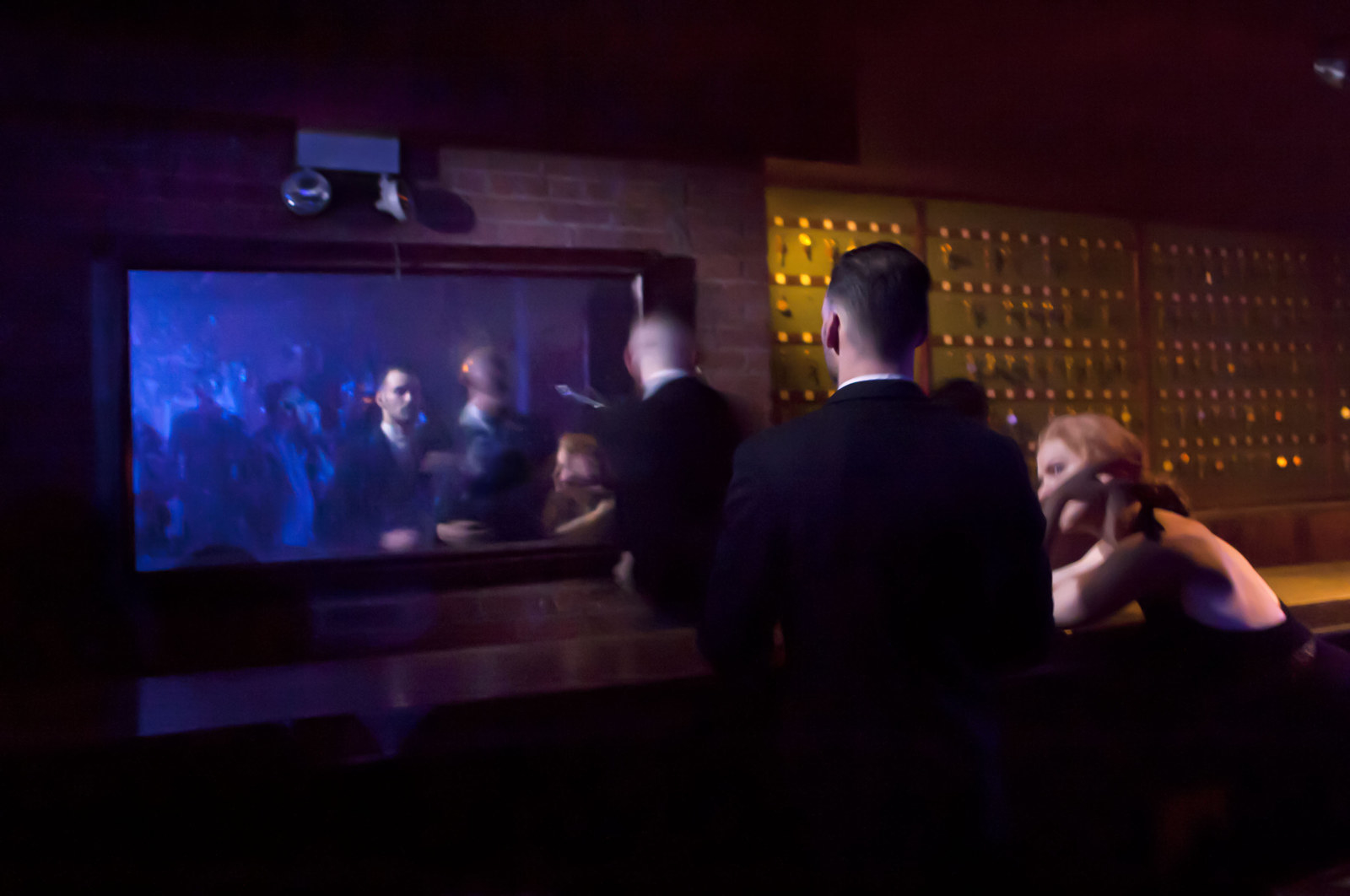 In late 2015, Bell said another male patron — who had followed him closely during a previous show — grabbed his buttocks as he walked, clothed, in a scene.
The man returned on another evening and groped him again, on his buttocks, near the same scene, Bell said. Two other people — a second staffer, and Bell's best friend, Ali Castro — said Bell told them about it. "I remember him telling me, 'this motherfucker came back,'" Castro said.
"Why aren't these people blacklisted from the show?" Bell said to BuzzFeed News, referencing inappropriate audience members. Bell quit for a variety of reasons in January 2016.
A spokesperson for Sleep No More said the production had no record of the incidents — and didn't believe they occurred. It was an answer repeated several times by the spokesperson in response to BuzzFeed News' queries about alleged incidents of sexual misconduct. The spokesperson said company policies encourage performers to report misconduct, so management was skeptical of allegations that weren't backed up by complaints.

"What BuzzFeed has actually uncovered is that our policies and procedures work."
"If indeed there are some instances where former colleagues failed to report safety issues, then we are very disappointed they endangered themselves and other employees by failing to take the appropriate steps required by our safety rules," the McKittrick's management said in a statement.
"After months of trying to prove we did something wrong, what BuzzFeed has actually uncovered is that our policies and procedures work," the statement read. "We will continue to refine and improve our practices to ensure they continue to be the best in the business."
The spokesperson also read from a part of Bell's resignation letter, in which Bell said he would miss the company and the audience, implying it showed Bell had a positive experience while in the cast.
Years earlier, in August 2011, a different actor playing Boy Witch had just undressed for the rave scene and was wearing only a mask when he felt a hand on his thigh.
"The hand didn't stop, it started going up my leg," he told BuzzFeed News. "He grabbed my butt and held on, and slipped in closer towards the ass crack...and he tried to insert his fingers into me."
When the actor spun around, the assailant ran out of the room, and the performer continued with the scene. Three former performers confirmed to BuzzFeed News that he told them what had happened at the time. The performer didn't report it to management, because, he told BuzzFeed News, he was unaware of any protocols for reporting an incident of that nature. Sleep No More said it had no record of this incident.
The performer said that, within two weeks, he was fired for putting his hand over the mask of a talking audience member to quieten them, and for touching a patron who'd gotten in his way during the show. A Sleep No More spokesperson said the performer was fired for his conduct with patrons, specifically citing the shushing incident.
A month later, the former original cast member was accosted by a patron. During a one-on-one scene, the man began "groping me and speaking to me and trying to touch me," she wrote in an email to management on Sept. 22, 2011, the day after the incident.
A Sleep No More spokesperson told BuzzFeed News they received the email and said management wished she had reported the incident the evening it occurred, per written policy.
A few months later, on Dec. 1, 2011, as the same actor was about to select an audience member for a one-on-one, she said a man "groped my ass and went up for my boobs."
Sleep No More confirmed the incident and said the man was removed from the show.
And on Feb. 15, 2013, an audience member groped the actor's naked breast during the rave scene, she said.
The actor pulled off the man's mask, and a steward took him to the security staff. But a Sleep No More spokesperson said the man convinced security he was there to get his audience mask back. It was returned to him, and he was allowed back into the show. The spokesperson acknowledged that the policies in place failed in this instance and blamed the man's ability to return to the show on a miscommunication between security and stewards.
The actor wrote an email the next day to several supervisors at the time, saying, "I'm stunned that after two years something like this isn't a smooth and clear process and that an audience member who gropes us is casually let back into the show. It puts all of us in jeopardy not to have this procedure in place and working."
Three supervisors responded, one apologizing, and another two noting that staffers would be reminded of the correct policies and procedures to follow. The actor left the production later in April 2013, and a Sleep No More spokesperson told BuzzFeed News she later asked for her job back.
Some employees said they didn't report incidents because they'd grown accustomed to bad audience behavior. In January 2012, Kelly Bartnik, playing the role of Bald Witch, had just finished a solo performance in the ballroom.
She walked through a doorway — and says a woman in the audience grabbed her breast.
"You get used to people fucking with you," Bartnik said. Her mother, Linda, said her daughter told her about the incident.
Because Bartnik, 39, didn't report the incident and no other staff witnessed it, the Sleep No More spokesperson said they don't believe it happened.
Bartnik started with Sleep No More during its initial run in Boston and was in the original New York cast. She said that, while she personally didn't feel unsafe while performing, "I was so shocked that anyone would do something like that. And then I just carried on with the show."

Sleep No More's strong fan culture includes several blogs outlining actor changes and advising audience members where to stand to ensure being chosen for a one-on-one. Gawker once published an article titled "How to Find All the Nudity in Sleep No More," where the author says he grabbed a performer's ass.
One superfan was so aggressive that backstage staff told BuzzFeed News they warned performers when he was in the audience and tailed them through the show. He was known to stage managers as "Johnny Bravo."
"He's always positioning himself to stand in the perfect spot to get the perfect view when you're getting undressed," one current woman performer told BuzzFeed News.
Bravo spoke with BuzzFeed News, confirming that he's a Sleep No More fanatic who's seen the show more than 100 times after he started going about a year ago. He said he messages some performers on Facebook and Instagram about their schedule. But he denied closely watching female performers undress. "I don't want to be the guy standing there, the creepy guy," he said.
In March 2017, a technical staffer saw Bravo in the audience and whispered a warning to a woman actor about him, which Bravo heard. After the actor chose someone else for a one-on-one, Bravo "slammed his hand next to my face" into a wall, the technical staffer told BuzzFeed News.
The performer broke out in tears, and shortly after Bravo chased another staffer until a steward "had to physically stop him," according to the notes of a stage manager meeting from May 1, 2017.
Bravo told BuzzFeed News he "pounded the wall in frustration" because he was "devastated" to miss out on the one-on-one.
An attorney for Sleep No More said there was no reason to bar Bravo, and that there were no complaints made by any employee regarding him that would raise concerns that employee safety was at risk.
Two former staffers said Bravo would aggressively try to evade tails by throwing elbows and running away. Bravo said that he used to move though the show "very quickly, I never pushed anybody or did anything violent," and eventually staffers told him to "'slow it down a little bit, take it easy.'" Bravo says he has since adjusted his behavior.
Several former staffers said he made them uncomfortable. During a stage manager meeting in May 2017, a stage manager representative asked why Bravo, "who has shown violent" tendencies "towards stage management and the cast" is "not invited back into the building?" according to meeting notes seen by BuzzFeed News. "Why do we have to 'wait' for 'something to happen?'"
The current performer told BuzzFeed News that, at a company meeting in the first half of 2017 that she attended, several performers complained in front of managers they were upset Bravo had not been banned. Sleep No More said they wouldn't respond until they received more information.
The Sleep No More spokesperson told BuzzFeed News there were policies to alert performers to superfans and that superfans are handled with care.
Bravo told BuzzFeed News that he keeps coming back because of "the way the place makes me feel." He added, "I was just hooked from the very beginning. It was this weird third place, not a dream and not reality, just this sort of mystical realm. I think the masks do a really good job of making people feel uninhibited."
Bravo also told BuzzFeed News that he noticed a new line in the welcome speech during a visit on January 28. The actor asked audience members at the beginning of the show to "keep a respectful distance" from the performers — which coincides with BuzzFeed News' asking Sleep No More representatives why guests were not told to not touch employees.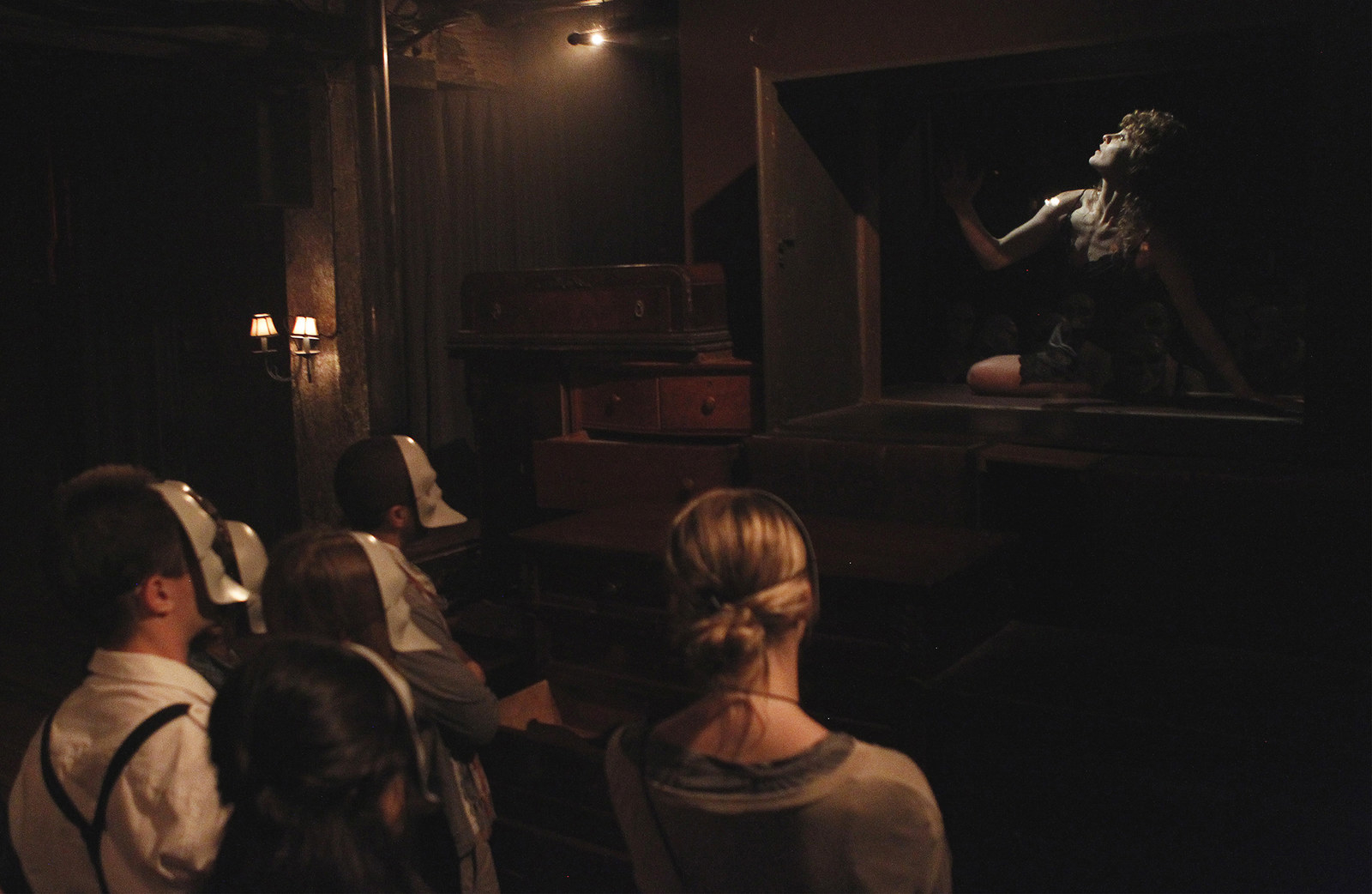 Some stewards, who dress in black, wear black masks, and who are the first line of contact for audience members during shows, said they've also been rubbed up against and groped.
In spring 2015, former steward Jessica Jarvinen was stationed at the top of a staircase, in front of a door where audience members can't go.
A patron came up the stairs. Jarvinen put her hand on the railings to indicate he could not pass. As he wedged himself between her and the railing to try to get to the door, he started to "rub his body and particularly his crotch against me," Jarvinen, 32, said. "It was gross."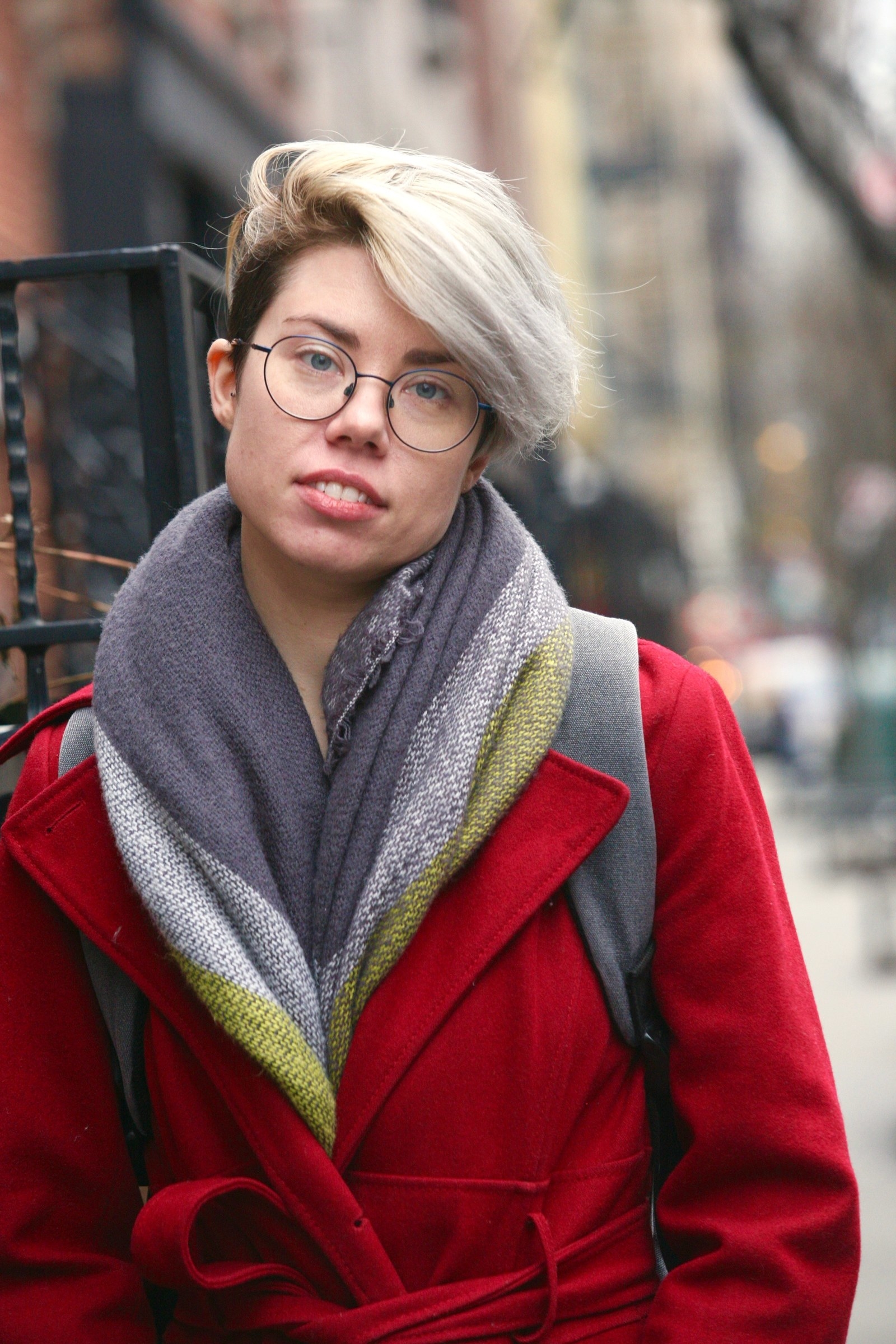 She pushed the man and said she was going to call security. He fled.
Emursive hires a third-party security company, and an attorney for the company said that five to seven guards are stationed inside the performance itself. Eight former employees, including Jarvinen, disputed that, saying they understood that the number of guards inside the performance was less.
She said she radioed her manager. Jarvinen said her manager told her the man was tailed for the remainder of the show and didn't misbehave again. Jarvinen is still outraged that he was allowed to remain. "There's anonymity," Jarvinen said, "and there's absolutely no repercussions for it."
Her mother, Patricia Cordell, 63, confirmed her daughter told her that week about the incident. "You could hear her voice trembling," said Cordell. "I did tell her she needed to get out of the job."
A Sleep No More attorney said there was no record of the incident. The attorney questioned if the man unintentionally rubbed against Jarvinen while trying to get past her in close quarters, and stood up in a meeting with BuzzFeed News to demonstrate his point by gesticulating with his hips in the air. Jarvinen responded to BuzzFeed News, "I know the difference between that and trying to make me uncomfortable."
Jarvinen also said that, several times, patrons reached out and groped her breasts — she distinguished these instances from other times she believes her breasts were touched unintentionally. She said she wouldn't usually report being groped to a manager.
"They never discouraged reporting, but I know I had conversations with supervisors and they'd say 'yeah it's happened to me many times,'" said Jarvinen. "It has to do with the culture of working in that show, you hear those stories constantly after shows. So if we were constantly reporting them, would we get our other work done?"
A Sleep No More attorney said they could only encourage employees to bring issues to their attention.
Another former steward, Avery Lincoln, 26, who worked at Sleep No More from 2014 to 2016, also said patrons groped her breasts. "It wasn't a nightly occurrence or a shift occurrence, but it happened regular enough," she said, distinguishing it from other times where she believed she was unintentionally touched on her breasts by patrons. Lincoln's former colleague, Nik Danger, 28, said to BuzzFeed News that she'd told him about being groped at the time.
Lincoln said she didn't report the incidents on the radio that stewards use to communicate with each other during performances. "I was never harassed bad enough to take up the radio time, in my head," Lincoln said, but she'd mention it to colleagues in the steward debriefing session after each show.
The Sleep No More representatives said Lincoln never filed a complaint about inappropriate conduct and therefore they didn't believe she had been groped.
The same former technical staffer who said Johnny Bravo slammed his hand near her face told BuzzFeed News that on April 9, 2017, a supervisor asked her to wear a white mask and pose as an audience member during that night's show.
She said the supervisor's instructions were to go to a dark room where an interrogation scene takes place, watch for anything of a sexual nature, and stop anything nonconsensual.
The former technical staffer later texted the supervisor that she hadn't witnessed any misconduct. "Hahahaha no organized sex crimes today," the supervisor replied in a text seen by BuzzFeed News.
"I am very uncomfortable with the fact that I was used in an effort to uncover a potential crime happening in the building."
The technical staffer wrote in her resignation email, seen by BuzzFeed News, that she was told she'd been given the assignment because, during a previous performance, a woman in the audience had complained she was taken by three men in white masks from the interrogation room and groped.
The former staffer texted a friend shortly after, writing that a supervisor had told her "I used you as bait" in case another groping occurred.
Two days later she quit, writing in her resignation email, "I am very uncomfortable with the fact that I was used in an effort to uncover a potential crime happening in the building without any knowledge of what situation I was being put into."
The Sleep No More spokesperson said that the supervisor never put anybody in that situation and never told anyone they were bait. They also said they had no record of the alleged groping incident.
The supervisor told BuzzFeed News, "While our job is of course to observe and respond accordingly to negative behavior as we each see fit, I would never put my teammates in harm's way, and am extremely disheartened to see such falsified statements about my character and work ethic."
The staffer told BuzzFeed News the episode still haunts her. "I was 'bait' to them. I could not get that word out of my head," she said. The "idea that no one had my back was very real."
Even performers who didn't encounter sexual misconduct from the audience said that the issue was on their minds. Dancer Stefanie Batten Bland, who performed from 2014 to 2016, said no one ever "succesfully groped me," adding she'd dodge audience members trying to touch her. "I never felt in danger," she said. "The stage managers had my back and my partners had my back."
But a former steward who left Sleep No More months ago said she has been thinking about the show ever since the allegations about Harvey Weinstein surfaced in the New York Times.
"It wasn't until I got to a job where I wasn't afraid I was going to be hit or groped every day, I realized how weird that was," she told BuzzFeed News, "that that was a part of my job, or that I thought it was part of my job." ●