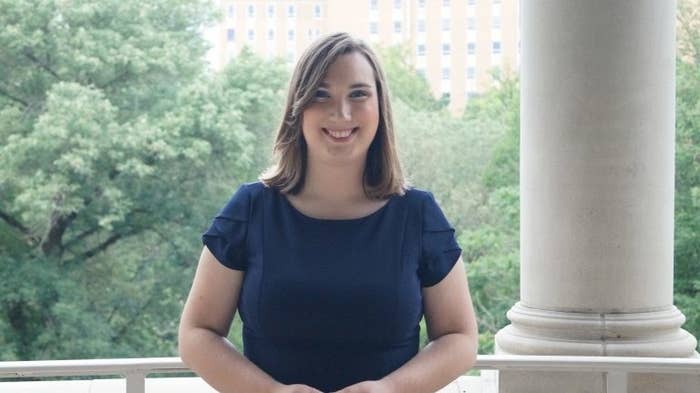 Sarah McBride, a 30-year-old LGBTQ activist, will become the most powerful openly trans lawmaker in the nation after winning her state senator race in Delaware during Tuesday's elections.
Just moments after her win, she told BuzzFeed News that she hopes her achievement as the first-ever openly trans state senator will encourage other young LGBTQ people to follow their dreams.
"I am hopeful that tonight's result can send a potentially lifesaving message to a young trans kid," said McBride. "They can go to sleep knowing that their dreams and their truths are not mutually exclusive."
McBride, a former White House intern in the Obama administration and later the press secretary for the Human Rights Campaign, came out as trans when she was serving as the student body president of American University in Washington, DC, in 2012.
BuzzFeed News has journalists around the US bringing you trustworthy stories on the 2020 elections. To help keep this news free, become a member.
She was in the car driving to her election party on Tuesday when the first round of votes came in showing she might win. Shortly after getting to the party at a local small business in Wilmington, the Associated Press and the New York Times called the race for her.
"I spent my entire life feeling like tonight was so incomprehensible that it was seemingly impossible," she said. "To have those results come in and see in black and white online the AP call it ... helped to reinforce that nothing is truly impossible."
McBride named fellow Democrat Danica Roem, who was elected as the first openly trans state lawmaker to the Virginia House of Delegates in 2017, as one of the people who paved the way for her to run.
On Tuesday night, Roem tweeted her congrats to McBride, declaring that she was "so, so so, so proud."

McBride pointed out that when she was growing up, the only public references to trans people were "punchlines in a comedy or a dead body in a drama" and that she didn't get to see trans people in positions of power.
"I know how much of a difference it would have made for me as a young person struggling for my place in the world," she told BuzzFeed News. "Growing up, there was no example of something like this."
The new state senator–elect for Delaware said she hopes she becomes known as "the healthcare senator and the paid-leave senator" — two issues, she said, made even more important by the coronavirus pandemic.
McBride knows the power of healthcare and paid leave; her husband Andy died from cancer when she was just 24.
She recalled that one of the most tragic and beautiful conversations she'd had with her late husband in his final months was him crying for all the things he would miss — the nieces and nephews he wouldn't get to see grow up, the family members he would miss, and "the fact that he wouldn't be able to tell me he loved me and was proud of me."
"Because it was so sad, it's seared in my memory," said McBride. "This evening I can hear Andy's voice saying, 'I love you and I'm proud of you.'"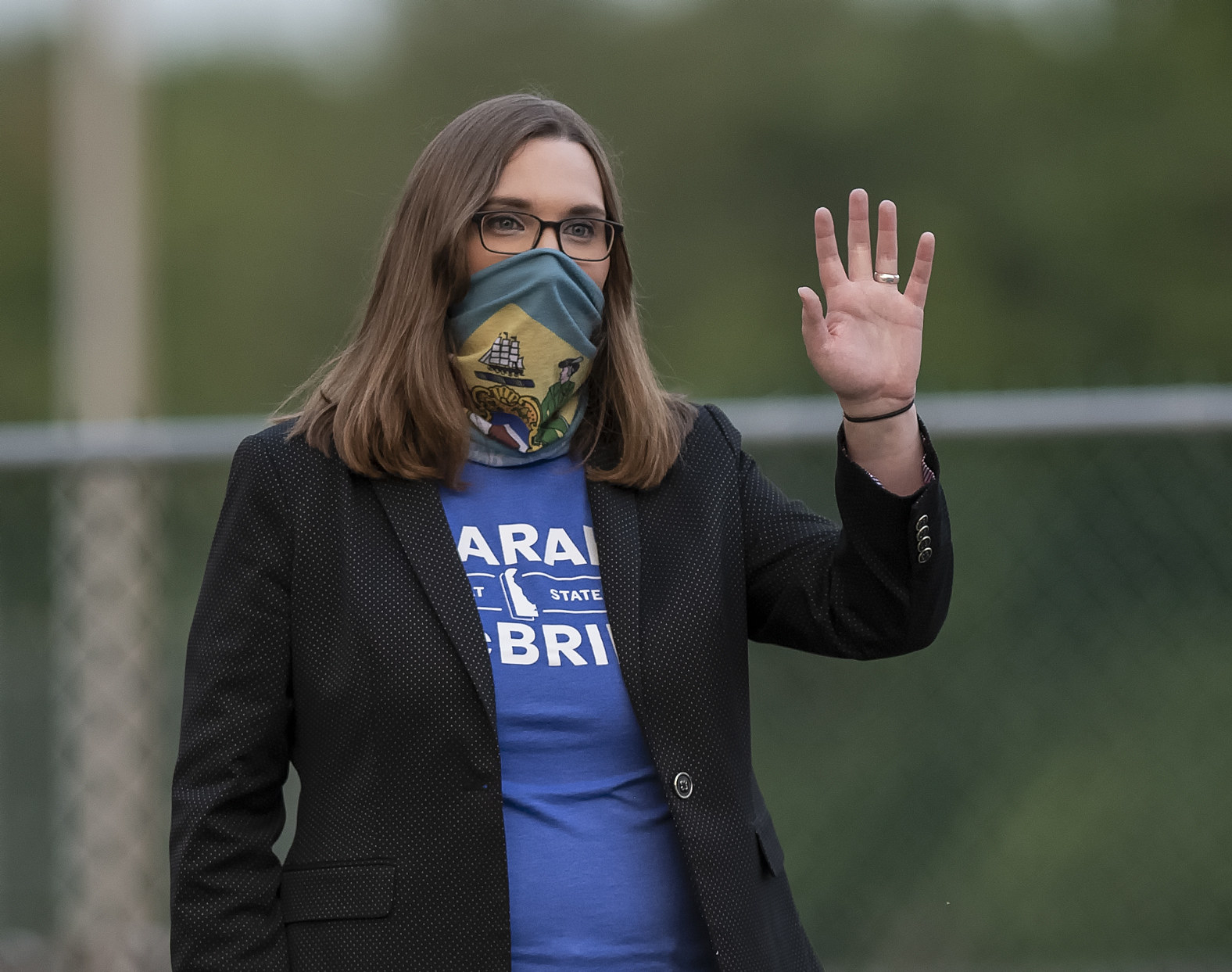 Another Delaware Democrat who has closely followed her journey is Joe Biden, the Democratic presidential nominee. McBride volunteered on his son Beau Biden's campaign for attorney general of Delaware, and she later became the first openly trans speaker at a political convention when she spoke at the 2016 DNC.
"In doing this work, I return to the most important lessons my father taught me and my children," wrote Joe Biden in the foreword to McBride's memoir Tomorrow Will Be Different, "the same principle that animates courageous advocates like Sarah McBride: that all people are entitled to be treated with dignity and respect."
McBride said despite her own win, she will "anxiously watch" the national results on Tuesday night, hoping that Biden becomes the next president.
But whatever happens, she's focusing on her new role representing the people of Delaware. "As much work as the last year was, the real work begins tomorrow," she said before heading off to give her victory party speech to a crowd of supporters.