Last Friday, May 18, was Chelsea Hayes' day off. She was lying on the couch, watching Netflix, at her home in Galveston, Texas, when her phone started to ring. Wanting to unplug after a busy week, the 28-year-old put her phone on silent and avoided the call.

The phone kept ringing. She ignored it.
Finally, when she saw her grandfather was calling, Hayes answered.
"You might want to get down here," he told her. "There's been a shooting at the high school."
Hayes would soon learn that 10 people had been killed in the massacre at Santa Fe High School that morning, gunned down by a 17-year-old student who opened fire on his classmates in a first-period art class.
Hayes grew up in Santa Fe, in a house next to the cemetery, and graduated from Santa Fe High School in 2008. Her parents attended as well — and live just down the road from the suspected shooter. And with her father and grandfather, she runs the only funeral home in the tiny town of 13,000, located 40 miles southeast of Houston.
"It does feel very personal," Hayes told BuzzFeed News. "Not only because I'm from Santa Fe, but because I went to that school, and because I know what it's like to be growing up in this area."
"The fact that that boy thought it was OK just to go and shoot those people because his hormones weren't under check or he was upset at somebody or whatever — I've been there," she continued. "All the rest of those kids can be upset, and sad, and get through life. It makes me mad he couldn't do the same."
But though Hayes was mad, there wasn't time to mourn. She had to get to work. In the five decades that the Hayes family has offered funeral services in Santa Fe, the business had never dealt with a tragedy of this magnitude. Murders are rare, as are teen deaths. Multiple fatalities are virtually unheard of.
Hayes' grandfather, Jim Hayes, opened the funeral home in 1972. Now in his late seventies, he is mostly retired now but helps run the town's cemetery and crematorium, also owned by the family.
Her father, Allen Hayes, 58, is the head funeral director — she did her apprenticeship with him in 2016. But on the Friday of the shooting, he was out of town, enjoying a rare vacation with Chelsea's mother on a three-week transatlantic cruise.
"It's been tough," she told BuzzFeed News. "He's normally calling most of the shots here. It fell on my grandpa and me. We're trying to do the best we could with what we had." (Allen Hayes has since cut his trip short and returned to Santa Fe.)
She started with a post on the Hayes Funeral Home Facebook page: "Prayers are with you today, Santa Fe." From there, Hayes said she made sure she was at every town meeting and community update about the shooting. "I wanted to be alert, to know what's going on and to be present when I was needed," she explained.
No one wants to have to talk to a funeral director, least of all a parent whose teenager has just been slaughtered in their classroom, as eight Santa Fe students were that Friday.
But Hayes was there anyway.
She spent Saturday and Sunday at the Aldersgate United Methodist Church, which served as a crisis center for victims' families. Areas were set up with counsellors, therapy dogs, the Red Cross, the FBI, and the sheriff's department.
In the back of the church, a room was designated for funeral home representatives, including directors from nearby cities like Dickinson, Alvin, and League City. "We were hidden away," said Hayes.
As the first family came through the assistance center Saturday, the funeral homes were invited to talk with them, and the grieving family was soon surrounded. "It almost felt like vulturish," Hayes said. "That first family I felt really bad for."
Eventually, an employee from another home, who had worked at an assistance center offering funeral services after the 2017 Las Vegas shooting, suggested that the victims' families be given pamphlets and decide for themselves which funeral homes they wanted to speak with.
Like other homes in the area, the Hayeses are offering significant discounts. Many locals, including florists and pastors, have already called Hayes to offer their services for free. And J.J. Watt, a football player with the Houston Texans, has offered to cover the funeral costs for all of the victims of the shooting.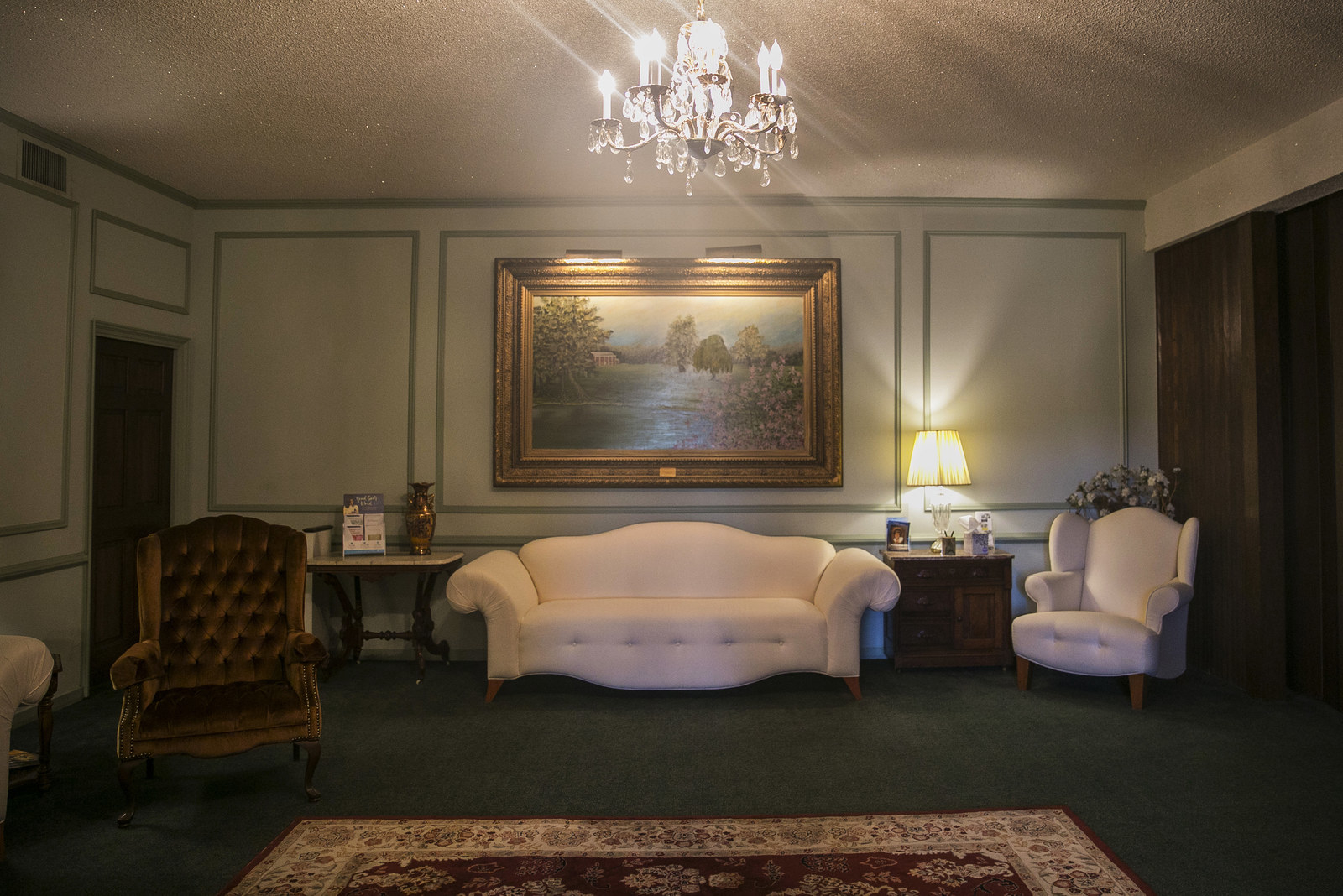 The first funeral, for 17-year-old Sabika Sheikh, a Pakistani exchange student, was held on Saturday, at a Houston-area mosque. Funerals for the other victims are mostly being conducted by homes in the area.
The Hayes Funeral Home is handling services for two of the students who died in the attack: Kyle McLeod, 15, and Shana Fisher, who had just turned 16. Fisher's funeral will take place on Saturday, with a visitation Friday evening; McLeod's family decided not to have a funeral, and will instead hold a visitation Thursday.

Along with preparing the bodies for visitation, Hayes' job is to file the death certificates and organize the obituaries.
"He was a bright student and a great athlete who enjoyed a good tennis match against his sister," Hayes' obituary for McLeod read. "Kyle was also a huge movie buff and especially liked watching musicals, but his favorite pastime was playing on his PlayStation. He was a wonderful son, brother, grandson and friend. His sweet and loving spirit will be greatly missed by all."

Fisher, Hayes wrote, was a "shy, sweet young lady who was a gifted artist."
"She had a passion for drawing anime and her attention to detail made each piece she drew a true work of art," the obituary continued. "She enjoyed doing her makeup and dressing up for the renaissance festival each year but her favorite pastime was playing with her pup, Callie."

Hayes is also trying to come up with a creative token that friends of the two teens can take home. For one young man, an avid hunter who died earlier this year, she arranged for guests to receive bullet casings with a tag attached bearing his name. While that obviously isn't appropriate for the Santa Fe victims, Hayes said, "I want to make something super personal for them."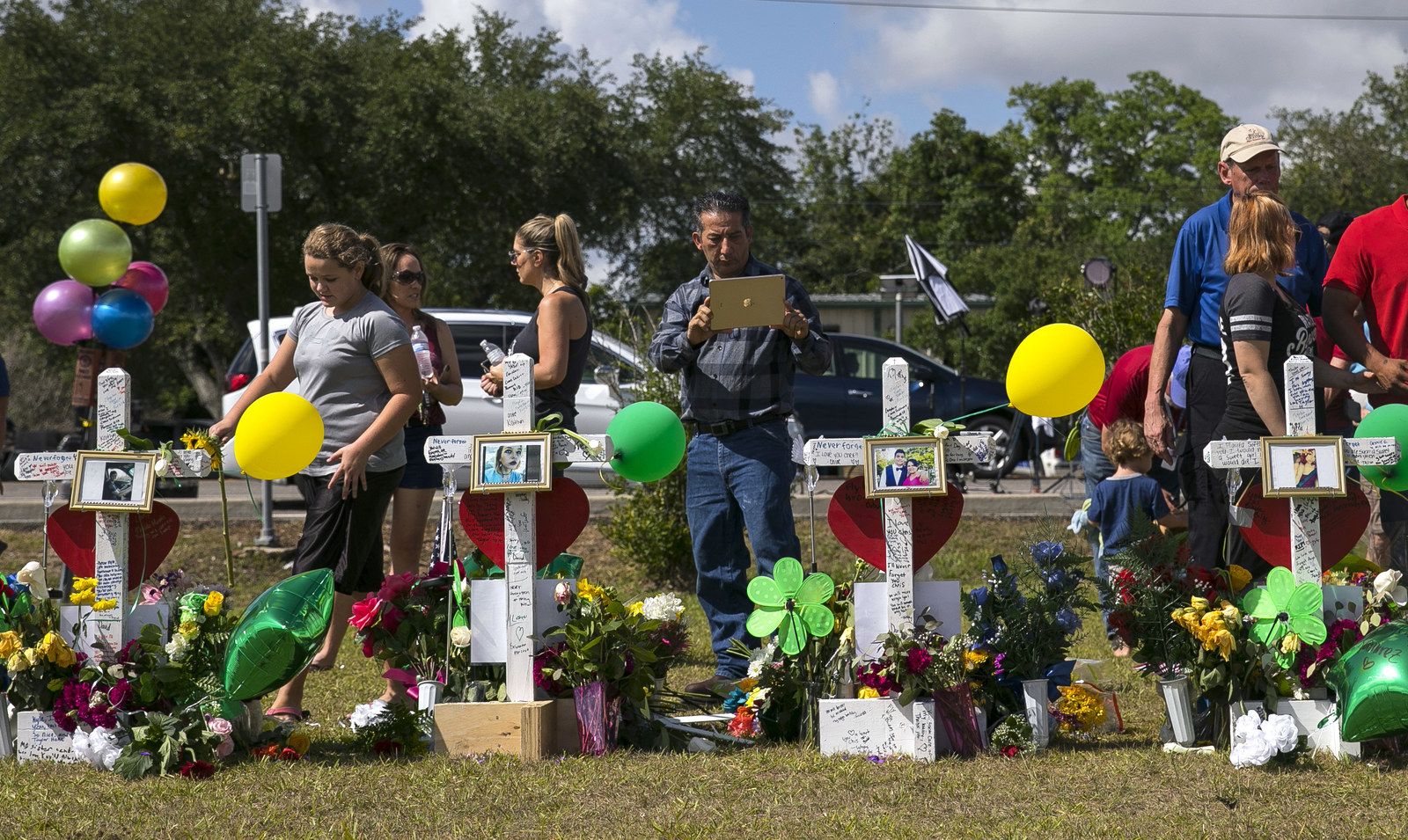 Typically, Hayes Funeral Home deals with people over 60 — "heart attacks and strokes," Hayes said. It's been a few years since they've handled the death of a teenager, or a victim of gun violence.

But Hayes has been surrounded by death her whole life. "I grew up in this place," she said. She started working in the funeral home aged 16, answering phones, and spent summers home from college in the crematorium. In 2014 she decided to go to mortuary school and become a funeral director.
And while the Santa Fe shooting is the most horrific tragedy the community has faced in recent memory, the 28-year-old said she is determined to be strong for the families she is helping to guide through this.

"As much anger or sadness it creates in you, you can't let that family see that," Hayes said. "You have to buckle down and be that person who leads them through this thick, muddy water that they just stepped into. But it definitely hits home."