Hurricane Maria hit Puerto Rico last week, devastating the island and leaving it without power, drinking water, fuel, and working hospitals. Much of the infrastructure on the island has been destroyed, and many have criticized the federal government's response to caring for US citizens.
The Trump administration has been trying to defend itself against complaints in recent days, pointing to the presence of FEMA on the island. The president has also announced he'll visit Puerto Rico on Tuesday, and he has applauded the response by FEMA and other first responders.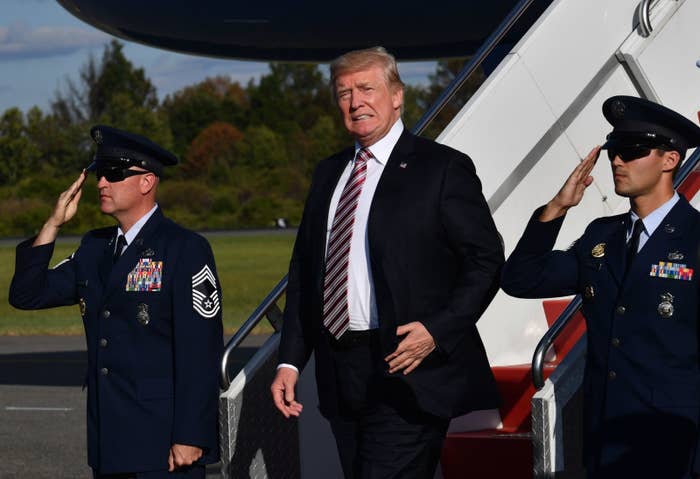 On Friday afternoon, the mayor of San Juan, the capital of Puerto Rico, held a press conference outlining how dire the situation is on the island. "I am asking the president of the United States to make sure somebody is in charge that is up to the task of saving lives," said Carmen Yulín Cruz.
On Saturday morning, Trump attacked the mayor in a series of tweets, saying she only criticized the federal response because she "has now been told by the Democrats that you must be nasty to Trump."
He also said she has "poor leadership ability"...
...and that Puerto Ricans wanted "everything to be done for them."
Trump's tweets were all too much for Lin-Manuel Miranda, the creator of the musical Hamilton and star of the upcoming Mary Poppins sequel. Miranda, who supported Hillary Clinton during the election, has been one of the most high-profile Puerto Ricans raising awareness and money in the aftermath of Hurricane Maria.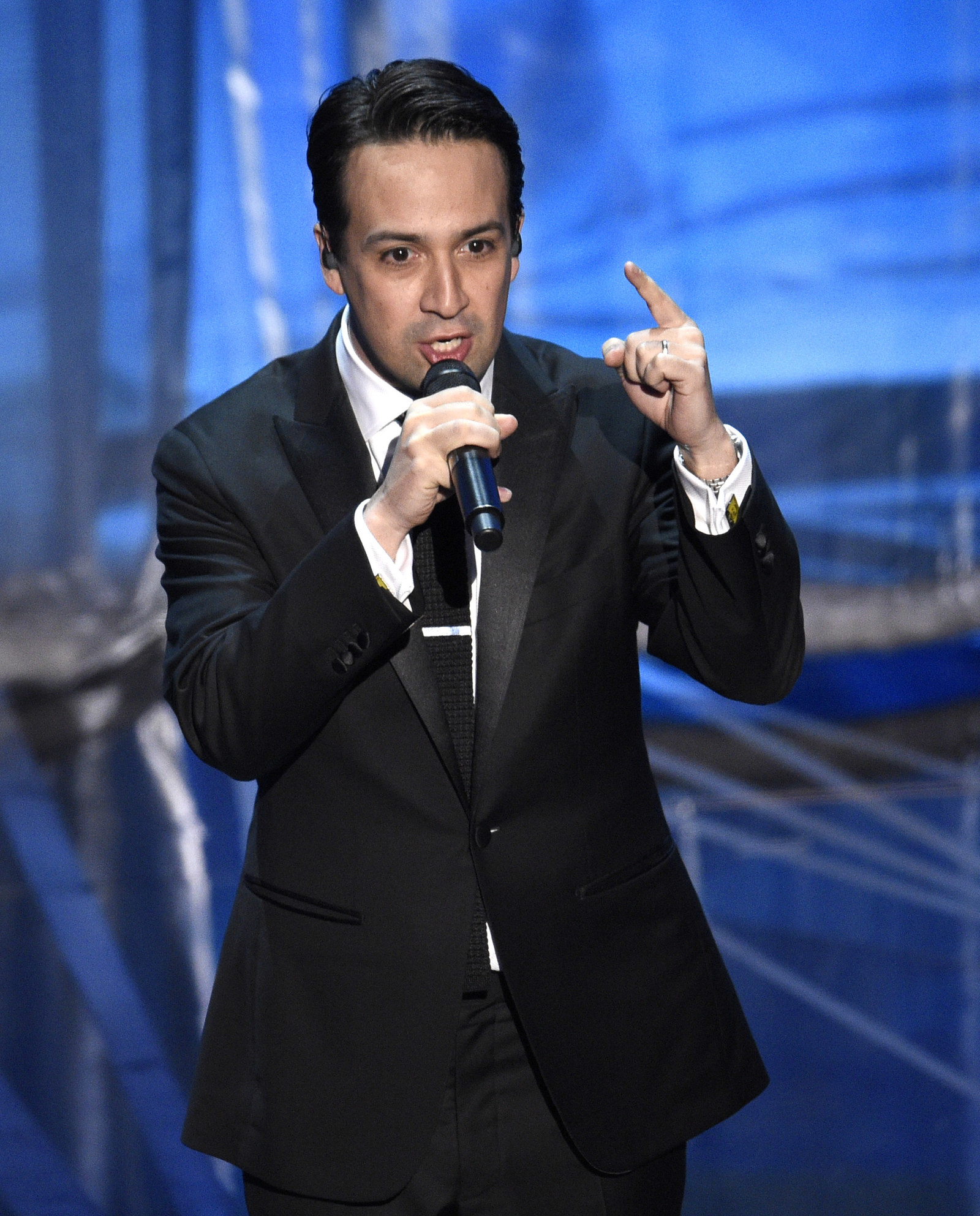 In a series of tweets, he told the president that Trump is "going straight to hell."
He also stood up for San Juan Mayor Yulín Cruz.
And he noted that Trump was tweeting from a golf club while this crisis was taking place on US territory.
One person declared that Miranda had written the "tweet of the year."
"Preach on it," declared another.
Others noted just how hard it is to anger the seemingly eternally chipper Miranda.
Including the co-creator of Billions, Brian Koppelman.
"When the nicest man in the world thinks you're going to hell..." tweeted one fan.
For nearly two weeks now, Puerto Rican and Latino celebrities have been helping to raise money; Pitbull sent his private plane full of supplies to the island, for example, while Jennifer Lopez is headlining a benefit concert.
Miranda has been recruiting a bunch of celebrities to record a fundraising tune.
He's also called on his 1.7 million followers to donate to the Hispanic Federation.
He even sent in an awkward teen photo for the #PuberMe benefit being organized by TV host Stephen Colbert and comedian Nick Kroll for Puerto Rico.
After his tweets about Trump on Saturday, Miranda gave a shoutout to people's generosity for helping Puerto Rico.
"These are not ordinary times," he wrote.
He also backed Beyoncé, who just released a "Mi Gente" remix with all proceeds going to Puerto Rico, Mexico, the Caribbean, Florida, Texas, and other areas affected by natural disasters.