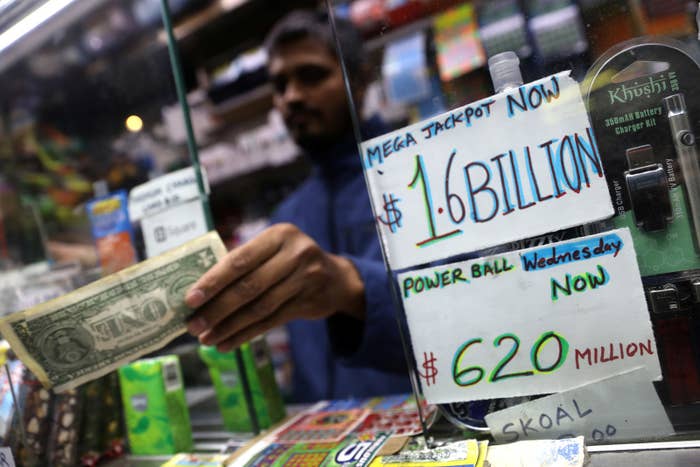 A single ticket in South Carolina has won the $1.537 billion Mega Millions jackpot, the second-largest lottery prize offered in history, the company announced Wednesday.
The numbers, drawn Tuesday night, were: 5, 28, 62, 65, 70. Mega Ball 5.

The final jackpot was just shy of the largest ever, the $1.586 billion Powerball in 2016, which had three winning tickets. Tuesday night's drawing was the highest ever Mega Millions jackpot.
"This is truly a historic occasion. We're so happy for the winner, and we know the South Carolina Education Lottery can't wait to meet the lucky ticket holder," Gordon Medenica, lead director of the Mega Millions Group, said in a statement.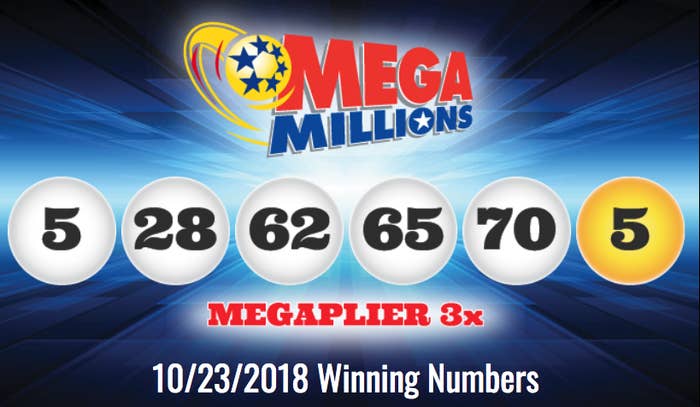 The winner, whose identity has not yet been announced, has up to 180 days to collect their prize.
A further 36 second prizes of at least $1 million were awarded in to people in 18 states whose numbers matched five of the white balls. Two players won $3 million.
In total, more than 15.7 million players won a prize in the draw.
If there had been no jackpot winner, the grand prize was expected to soar to $2 billion. Instead, the next grand prize, to be drawn on Friday, Oct. 26, resets to $40 million.

The Mega Millions grand prize has recently ballooned after lottery officials last year changed the rules to make it less likely for players to win, ensuring the prize pool grows larger. The last Mega Millions grand prize was won on July 24, when 11 coworkers in California split a $543 million jackpot.
On Tuesday, people lined up across the country to buy lottery tickets, with many workplaces banding together in the hope of striking it rich.

In 2009, a group of construction workers went in on a ticket and won a $38.5 million prize, but the person who purchased the ticket tried to claim he'd bought it alone. A jury eventually ruled that the winnings had to be split.

Attorney Rubin Sinins, who represented the five construction workers who'd been abandoned by their colleague, suggested that people going in on a ticket should draw up an agreement.
"Document precisely who is part of the lottery pool so that there's no misunderstanding later," Sinins told the Associated Press.

Lottery tickets are predominantly bought by the poorest Americans. A Bank Rate study found last month that low-income workers (those who earn $30,000 a year or less) spend on average $412 a year on lottery tickets, and 28% buy a ticket every week.
Tuesday's $1.537 billion jackpot is the second largest in lottery history. The largest was the $1.586 billion Powerball draw in January 2016, which was split by winners in California, Florida, and Tennessee.
The odds of winning the Mega Millions grand prize are just 1 in 302 million, but taking home a lowly $1 million is a bit easier, with a 1 in 12.6 million chance.
CORRECTION
Tuesday night's Mega Millions jackpot was the second-largest ever. An earlier version of this post, citing lottery officials, said it was the record-breaking largest ever.