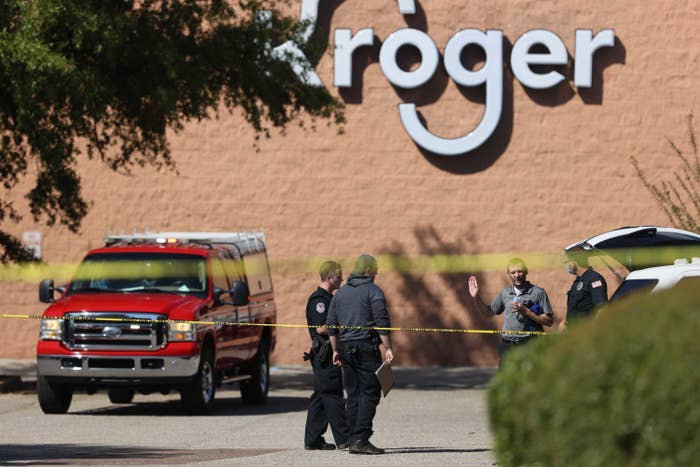 A man opened fire at a Kroger supermarket in Tennessee on Thursday afternoon, shooting at least 15 people and killing one, authorities said.
The person who died, Olivia King, was identified by one of her three adult sons. She had been grocery shopping when she was shot.
Those injured included 10 Kroger employees and five customers, police said. Authorities initially reported that 13 people had been shot, but increased the number to 15 on Friday.
Collierville Police Chief Dale Lane did not identify the shooter by name, noting that he didn't want to provide it in a news conference, but said he was a third-party vendor for Kroger.

Lane said the shooter had died from a suspected self-inflicted gunshot wound to the head. He was found dead in the rear of the store by officers, police said in a statement.
"Yesterday was a tragic event not only for our community but for families," said Collierville Fire Chief Buddy Billings. "It tears at my soul to see this."
The victim's son, Wes King, wrote on Facebook that a stranger who'd found him listed as the emergency contact, called to inform him that his mother had been shot. At the time, she was still breathing but later died on the way to the hospital.
"It is with a heavy heart that I must inform you that my mother has died to her wounds," he wrote. "I spoke directly to the trauma surgeon. She was shot directly in the chest. EMTs attempted CPR until the hospital. They tried to save her at the hospital to no avail. I apologize for the graphic details, but this type of crime needs to stop being glossed over and sanitized. No one deserves this."
King had been a widow for 16 years.
"Thankful for the loves of my life," she wrote in a Thanksgiving post several years ago, showing a photo with her smiling with her sons, two of whom were in military uniforms.
Her close friend Maureen Fraser, the vice mayor of Collierville, posted a tribute, including a photo of the two playing bingo.
"I will miss her terribly," Fraser wrote.
They'd become friends after both moving to Collierville in the 1990s, the New York Times reported. "Everyone needs to be more like Olivia," Fraser told the Times.
"Kind, generous, caring, selfless."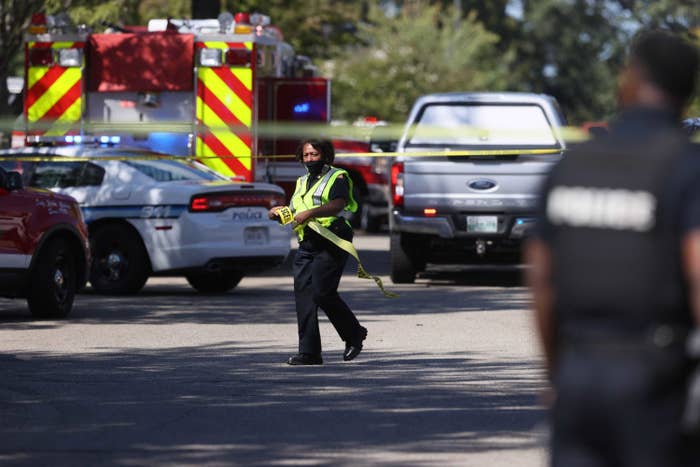 "He shot off about 12 shots as I got to my car," wrote Jason Lusk, who'd been at the supermarket and posted some videos from the scene on Facebook.

Multiple videos and photos on social media show a man on the roof of the supermarket with a gun, but it is unlikely that was the shooter. At the press conference, Lane said police had "extradited an employee from Kroger from the roof."
The American Public Health Association says gun violence in the US is a public health crisis. It is the leading cause of premature death in the country, responsible for more than 38,000 deaths annually. As of September, at least 32,495 people have died from gun violence this year, according to data from the Gun Violence Archive.
The injured victims are being treated at multiple area hospitals.