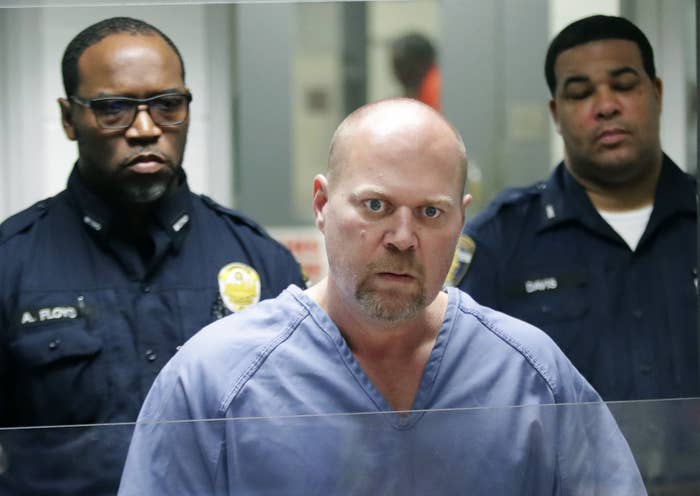 A white man charged with shooting and killing two black people at a Kroger supermarket in Kentucky on Wednesday is being investigated by federal authorities as a possible hate crime.
Police arrested Gregory Bush, 51, and charged him with two counts of murder for the shooting in the Louisville suburb of Jeffersontown. After the killings, Bush reportedly told a man, "whites don't shoot whites."
"The murders are not being taken lightly by the United States government," said US Attorney Russell M. Coleman for the Western District of Kentucky in a statement.
Authorities allege that just before 3 p.m on Wednesday, Bush entered a Kroger supermarket and shot and killed his first victim, Maurice Stallard, 69. CNN reported that Stallard was at the store buying poster board with his 12-year-old grandson for a school project.

The Jeffersontown Police Department said Bush then exited the store, where he shot and killed his second victim, Vickie Jones, 67, in the parking lot. Jones was a grandmother and retired hospital office administrator who lived down the road from the supermarket.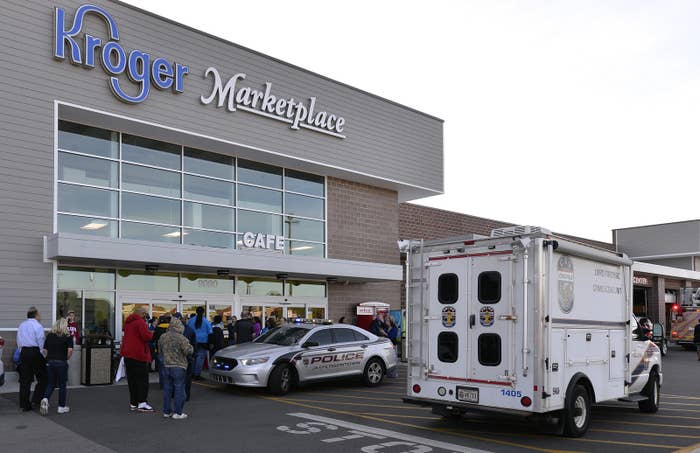 Jones and Stallard are both black. The Western District of Kentucky US Attorney's Office said it is investigating the shootings as possible federal hate crimes.
Prior to the shooting, security footage showed Bush had tried to gain access to the nearby First Baptist Church, a predominately black church, according to Jeffersontown Police Chief Sam Rogers.
A church attendee who was in the parking lot told local news station WDRB they saw Bush banging and pulling on the church doors trying to get in.
"Loss of life anywhere is pretty tragic, but just to think that an hour and a half earlier we had 70 people in the church," said church administrator Billy Williams, according to WDRB. "But by the time he came through, all doors were locked, and there were probably 8 or 10 still in the building."
A Louisville resident, Ed Harrell, was at the supermarket with his wife during the shooting. After hearing the shots, he crouched, holding a revolver, behind his car, he told the Courier-Journal.
He saw Bush walk out carrying a gun and yelled out to him to ask what was going on.
"Don't shoot me. I won't shoot you. Whites don't shoot whites," said Bush, according to Harrell, who is white. Bush then fled in a car and was arrested shortly afterward.
Court documents seen by WDRB reveal various incidents of domestic violence dating back to 2001 and that Bush was hospitalized twice because of mental health problems.
Bush's parents took out an emergency protective order against their adult son in 2009, after he punched his father in the jaw, grabbed his mother by the neck and shot a telephone to stop them from calling authorities.
Another time, his father said that Bush made a racist threat, saying, "Tonight might be black death."
"Federal investigators are supporting local law enforcement and examining this matter from the perspective of federal criminal law, which includes potential civil rights violations such as hate crimes," said Coleman on Friday.