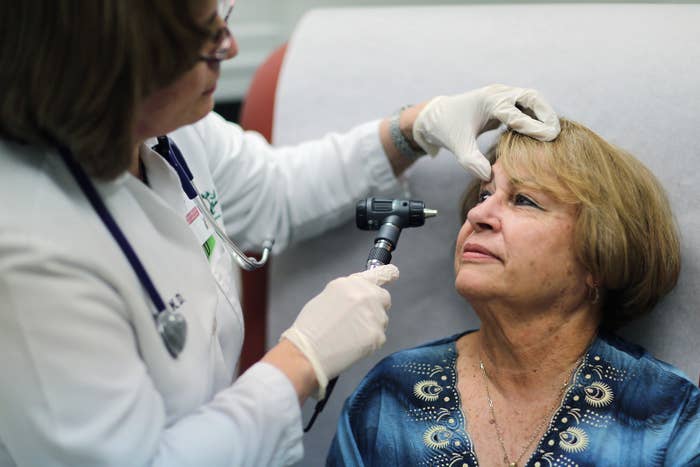 Immigrants run up lower health care costs than people born in the US and contribute more to public health programs than they use themselves, according to a new review by researchers at Harvard Medical School and Tufts University.

For undocumented immigrants, the total cost of health care is up to 50% less than for people born in the US, according to the report published Wednesday in the International Journal of Health Services.
The study arrives as the Trump administration is reportedly preparing new limitations on how legal immigrants can become US citizens, adding restrictions if immigrants have accessed public health programs such as the Affordable Care Act or children's health insurance.
"You penalize immigrants from accessing health care and you're ultimately going to cost the US more than you save," report author J. Wesley Boyd, a professor at the Center for Bioethics at Harvard Medical School, told BuzzFeed News.
Boyd and the team reviewed 16 peer-reviewed studies about immigration and health care costs.
The researchers found that although undocumented and legal immigrants make up 12% of the population, they account for just over 8% of the total US health care expenditure. Undocumented immigrants make up 5% of the US population, but only 1.4% of total health care expenditure.
The total cost of health care in the United States in 2016 was $3.3 trillion.
"I see this piece as one way of responding to the general rhetoric that you hear in the political circles — that immigrants are either a drain on the economy, or causing crime rates to increase or some Americans to lose their jobs, or whatever else," Boyd told BuzzFeed News.

The report notes that immigrants contributed $14 billion more to the Medicare trust fund than they withdrew.
"If we want to grow a health care system that works for all of us, we need to include immigrants who are primarily young and healthy," said author Lila Flavin, a medical student at Tufts University School of Medicine. "[That] will help grow a low-risk pool that the insurance system will rely on."

Immigrants are perfect candidates for Medicaid enrollment, state exchanges, and private health insurance because of this, the researchers explained, but are "systematically excluded."
According to the report, while undocumented immigrants spend a lot less on health care, they have more out-of-pocket costs, and a much larger percentage of their income is spent on medical costs.
It's also possible that recorded health care costs for undocumented immigrants are so low because of fear of accessing any kind of formal service, particularly in light of the increase in deportations under the Trump administration.

"The bottom line is we don't have data about that yet," Boyd said.