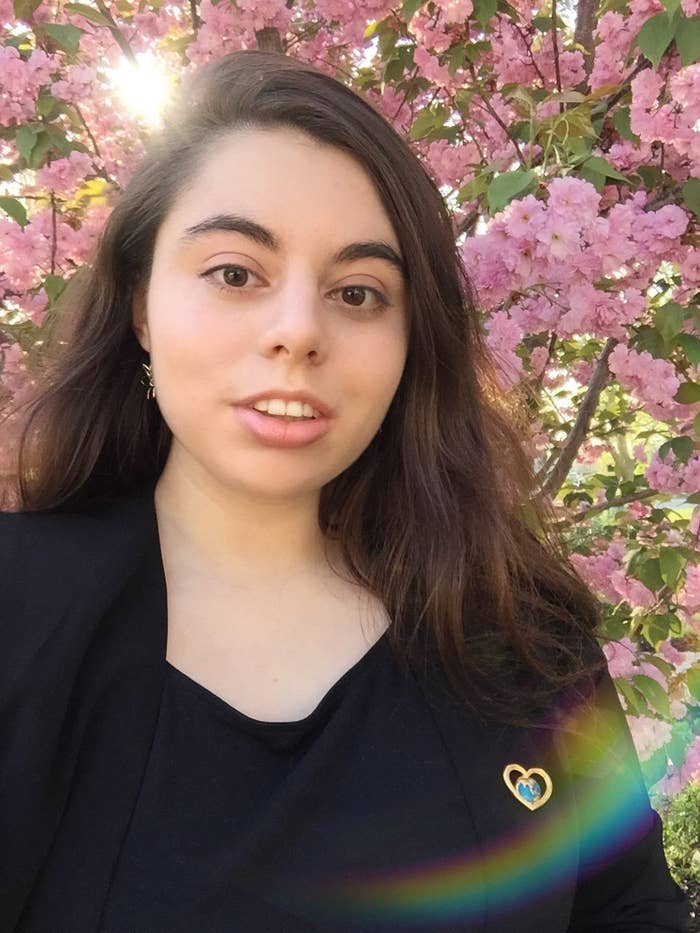 As a politics-obsessed teen now running for elected office, it's no surprise high school senior Gabrielle Anzalone names Parks and Recreation as her favorite TV show.
"I'm close to a Leslie Knope. At least, I'd like to think so," said Anzalone, an 18-year-old from Lindenhurst, New York.
She's certainly just as ambitious as Knope. Anzalone is running for a spot on her local school board, hoping to win in next Tuesday's election. She'll graduate from Lindenhurst High School next month.
The teen decided to run for the Lindenhurst Board of Education after her school suspended her and other students for participating in the March 14 school walkout against gun violence on the one-month anniversary of the Parkland shootings.

But she's not just running as a protest.

"In no way is this a knee-jerk reaction or me trying to spite the board," Anzalone told BuzzFeed News.
"I knew I was going to get suspended and was fine with the repercussions. What bothered me was there was no communication between us, the school, and the school board. Our voices weren't being heard," she said.

She says that the generation gap between board members and students negatively affects the students in myriad ways.
"The people on the board haven't been in school in over twentysomething years. They don't understand the issues students are facing," said Anzalone.
Anzalone wants to focus her campaign on improving technology in schools, accommodating LGBT students better, ensuring parents who don't speak English are included in the education process, and reducing the focus on Common Core standards.
This is not Anzalone's first foray into politics.
She's volunteered on a presidential campaign, interned for local politicians and helped to organize the rally against gun violence in Long Island in March. She was also politically savvy enough to tag local news organizations in her tweets about the school suspension.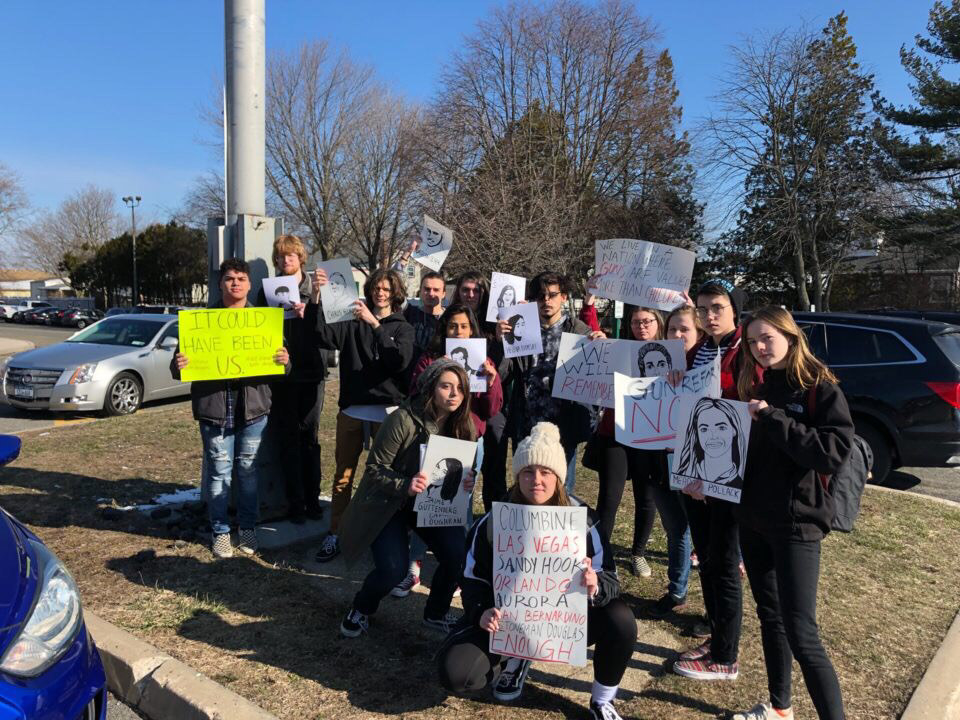 "My initial interest started when I was around 8 with Obama," said Anzalone. "I started watching CSPAN as a kid. I was a huge nerd."

At 14, she started volunteering on the Bernie Sanders presidential campaign. In 2016 she interned on the county legislature campaign for Laura Curran, now the county executive of Nassau County, as well as for another local congressional candidate. She's currently an intern in the finance department for Liuba Grechen Shirley, who is running for a seat in Congress.
Oh, and she works in a local pizzeria, and, yes, she's got their backing in her first political campaign.
"They're probably going to put a sign in their window tomorrow," she said.
After summer, she'll head to Molloy College, a 40-minute drive from Lindenhurst, where she's majoring in new media and politics.
"People say they're not interested in politics, but do you believe in something? Do you have strong values, morals of your own kind? Then you believe in politics. Because it's not just so-and-so passing a policy, it affects our everyday lives," she said.

Whatever happens next Tuesday, she plans to keep working in politics.
"Senator would be a dream job," she said.