This Dog Gave Birth To A Litter Of Puppies In The Middle Of A Florida Airport
"Ruff day for this mama at Gate F80!"
A service dog who was waiting to board a flight to Philadelphia gave birth to eight puppies in the middle of Tampa International Airport on Friday, according to airport staff.
Golden retriever Eleanor Rigby, known as Ellie, was traveling home with her owner Diane Van Atter and her puppy daddy, Golden Nugget, when she went into labor at the airport.
Paramedics from the city of Tampa's Aircraft Rescue and Firefighting (ARFF) team helped the 2-year-old mother deliver eight puppies — seven male and one female.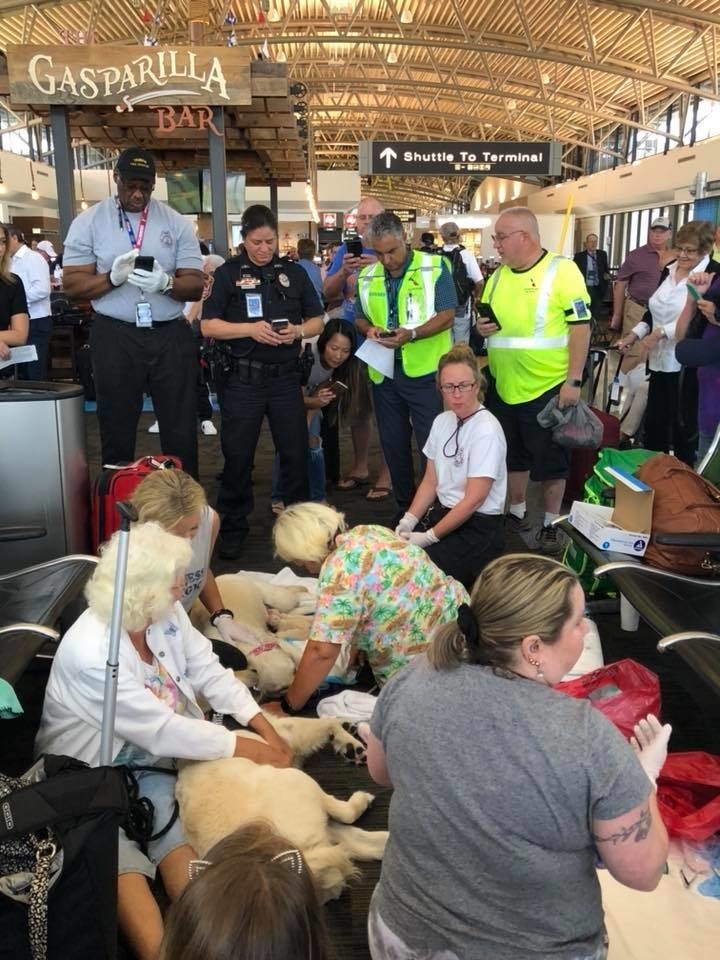 Other passengers obviously flipped out. One posted on Instagram: "[M]inding my own business, sitting in the terminal at my gate, and this proud Momma decided to have her babies at the Tamp[a] International Airport, gate F80!"
Golden Nugget seemed almost as nervous as the mother, according to a video posted by another passenger.