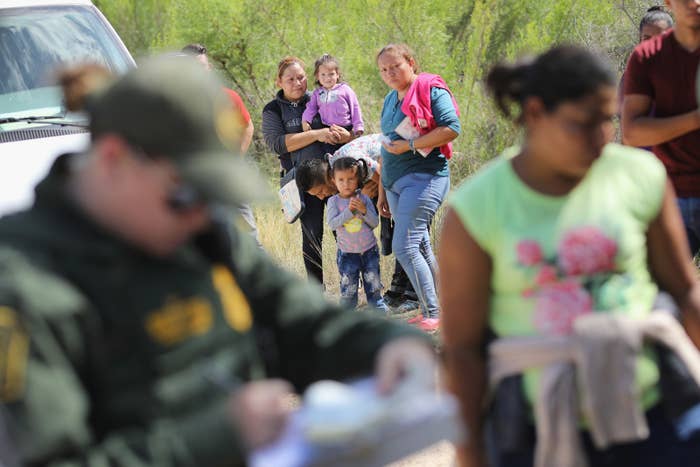 Department of Homeland Security officials on Friday said reports that its officers separated a Honduran mother from her baby daughter while breastfeeding at a detention center are false.
"We do not separate breastfeeding children from their parents," a DHS official said Friday afternoon. "That does not exist. That is not a policy. That is not something that DHS does."
Natalia Cornelio, the Texas Civil Rights Project's criminal justice program director, told BuzzFeed News on Wednesday that the mother had shared her story "sobbing" at a federal court in McAllen, Texas.
"When she resisted having her daughter taken from her she said agents forcibly took her child and then placed her in handcuffs," Cornelio told BuzzFeed News. The mother was one of 30 parents who told stories of having their children separated from them by US officials after crossing the border illegally.
During the call with reporters Friday afternoon, a DHS official twice said they did not believe the story of the baby being taken from the breastfeeding mother was true.
"We do not separate babies from adults," said the DHS official.
The official was unable to provide specifics regarding at what age children were allowed to be separated from their parents.
The official said that they had tried to search for the Honduran woman in question but only had little information about her and had not found anyone matching her description.
"We believe that that is false," said the official. "We're not able to find any documentation, any record of that happening." The official didn't specify if an officer would be required to include that detail in any documentation.
Cornelio has not yet responded to a request for comment from BuzzFeed News on Friday.