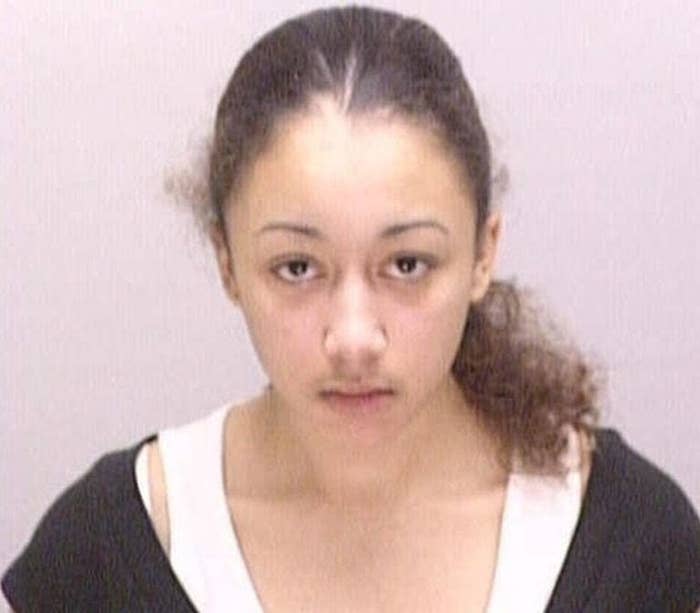 Cyntoia Brown, who fatally shot a man who was paying her for sex when she was just 16, must be imprisoned for at least 51 years, the Tennessee Supreme Court said.
The decision from the state court was part of an appeal that Brown, now 30, made to a federal court challenging her imprisonment.
Brown, a teenage sex trafficking victim, was sentenced to life in prison for first-degree murder in Tennessee in 2004 after she fatally shot 43-year-old Johnny Mitchell Allen.
Allen had picked up Brown on the side of the road for sex and took her back to his home. Brown said she shot him because she feared for her life.
At the time she was a teenage runaway, living in a hotel with a man called "Cut," who she said sexually assaulted her and forced her into prostitution.
Since Brown's sentencing, laws around sex trafficking victims and juveniles sentenced to life imprisonment have changed dramatically.
Brown is appealing her case in the US Court of Appeals for the 6th Circuit in light of the 2012 Miller v. Alabama ruling that mandatory life sentences for juveniles without the possibility of parole are unconstitutional.
The US District Court for the Middle District of Tennessee had ruled that since Brown received a life sentence as a juvenile, not a life sentence without the possibility of parole, that case didn't apply. Brown is appealing that ruling.
To help it decide Brown's case, the Court of Appeals asked the Tennessee Supreme Court to define when a person sentenced to life in the state can become eligible for parole, since the federal court noted that state sentencing laws were unclear.
In a decision published online Thursday, the Supreme Court decided unanimously that life sentences for first-degree murders must be 60 years. The sentence can only be shortened — through good behavior, for example — up to 15%. This means that a life sentence in a case such as Brown's must be a minimum of 51 years in prison. She will be eligible for parole at age 69.
The Supreme Court opinion has now been given to the federal appeals court, which is still hearing the case.
Brown is also asking Tennessee's governor for clemency.
In 2011, a documentary was made about Brown called Me Facing Life: Cyntoia's Story.
Celebrities including Kim Kardashian West and Rihanna drew further attention to Brown's case in late 2017, posting about her story on social media and calling for her release.

"She never would have gotten life had she been tried today," Derri Smith, CEO of End Slavery Tennessee, a nonprofit working with Brown, told BuzzFeed News last year. "It's a case that absolutely needs to be reexamined in light of what we understand today about complex trauma and human trafficking."
During Brown's time in prison at the Tennessee Prison for Women, she has earned an associate arts degree through Lipscomb University and has begun working toward a bachelor's degree.