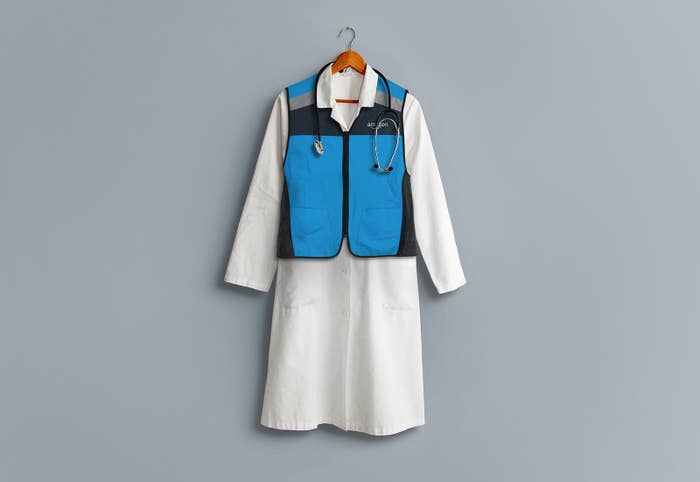 Amazon's $3.9 billion purchase of primary care provider One Medical in late July is not the first sign that the "everything store" is making a hard push into healthcare.

In 2018, the retail behemoth purchased online pharmacy PillPack for a reported $753 million amid reports that it was in talks with insurers and exploring building brick-and-mortar locations to break into pharmaceuticals, a highly dysfunctional but highly valuable industry.
It launched Amazon Pharmacy in 2020 using the PillPack purchase as its foundation, installing the former VPs of the Alexa and Prime divisions to run it. In your hospital room, Alexa can now summon your nurse and change the channel on the TV. Amazon also owns a medical diagnostic company and has partnered with a major cancer center on a clinical cancer vaccine trial.
Here are eight key ways Amazon's new venture into healthcare might affect the industry over the next few years.
Consumer impact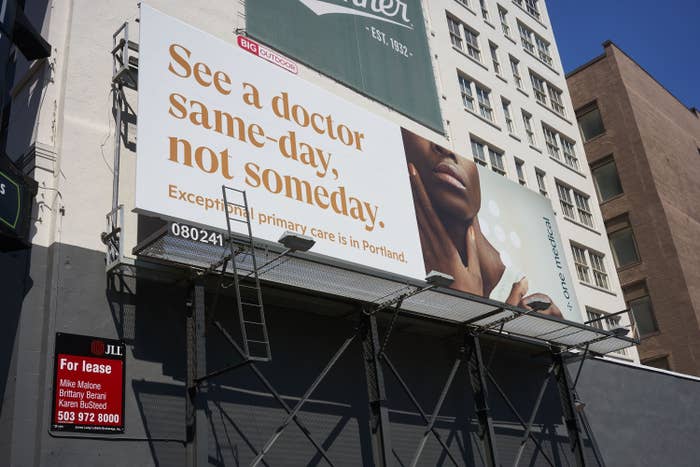 One Medical CEO Amir Dan Rubin issued a statement touting the "immense opportunity to make the health care experience more accessible, [and] affordable." Whether or not Amazon's expansion actually changes the US healthcare system is anyone's guess, although the immediate impact on consumers may not be as breathtaking as hoped.
"I don't think it's a transformational intervention," said Arthur Caplan, a bioethics professor at NYU Grossman School of Medicine. "It's not like they have some special skills or special knowledge base or they're more familiar with how to deal with prevention or a healthier lifestyle." But they do know how to brutally excise costs.
"It's hard for me to get overly excited about this," said Caitlin Donovan, senior director of the National Patient Advocate Foundation. "When Amazon acquired Whole Foods, not much changed except discounts for Prime members."
Prescription drug costs
The great hope is that Amazon's splash into healthcare will lower astronomical prescription drug costs, especially life-saving ones like EpiPens and insulin, applying the efficiency tactics from its previous disruption in book publishing to medications. According to some estimates, the price of insulin in the US can be 10 times that of other countries.
Certainly the giant has the clout to buy in bulk and negotiate deals on prescription meds, Donovan said. That could come in handy, especially with Medicare prices."Companies will press hard for discounts on Medicare Part D," (a part of Medicare specifically to cover prescription drug costs) and that could be a good thing," Caplan said.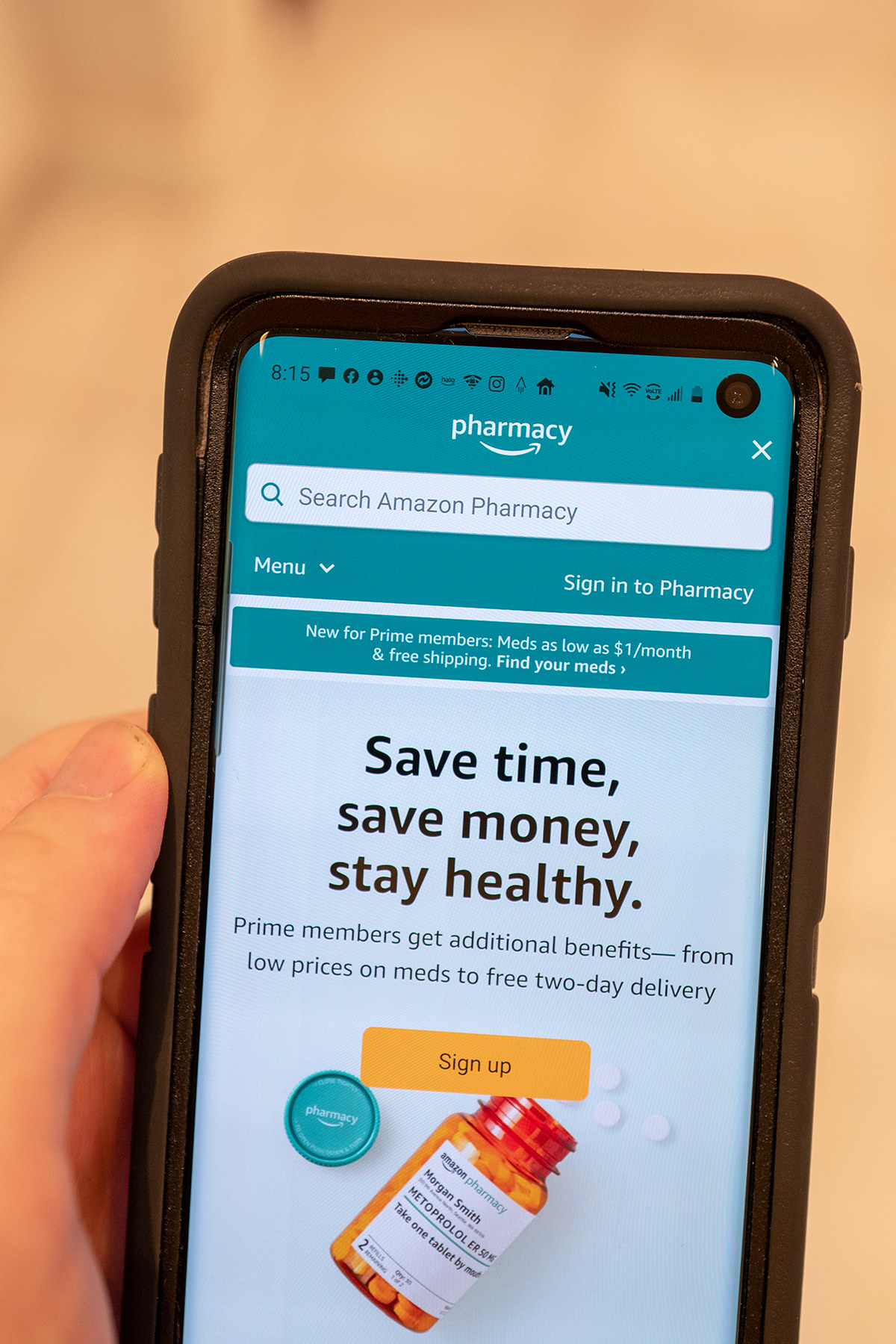 Amazon Pharmacy, which launched in 2020, includes a price comparison tool for medications (including how insurance plans differ), and Prime members may be eligible for discounts at other outlets like Costco and Rite Aid. Amazon claims that certain Prime members can save up to 80% on drug costs.
The pharmaceutical industry isn't immune to disruption by tech companies — Mark Cuban's Cost Plus Drugs prescription startup launched in January of this year with the stated goal of "dramatically reducing" the price of certain basic prescription drugs, selling them at cost plus 15% to "keep the company running." Consumer DNA startup 23andMe purchased Lemonaid health, a telemedicine and prescription drug provider, in November 2021.
It may be a while before we begin to see the effects of Amazon's move into the space, especially with other megacorporations like Walmart joining the fray. "Lower drug prices are the holy grail [but] I think it's too soon to say whether [Amazon] can fundamentally bring down prices," said Christina Farr, a health-tech investor at OMERS Ventures and former journalist.
Primary care costs
Donovan also doesn't see any immediate savings on primary care costs with the acquisition of One Medical, although corporate spending may go down. "It's how they lower their own costs rather than patient costs," she said. "Systemic savings have to come first." Cost-cutting would have an impact on One Medical (and possibly Amazon) employees.
"A lot of people don't want an efficient doctor who takes five minutes. They want someone who listens to them and knows them."
There's also a question of whether efficiency in actual provider care would be welcome. "Many of us would be happy to get cheaper drugs, but are we going to be happy to get a cheaper doctor?" Caplan said. "A lot of people don't want an efficient doctor who takes five minutes. They want someone who listens to them and knows them. It may be harder in the world of efficiency to get the same doctor."

Then there are ethical issues. "Will business ethics tamp down medical ethics?" Caplan said. "Just because you're good at shipping rugs within 48 hours doesn't mean you're going to be able to take care of people's health."
Medical equipment
One little-known source of high healthcare costs is nonprescription equipment and supplies. With Amazon closely tied to providers, your doctor may be able to put in a request on your account for crutches, Donovan said, not to mention wheelchairs, splints, tongue depressors, thermometers, hearing aids, and syringes.
This could raise conflicts of interest, Caplan said. Amazon may give you a discount on its thermometer and not tell you about the other nine. It's a healthcare consumer's right to know all the options, he said.
Convenience
One area where Amazon undisputedly excels is its user interface. Let's face it, it has made buying very, very easy. This ease and simplicity could extend to the healthcare realm, which, right now, is a rat's maze," Donovan said.
Convenience is a huge part of Amazon's brand, Farr said, adding that this could make it easier to get medications by mail, a growing business.
Healthcare access
Thanks to Amazon's lead in virtually everything, it's in a good position to expand upon One Medical's telehealth options, Caplan said. Retail healthcare already trades on convenience for people who need the option to meet with doctors from home.
"It's particularly hard to get an in-person appointment quickly with a primary care provider," Caplan said. "I could see Amazon building up something like nurses to help you with advice, faster access to a pharmacist if you have a question. They could even have people answering questions who aren't in this country, although that would raise legal issues."
Privacy
Probably the major concern here is privacy. If you get a prescription for the diabetes drug metformin, will you then start getting ads for glucose monitors or sugar-free candy? If you're prescribed statins, what if you start seeing ads for treadmills?
"This is a company that mines data as a core part of its business," Caplan said. "Privacy is not one of the things that Amazon has fully committed to with sensitive healthcare information."
Farr is less concerned about medical privacy. "It would be a massive, massive deal if they violated HIPAA," she said. "I'm much more concerned about consumer health information. There are far fewer laws protecting that information, like using a wearable device to track your period."
Amazon's HIPAA policy, which is posted online, "is very standard in a good way," Donovan said. An Amazon spokesperson said, "Should the deal close, One Medical customers' HIPAA Protected Health Information will be handled separately from all other Amazon businesses, as required by law."
Healthcare disparities
Amazon Pharmacy and primary care ventures have the potential to equalize healthcare, but they could also accomplish the opposite. "Some people are not going to be able to access this world because they're not internet and computer savvy," Caplan said. "It could introduce a new form of healthcare disparity and inequity. You're either too old or you're rural or you may not have a computer because you're poor. Amazon doesn't serve everybody."
Meanwhile, retail healthcare providers like CVS, Walgreens, and Rite Aid tend to cluster in affluent, urban centers like New York, San Francisco, and Seattle, Farr said.
And expect to see more of the same as other companies expand their healthcare presence. CVS Health has already partnered with insurance giant Aetna. "There may be entries by other big internet-slash-social media companies into this space," Caplan said. "I couldn't predict who but maybe Google, Facebook."