Wall Collapse In Eastern China Reportedly Kills 18 People
Chinese state media report that heavy rain caused a wall to collapse at a recycling plant in the eastern Chinese city of Qingdao on Sunday.
A retaining wall collapsed at a recycling plant in Qingdao on Sunday after heavy rain hit the eastern Chinese city. Eighteen people were killed, the Associated Press reports.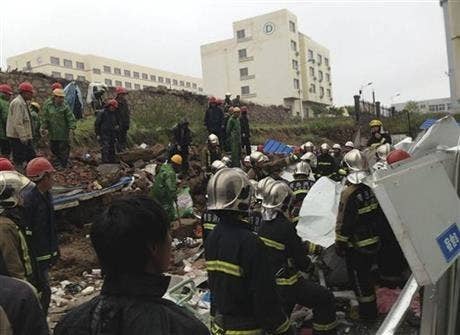 The wall crushed a house for workers, where 40 people were staying, the Qingdao government information office said. Three others were injured in the accident.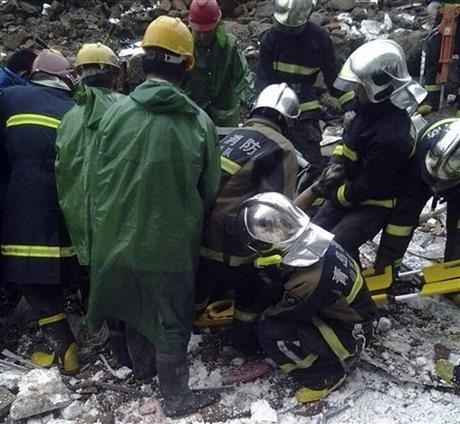 Recently, China's eastern coastal and southern regions have been drenched by heavy rains. There were two other deaths in the Hunan province and Guangxi Zhuang Autonomous Region, which were also linked to flooding and landslides.
Authorities are investigating the collapse.