These Boys Got Buried Alive In Snow For Nearly 8 Hours And Survived
The 9- and 11-year-old cousins were making a snow fort on Wednesday night when a plow pushed snow over them and trapped them for hours.
What began as an innocent adventure playing in the first snowfall of the year turned into a nightmare on Wednesday night, when Elijah Martinez, 11, and Jason Rivera, 9, were buried under feet of snow for up to eight hours.
The two cousins were building a snow fort in upstate New York around 6 p.m. on Wednesday night when a plow drove by and unknowingly pushed feet of snow over them, the Associated Press reported.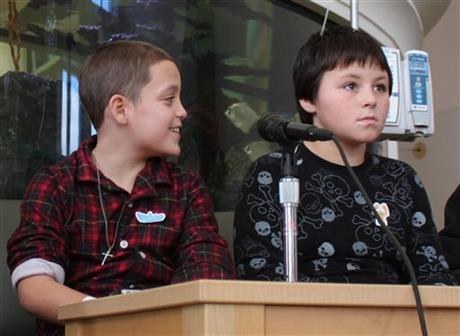 When 10 p.m. rolled around and the boys still weren't home, their worried family went looking for them. Both of the boys' mothers walked by the snow pile that was trapping their sons, and the boys heard their calls, ABC News reported.
Buried in five to seven feet of snow, the boys could hardly move or breathe, let alone scream. They were unable to respond loudly enough to be heard by their nearby family.
The Newburgh, N.Y. police told the AP that they credit an air pocket in the snow with saving the boys' lives.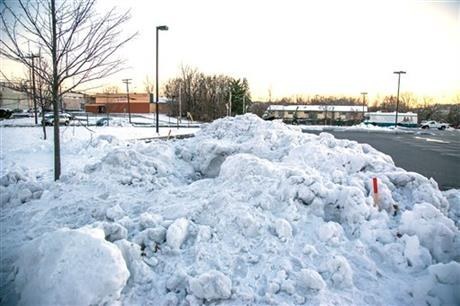 The cousins said they relied on each other to stay alive. They both shared Martinez's face mask to try to stay warm, and talked to each other during the nearly eight-hour ordeal to keep themselves awake.
"I felt so tired. It didn't feel real that they were coming to get us," Martinez said at a news conference on Friday.
Police knocked on neighbors' doors, and neighbors and friends came together to search into the night for the missing boys.
Around 2 a.m., Officer Brandon Rola says he saw footprints in the snow that disappeared near a pile. Close by, he spotted a shovel.
"I felt led to dig," he said.
Then rescuers saw the sole of a kid's shoe through the packed snow.
"When I first hit the boot, you just try and stay positive and hopeful," Rola said. "You get that ray of hope and everybody just started working together trying to get these kids out. And as the snow kept coming off, you started to see more and more movement and then you started to hear the voices and it was a very great feeling."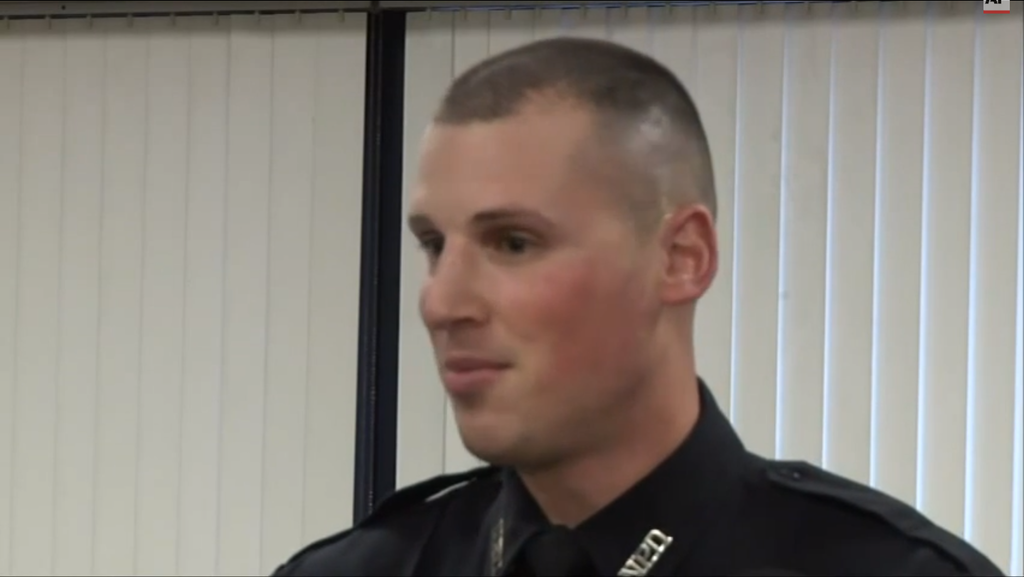 When rescued, the boys were conscious but suffering from exposure.
"I felt so happy," Martinez said. "Everything we went through just fell right off my back."
"I'm just glad they got that big block off my chest, that was heavy," Rivera said.
The boys said that this Thanksgiving they were grateful for the police officer who found them. "I want him to be proud for what he did. I want him to have a good Thanksgiving, because he's a hero," said Martinez.
The Associated Press released this video with Officer Brandon Rola, who helped save the boys, telling the story of what happened along with footage of the rescue: