The Baltimore Ravens Offer An Exchange For Ray Rice Jerseys
Some stadium stores are offering an exchange on Ray Rice jerseys, the team announced on Tuesday morning. The former player has also been removed from videos shown during Rutgers University football games and EA Sports' video game.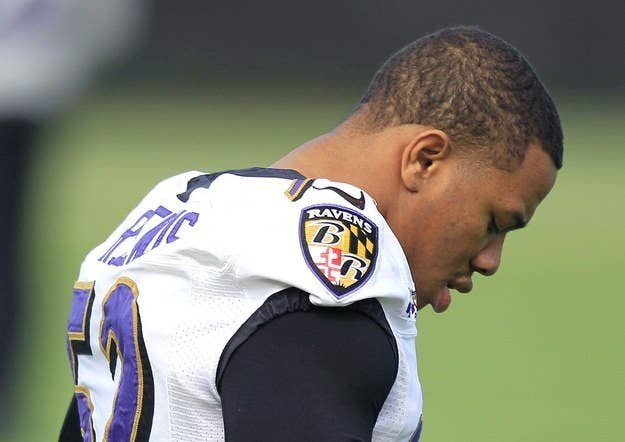 Following the termination Ray Rice's contract with the Baltimore Ravens yesterday afternoon, the team will offer a jersey exchange for its former running back at stadium stores. The team tweeted that more details are to be announced, but a number of stores are already figuring out how to get rid of their Ray Rice jersey inventory.
In Baltimore, Dick's Sporting Goods stores were asked to remove Ray Rice jerseys from shelves as soon as the NFL announced he was banned from games, The Wire reported.
Nike also confirmed to BuzzFeed News that they have severed ties with Ray Rice, saying that Rice is "no longer a Nike athlete."
There's even a pizza place in Baltimore that will give a free slice to anybody who hands in their Rice jersey.
Rutgers University, where Ray Rice played college football, is also attempting to separate itself from the player. A spokesperson for the school told NFL.com that it plans to remove Rice from the videos it shows at home games.
"The university said the video is only for current NFL players," CBS reported.
"We update the 'Knights in the NFL' weekly to reflect active players in the league," spokesperson Tom Luicci said. Rice was also removed from the list of former Scarlet Knight players currently in the NFL on Rutgers' official website.
"The video I saw this morning was difficult to watch as a husband and a father. There is nothing that can justify what I saw on that video," Rutgers coach Kyle Flood said, NJ.com reported.
"Family is family. But at Rutgers we hold ourselves to an extremely high standard," Flood said. "And we expect a lot out of our players. We expect a lot of our coaches and our staff members we have here in the Hale Center. And we expect a lot of our alumni and because of those expectations this is a sad day."
Rutgers University did not immediately respond to requests for additional comment.
Meanwhile, EA Sports announced on Tuesday that it would remove Ray Rice from its video game by Friday, furthering the former running back's fallout from all things NFL.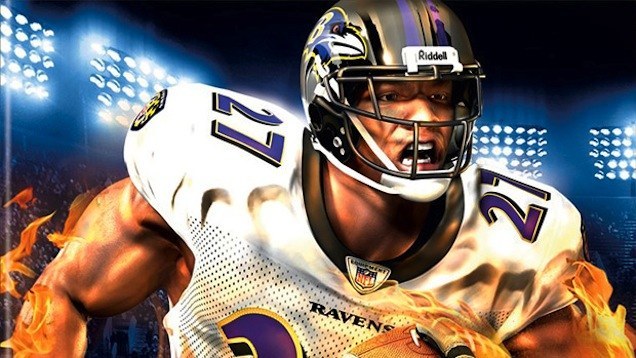 EA Sports also removed Aaron Hernandez, a former Patriots tight end, after he was indicted on murder charges in 2013, Kotaku reported.
Rice was accused of domestic abuse earlier this year. Video evidence released by TMZ on Monday confirmed reports that he punched his fiancée and dragged her on a floor, and led the Ravens to terminate his contract. The NFL then suspended him indefinitely.
Mike Hayes contributed reporting to this story.