Heartwarming Pictures From The First Same-Sex Weddings In Oklahoma
Same-sex couples were allowed Monday to wed legally for the first time in the state's history.
The Oklahoma County Courthouse began issuing marriage licenses to same-sex couples Monday after the U.S. Supreme Court denied to hear a challenge to the ban in Oklahoma and four other states.
Longtime couple Mary Bishop and Sharon Baldwin first filed a federal challenge to Oklahoma's same-sex marriage ban back in 2004. On Monday, the couple was among the first to get a marriage license.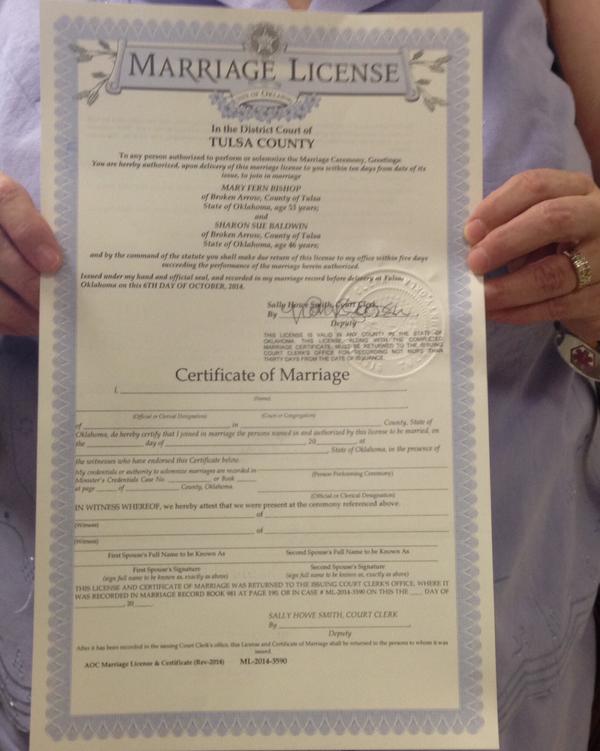 The first couple to wed in Oklahoma County was Lauren Tidwell and Sara Yarbrough, News Oklahoma reports.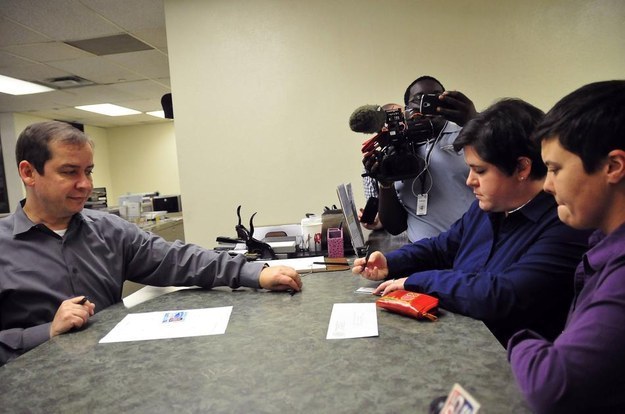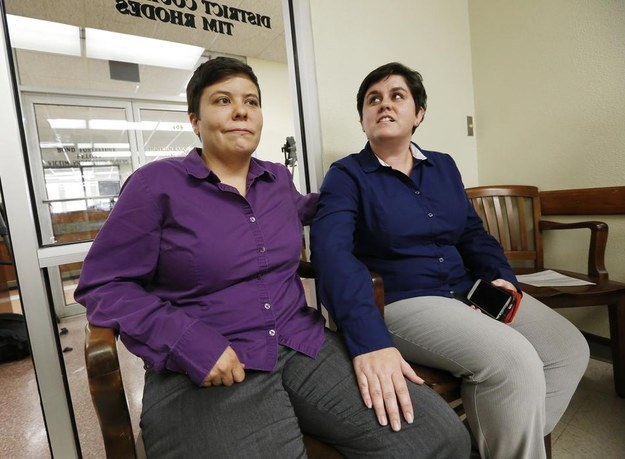 Longtime couple Bo Bass (front) and Kenny Wright embraced as they waited in line to apply for a license.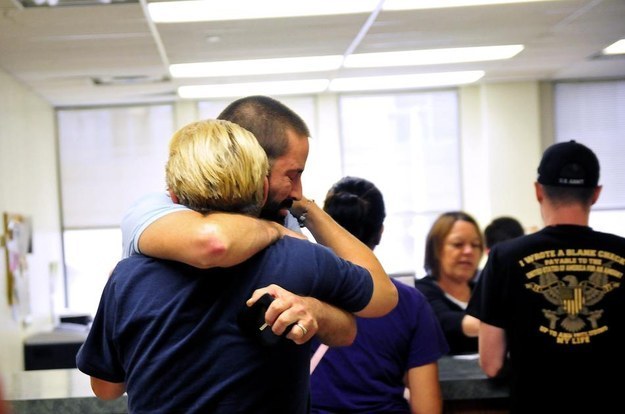 They have been together for 18 years.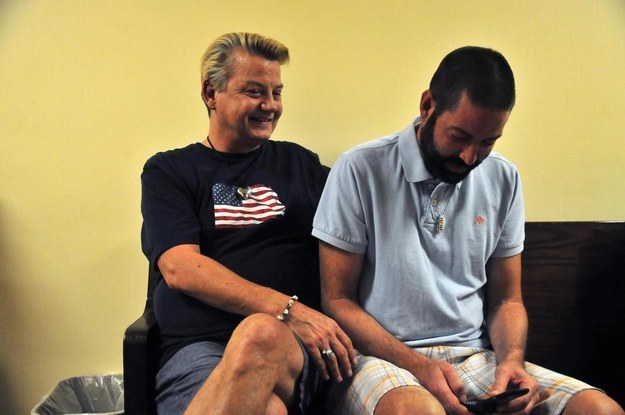 Weddings were officiated outside of the courthouse after couples received their paperwork.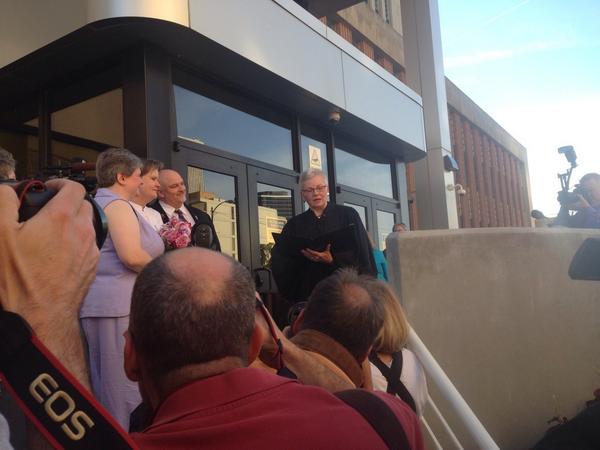 Same-sex marriage also became legal again in Utah, Wisconsin, and Indiana today; in Virginia and Oklahoma, however, same-sex marriage has never been legal, making today's ceremonies the first the states have seen.