Quebec Officials Say Measles Cases Are Linked To Disneyland Outbreak
Officials in Quebec say 10 people have contracted measles after a trip to California.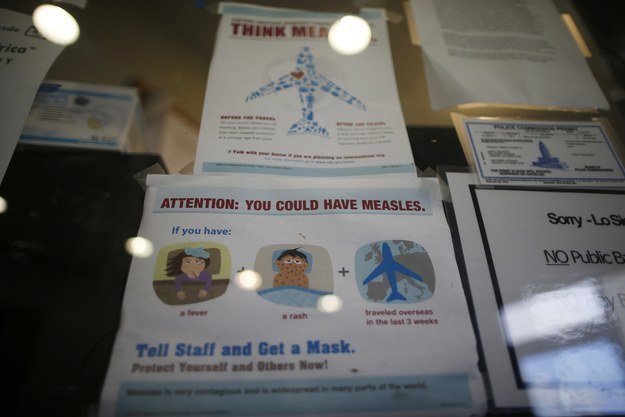 Health officials in Quebec have confirmed an outbreak of measles, which they say is connected to the recent outbreak of the disease in Disneyland, CBC News reported.
Ten measles cases have been reported in the Lanaudière region of northern Montreal. The local health authority said that none of those infected had been vaccinated against the highly contagious disease. They're all said to know each other.
Some of the people who fell ill had recently visited Disneyland in California. The age or identities of the infected individuals were not released Wednesday.
As of Feb. 11, there were 155 cases of measles across 16 states in the U.S., most of them tied to the outbreak in California.
Since 2011, Quebec has apparently "been experiencing the largest outbreak of measles in the Americas since the disease was declared eliminated in 2002." Earlier this month, six cases of measles were confirmed in Toronto.