Russian President Vladimir Putin ordered military troops to western Russia in what is the country's most powerful gesture yet to show its preparedness amid tension with Europe and the U.S. over the protests in Ukraine, the New York Times reports.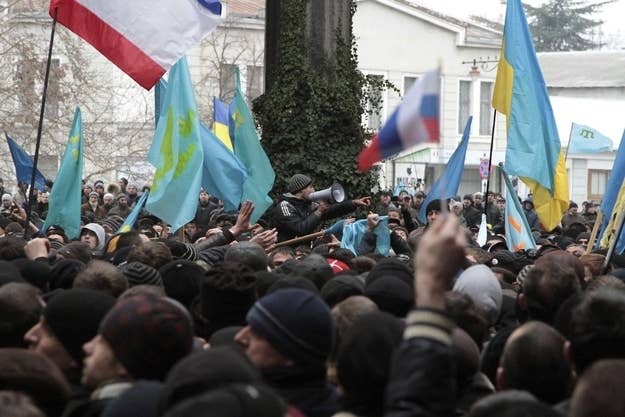 Russian President Vladimir Putin put combat troops on alert at 2 p.m. Wednesday, Feb. 26 for "an exercise" that is scheduled to continue until March 3, said the country's minister of defense, Sergei K. Shoigu.
Shoigu's statement reinforced the need to "test the readiness" of the armed forces to respond to a "crisis situation, including a terrorist attack involving biological or chemical weapons," the New York Times reports.
The statements released by the Kremlin and Shoigu made no mention of the recent violence in Ukraine, but the message of the military drill was clear.
On Monday, Russian Prime Minister Dmitri A. Medvedev called the turmoil in Ukraine "a real threat to our interests and to our citizens' lives and health." Following the downfall of President Viktor Yanukovych on Saturday, Russian officials denounced the actions of opposition leaders now in control and have refused to acknowledge the legitimacy of Ukraine's new political powers.
Thousands of ethnic Russians protested near the Crimean parliament building in Simferopol, Ukraine, to appeal for the Kremlin's intervention to protect Ukraine from its opposition leaders.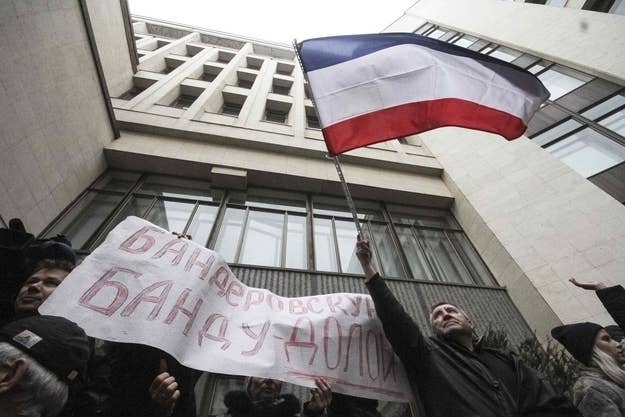 "Crimea is Russian!" some screamed, as fights broke out against those who support Ukraine's interim government.