Powerful Storms Kill At Least 8 In Western U.S.
Fierce weather has prompted flooding in California, stranded dozens of drivers in Nevada, caused hundreds of car crashes in Arizona, and brought snow to northern New Mexico.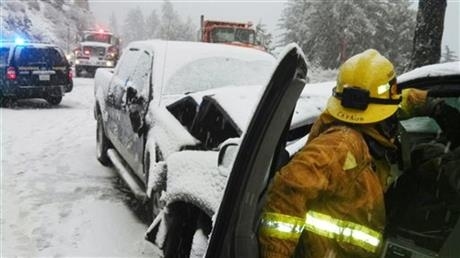 The western U.S. has been hit by a series of powerful storms that have led to eight deaths, the Associated Press reports.
The severe weather has prompted flooding and water rescues throughout California, stranded drivers in Nevada and Arizona, and brought snowfall to northern New Mexico. The storm system is expected to head east and hit the Atlantic coast by the middle of next week, right before Thanksgiving.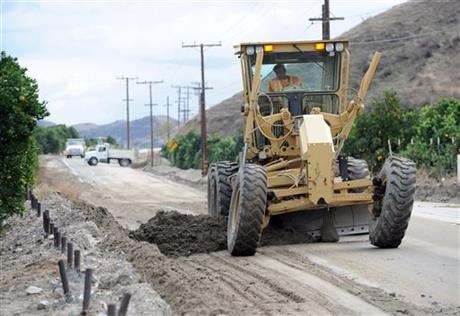 Three deaths were linked to the storm in California, including one person found dead near drowned power lines in Oakland. Another man crashed his vehicle into a tree while swerving to avoid debris.
A 52-year-old woman died in a Sacramento parking lot after a tree fell on her car.
In Nevada, 50-60 cars were stranded on Friday, according to Lincoln County dispatcher Shannon Miller. Early on Saturday roads had reopened, but the many of the abandoned cars remained.
Authorities in Arizona also said they responded to hundreds of vehicle crashes after the storm flooded typically dry roads. On Friday, firefighters in Tucson recovered the body of a man who was swept away by high water in the Santa Cruz River.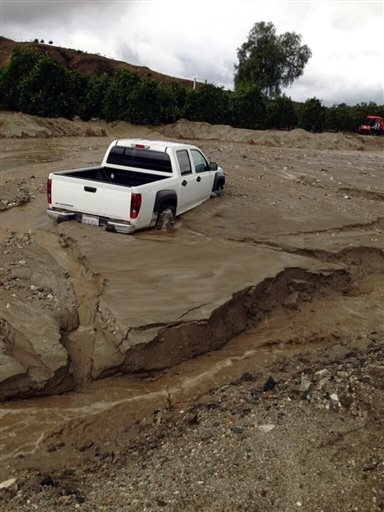 The brunt of the storm is expected to cross into New Mexico on Saturday. Forecasters also expect California and Arizona to confront more severe weather through midday Saturday.
This story will be updated as it develops.