Owner Of The Nutella Empire Dies At 89
Michele Ferrero turned a small chocolate factory into a global giant. With a net-worth of $23.4 billion, he was Italy's richest man.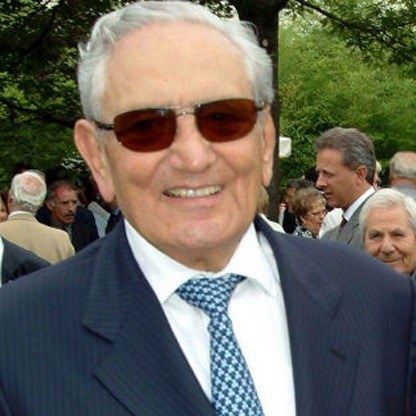 Michele Ferrero, Italy's richest man and the owner of the Nutella empire, died on Saturday at 89, two of his employees confirmed to Reuters.
The Nutella franchise, which also makes Ferrero Rocher pralines, Tic Tacs, and chocolate Kinder eggs, is considered to be Italy's most valuable private company.
Ferrero died in his Monte Carlo villa after suffering from a longtime illness.
Ferrero's company, the Ferrero group, is family-controlled. His death will likely spark talk of who will take over the corporate giant. There were rumors in 2013 that the Ferrero group was to be sold to its Swiss competitor Nestle, but Ferrero's son Giovanni, who now leads the company, denied the rumors.
The billionaire — who often commuted by helicopter from his Monte Carlo home to his company's headquarters in northwest Italy to taste new products — reportedly led company with "an iron fist," but was adored by his local community for his charity work and by his employees, who enjoyed "generous working conditions."
With a net-worth of $23.4 billion, Ferrero was called "the richest candyman on the planet" by Forbes Magazine, who placed him 30th on their list of the world's wealthiest people.