Mistrial On First-Degree Murder Charge In "Loud Music" Killing Of Teenager In Florida
Michael Dunn was found guilty on other lesser charges, including second-degree murder for shooting into a car full of teenagers, after an argument about their loud music. A jury couldn't reach a decision on the most serious charge of first-degree murder for the fatal shooting of 17-year-old Jordan Davis.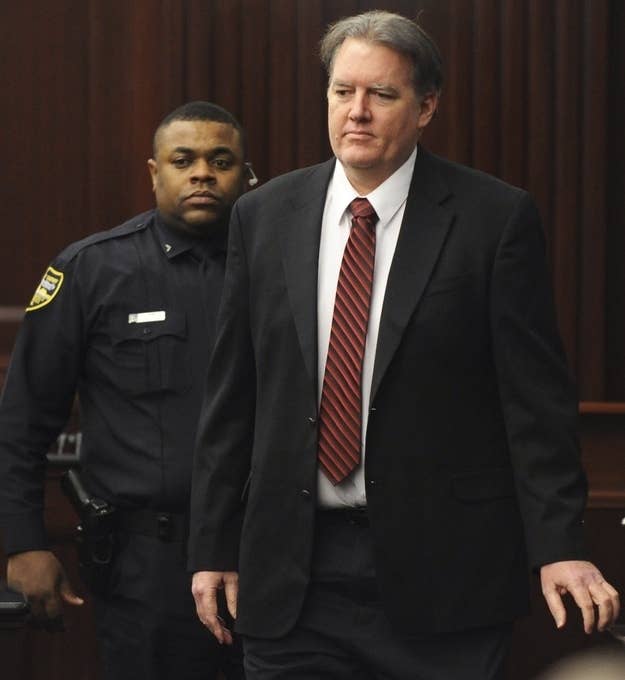 After more than 30 hours of jury deliberations over four days, a Florida jury found Michael Dunn guilty of three counts of attempted second-degree murder in a case in which he was accused of fatally shooting 17-year-old Jordan Davis, the Associated Press reports. The judge declared a mistrial on the first-degree murder charge after the jury said it was deadlocked.
Dunn, 47, was charged with first-degree murder for shooting Davis in a Jacksonville convenience store parking lot on Nov. 23, 2012.
Prosecuting attorneys argued that Dunn killed Davis after he asked the teen and his friends to turn down the music playing from their car. Dunn testified that he feared for his safety and believed that Davis would kill him, which prompted him to reach for his gun and fire at the car, ABC News reports.
Dunn described the music to his fiancee as "thug music" and told jurors that there was "a clear and present danger" to his life. Dunn then fired 10 shots, hitting the vehicle nine times.
Assistant State Attorney Erin Wolfson told the jury that Dunn "fired round after round after round" at Davis and his friends while they sat in the car. Wolfson alleged that Davis was inside the SUV when he was killed; Dunn claims the teen had gotten out of the vehicle.
Dunn was found guilty of three counts of attempted second degree murder for shooting at other teens in cars and one count of firing a gun into a car.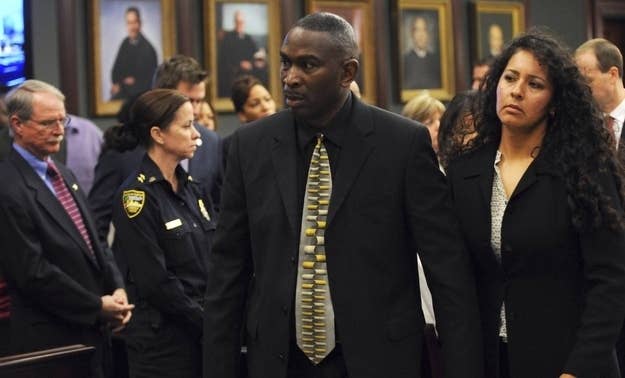 The AP reported that Davis' parents each left the courtroom in tears. Davis's mother, Lucia McBath, is an advocate for repealing Florida's Stand Your Ground law, and a national spokesperson for the organization Moms Demand Action for Gun Sense in America.
"My grief is unbearable at times," McBath said at a recent legislative hearing. "I'm here as a face of the countless victims of gun violence."
Moms Demand Action founder Shannon Watts told BuzzFeed on Saturday that "when somebody fires 10 shots, that's not self-defense, that's a massacre. This is another senseless death of an unarmed African American teen. We need to change laws that allow for sanctioned and dangerous vigilantism."
In his closing argument, Dunn's attorney Cory Strolla claimed that his client had a right to "meet force with force." Strolla said the state must prove that Davis didn't wave a gun at Dunn, as Dunn has claimed.
Strolla also told reporters before the verdict was read that he thought there was political pressure on the prosecutors because of George Zimmerman's acquittal.
"I believe there is a lot vested in this case, politically," Strolla said. "The case, on the heels of not guilty in George Zimmerman, just escalated that political pressure."