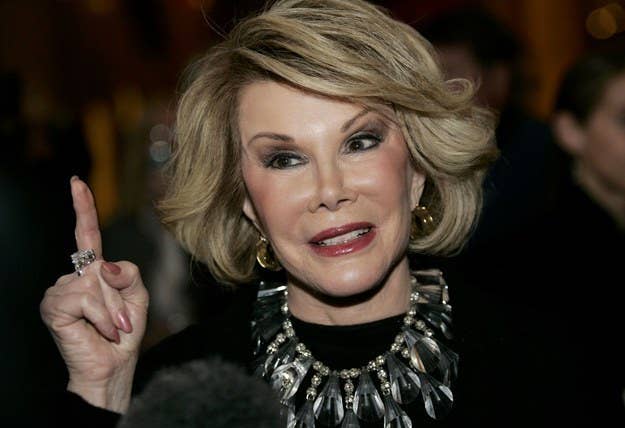 Joan Rivers, the pioneering comedian, died Thursday the age of 81, a week after she suffered cardiac arrest during a routine surgery, her daughter Melissa said in a statement.
Rivers underwent throat surgery at Yorkville Endoscopy in Manhattan on Aug. 28 when a 911 call was placed saying the comedian stopped breathing. She was immediately rushed to Mount Sinai Hospital in New York City where she was placed on life support in a medically induced coma, her family said.
On Wednesday, Melissa Rivers said that her mother had been moved from the intensive care unit and into a private room where she was being "kept comfortable."
Melissa Rivers released the following statement on Thursday: "My mother's greatest joy in life was to make people laugh. Although that is difficult to do right now, I know her final wish would be that we return to laughing soon."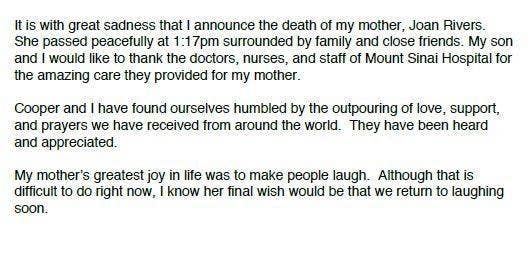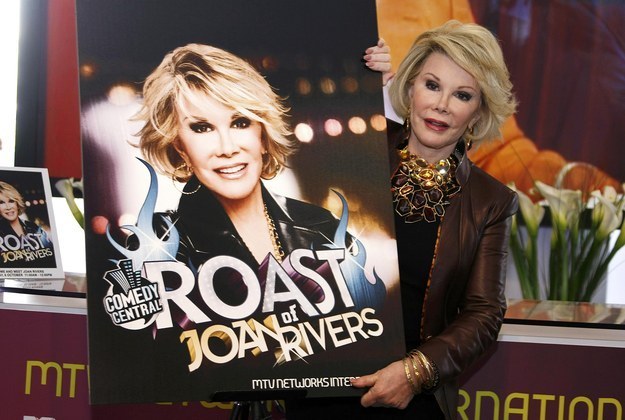 Born Joan Alexandra Molinsky, Rivers rose to prominence as a comedian in the 1960s at a time when being a female stand-up comic was almost a contradiction in terms. Her scabrously self-depricating and sexually frank sense of humor — punctuated by her famous catchphrase "Can we talk?" — ultimately earned her a guest spot on Johnny Carson's The Tonight Show, which Rivers had said many times launched her career in earnest. Eventually, she became the permanent guest host of Carson's show, until she was offered her own late-night talk show in 1986 by Fox (a decision that caused a permanent rift between her and Carson).
After her late-night stint was canceled, Rivers shifted to daytime, hosting The Joan Rivers Show starting in 1989, for which she won a Daytime Emmy for Outstanding Talk Show Host. When that show went dark, she started reporting from the red carpet with her daughter Melissa, turing the world of glamour and fashion into a comedy blood sport. She also wrote 12 best-selling books, performed stand-up throughout the country, and embraced the world of reality television, including the WE show Joan & Melissa: Joan Knows Best? and NBC's The Celebrity Apprentice, which she won in 2009.
Rivers had an indefatigable work ethic. As she explained in her 2010 documentary Joan Rivers — A Piece of Work, she would play virtually any gig offered to her, as long as it paid. She was also unapologetic about her many stints of plastic surgery, often using them as fodder for her comic material.
In 2013, she launched a YouTube series called "In Bed With Joan," in which she interviewed celebrities and comedians.
Rivers is survived by her daughter and collaborator, TV personality Melissa Rivers, and her grandson Cooper Endicott.