Estonia Had Its First School Shooting Ever
On Monday, a 15-year-old student shot and killed a teacher in a south Estonian school.
A 15-year-old student in a southern Estonian school shot and killed his teacher during a class on Monday, marking the nation's first reported school shooting.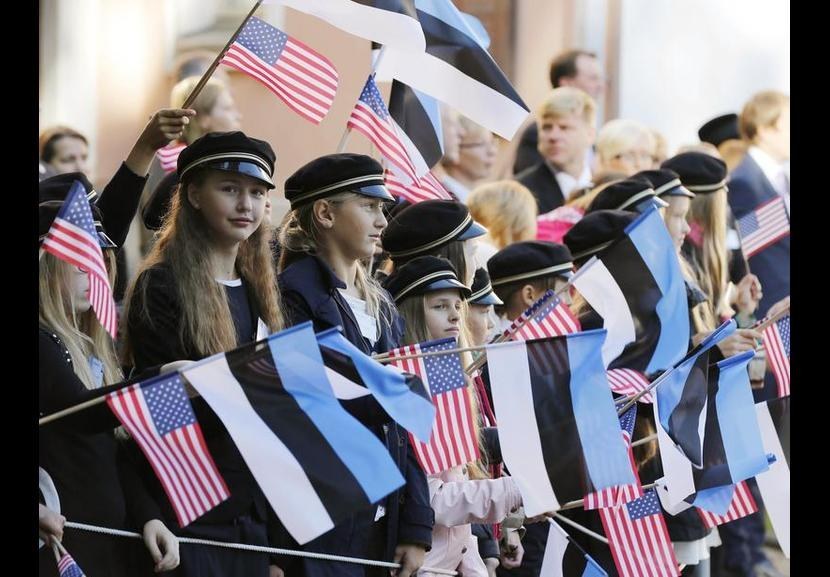 The victim was a 56-year-old female German teacher. Nobody else was injured in the attack, and the shooter was quickly taken into custody.
Police responded to reports of a shooting at the Paalalinna school in the town of Viljandi in the early afternoon on Monday, according to the Associated Press. The motive of the shooter, who has not yet been identified, is unclear.
The student used a weapon that his father owned legally. Estonian national broadcaster ERR said the gun is believed to be a revolver, but police have not confirmed this yet. In Estonia, minors under the age of 18 are not allowed to own or use weapons or handguns, but in rural areas where hunting is popular, "hunting weapons are commonplace." The AP reports there are approximately 120,000 weapons in civilian use in the nation of 1.3 million people.
In a statement provided on Monday, Estonian President Toomas Hendrik Ilves said the incident "is not a tragedy of one school or one town; it is a tragedy for the whole of Estonia.'
"It is a grief and shock to us all."
The shooter could face up to 10 years in prison if he is found guilty of manslaughter.
Police are expected to provide more details as the investigation continues.