Edward Brooke, First Black Man Elected To US Senate, Dead At 95
The former senator died of natural causes in his Florida home on Saturday.
The first black man to win the popular election for a U.S. senate seat, former Massachusetts Sen. Edward Brooke, died on Saturday. He was 95 years old.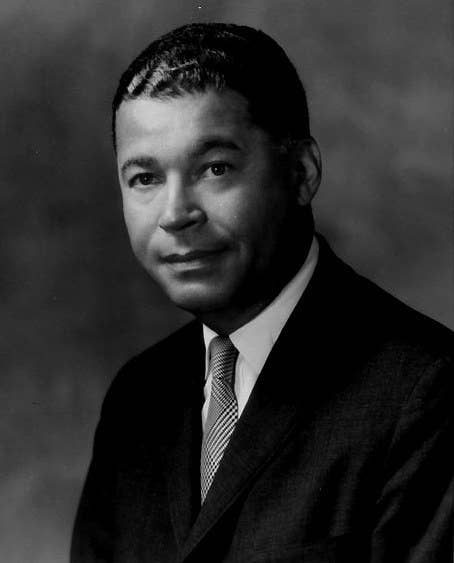 Ralph Neas, a former aide to the senator, told the Associated Press that Brooke died of natural causes in his home in Coral Gables, Florida.
Brooke served two terms in the Senate after he was elected in 1966. The liberal Republican was the first African American elected to the senate, but two black men served before him in the 1870s, when state legislatures chose elected officials.
Brooke has said he was "thankful to God" that he was able to see Barack Obama lead the U.S. as first black president, the AP reported.
In Oct. 2009, Brooke was honored with the Congressional Gold Medal. Obama described Brooke as "a man who's spent his life breaking barriers and bridging divides across this country."
President Obama issued a statement Saturday night saying Brooke "led an extraordinary life of public service."
Michelle and I were saddened to learn of the passing of former Senator Edward Brooke. Senator Brooke led an extraordinary life of public service, including his time in the U.S. Army. As the first African-American elected as a state's Attorney General and first African-American U.S. Senator elected after reconstruction, Ed Brooke stood at the forefront of the battle for civil rights and economic fairness. During his time in elected office, he sought to build consensus and understanding across partisan lines, always working towards practical solutions to our nation's challenges. We express our deepest sympathies to his wife Anne, children Remi, Edwina, Edward, stepdaughter Melanie, family, friends and the people of the Commonwealth of Massachusetts.