Last night, Dave Chappelle returned to the late night stage for the first time in years to talk to David Letterman about quitting his Comedy Central show.
The comedian hosted the wildly popular sketch comedy program Chappelle's Show on Comedy Central from 2003—2006.
In 2006, Chappelle left the show and went on a spiritual retreat to South Africa. But on the Late Show he cleared some things up for the first time.
Chapelle said he was only in South Africa for two weeks, he never "really quit" Chappelle's Show, and even though sometimes he wish he stayed on the show and took the money, he's still doing okay.
In the full interview, Chappelle compared his departure from the show to "getting divorced in the '50s."
"People didn't go to divorce court," he said. "They just look at their wife and were like, 'I'm going to go get a pack of cigarettes. I'll be right back.' They just leave with the clothes on their back and make a go of it."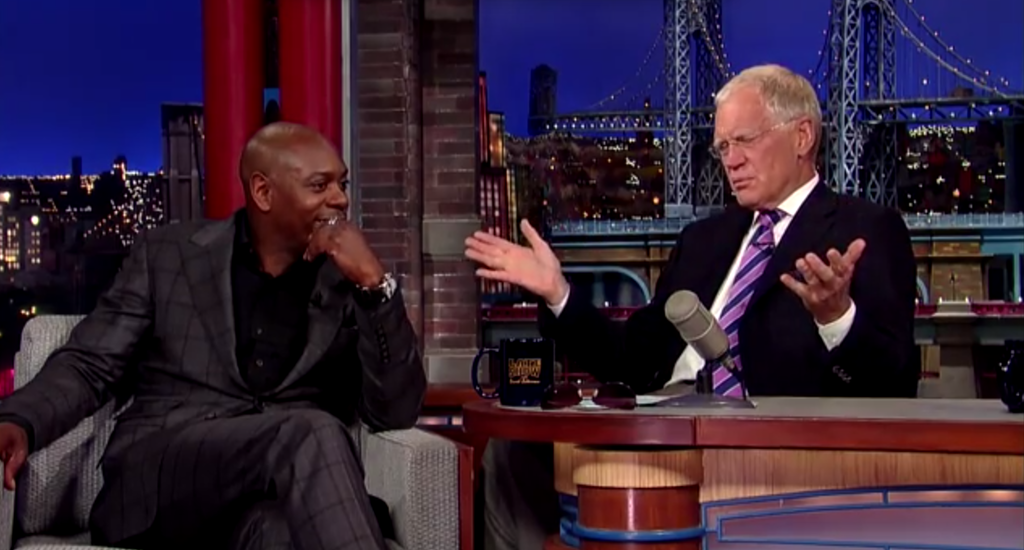 He also said he has no regrets: "I made a series of decisions. ... Look, Dave, it's very hard to go through something like this because no one has really done it before. So there's not too many people that don't think I'm crazy."
Chappelle has returned to doing comedy, and will be performing at Radio City Music Hall in New York City from June 18 to 26.