Bill Cosby's David Letterman Interview Canceled Amid Rape Controversy
For the second time this month, a TV interview with Bill Cosby has been canceled. The comedian also stayed silent when grilled on the rape accusations on NPR.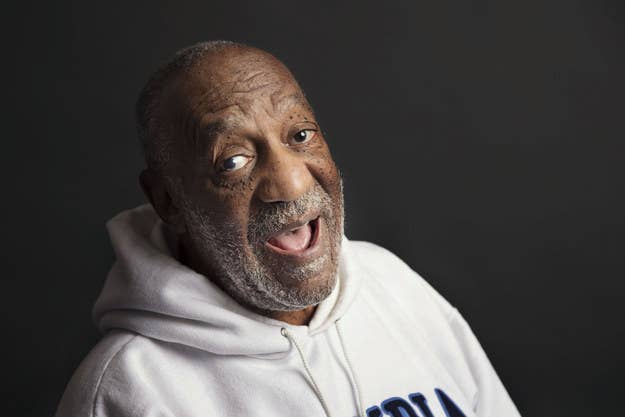 In the midst of a firestorm over the rape allegations facing Bill Cosby, an interview scheduled between the comedian and Late Show host David Letterman has been canceled, marking the second time this month a TV appearance by the comedian has fallen through. CBS did not immediately return BuzzFeed News' request for comment regarding which party canceled the interview.
Queen Latifah's talk show had previously canceled an Oct. 30 interview with the longtime performer after a clip of stand-up comedian Hannibal Burress calling Cosby a rapist went viral.
While the 2006 rape allegations against Cosby garnered the most media attention, nearly a dozen women have filed complaints of sexual harassment or assault against Cosby over the past decades. Several of the alleged victims say they were drugged.
On Saturday morning, Cosby appeared on NPR and dodged questions about his rape allegations, refusing to comment on the recent headlines.
He was interviewed by Scott Simon, and stayed silent when the reporter asked him about the allegations:
SCOTT SIMON: "This question gives me no pleasure Mr. Cosby, but there have been serious allegations raised about you in recent days."

BILL COSBY: [SILENCE]

SIMON: "You're shaking your head no. I'm in the news business. I have to ask the question. Do you have any response to those charges?"

COSBY: [SILENCE]

SIMON: "Shaking your head no. There are people who love you who might like to hear from you about this. I want to give you the chance."

COSBY: [SILENCE]
Two other instances regarding the Cosby controversy made headlines this week.
In Thursday's Washington Post, one of Cosby's alleged victims, Barbara Bowman, wrote an op-ed called "Bill Cosby raped me. Why did it take 30 years for people to believe my story?"
"Only when a male comedian called Cosby a rapist did the accusation take hold," Bowman wrote, speaking of the public outcry after Burress' stand-up act. She added:
While I am grateful for the new attention to Cosby's crimes, I must ask my own questions: Why wasn't I believed? Why didn't I get the same reaction of shock and revulsion when I originally reported it? Why was I, a victim of sexual assault, further wronged by victim blaming when I came forward? The women victimized by Bill Cosby have been talking about his crimes for more than a decade. Why didn't our stories go viral?
Earlier this week, a a meme-generator of Bill Cosby's face — tweeted from the comedian's account — triggered a controversy after the internet used the opportunity to call out the actor as an alleged rapist, using the hashtag #CosbyMeme.
The meme-generator was later deleted from the comedian's website.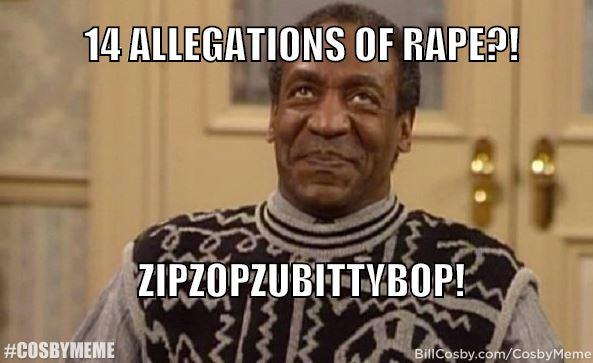 Contact the reporter: alison.vingiano@buzzfeed.com