An Off-Duty Police Officer Shot A Woman In The Head During A Road-Rage Incident
Kenneth Caplan has been arrested and charged with aggravated assault with a deadly weapon.
A Harris County police officer has been charged with aggravated assault with a deadly weapon, after being accused of shooting a 20-year-old woman in a road rage incident in Houston, Texas.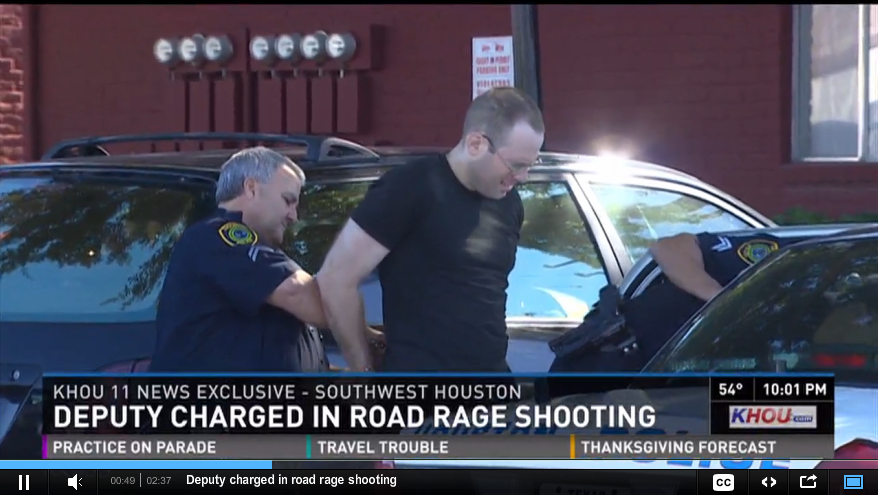 Kenneth Caplan, 34, is a reserve deputy constable with Harris County Precinct 6 but was off-duty at the time of the incident. He was taken into custody on Wednesday morning, KHOU 11 News reports.
The victim spoke anonymously to a local news station, saying that she feels like she "got a taste of death."
"All of a sudden I'm driving, and this guy cuts me off. He was about to hit me. I switched to the other lane, I got in front of him and I cut him off," said the victim.
"I guess that pissed him off. He went like that and he just fired at me. And then all of sudden I heard a ring in my ear."
After she realized she had been shot in the head, the victim immediately stopped on the freeway and called 911.
The victim says she waited on the highway while applying pressure to her head, which "wouldn't stop bleeding." She spent three days in the hospital.
After getting eight staples in her head, she made a swift recovery from the gunshot wound.
In a press release, the Harris County Constable's Office Precinct 6 said the investigation of the incident isn't over, and that Caplan has been removed from his job:
The Harris County Constable's Office – Precinct 6 neither condones nor tolerates the actions taken by Kenneth Caplan that connected him to this incident, and the necessary measures were taken to collect his credentials and remove him from our status.