A Teacher Was Caught On Video Fighting A Student And People Are On The Teacher's Side
This cell phone video of a fight between a teacher and a student from inside a classroom at Santa Monica High School went viral Friday, and now thousands of people have voiced support for the teacher.
A classroom fight between a teacher and a student a California's Santa Monica High School was caught on video this past Friday and quickly went viral. The video's infamy has led to a strong show of support for the teacher, the LA Times reported.
The teacher in question is Mark Black, a longtime educator and wrestling coach who tackled and pinned an 18-year-old student to the ground.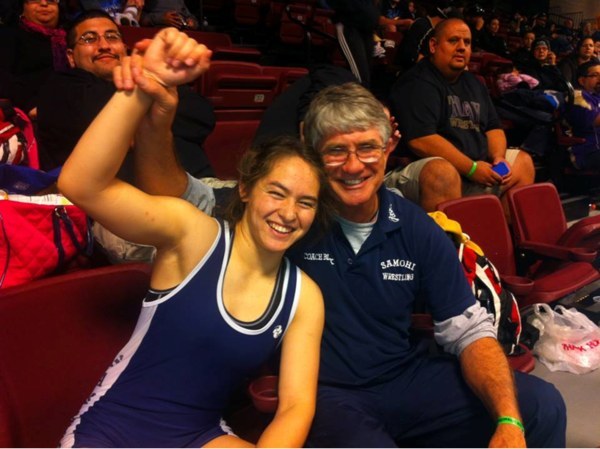 Santa Monica High School District Superintendent Sandra Lyon said the incident was "utterly alarming." She took action quickly and put the teacher on leave pending the outcome of an investigation.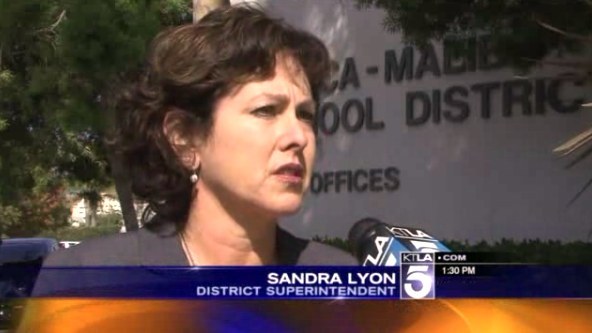 But over the weekend, Mr. Black developed a strong show of online support.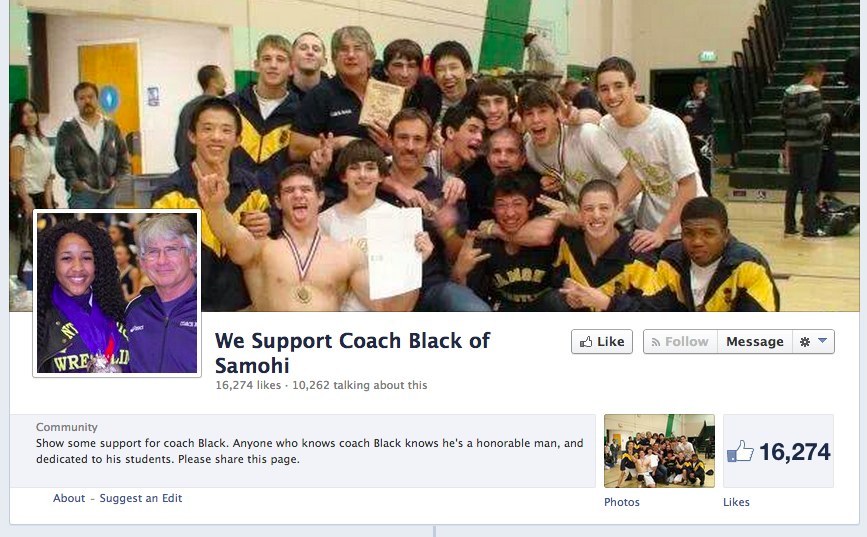 A Facebook page supporting Black already has thousands of likes. Apparently aggravated parents sent letters to the school board alleging that the superintendent had judged the teacher too quickly. The backlash forced her to acknowledge that her remarks about Black caused "great anger," and she even apologized to the Santa Monica community.
"There is concern that my statement reflected a prejudgment of the teacher's conduct prior to completion of an investigation," said Lyon. "There is also concern about my failure to address the conduct of one or more students who were involved in the incident. In retrospect, I understand how my statement has created these concerns."
The details of the scuffle are still unclear. It's reported that Black attacked the boy to keep other students safe; one member of the school board said the incident escalated after a conflict about drug use, saying that the event raised complex issues about when and how staff members can intervene if students pose a threat or break a rule.
"It's a huge controversy when teachers put their hands on students," school board member Oscar de la Torre said. "From me knowing Mr. Black personally — he was a former teacher of mine — I know him to be a fair person."
A Change.org petition was also started by a former student of Black's.
This is how the petition describes the incident, although it is not confirmed by authorities:
Mark Black, longtime science teacher and wrestling coach at Santa Monica High School, was attacked on the morning of April 4, 2014, by a student in his science classroom. The student was in possession of Marijuana that he was attempting to sell in the classroom. As Mr. Black attempted to confiscate the drug and stop the illegal distribution, he was attacked by the student. In an attempt to protect himself and not injure the student in question, Mr. Black, a wrestling coach with over 30 years experience, placed the student in a restraint hold to stop the student from further attacking him. This was in an effort to get the situation under control until the proper authorities could be contacted.
On Monday afternoon, Santa Monica police announced the arrest of two students involved with the incident: an 18-year-old and a 16-year-old. Both of them were charged with battery.