A Middle School Football Coach Tried To Plan A Party At Hooters And Lost His Job
After a coach at Oregon's Corbett Middle School refused to change the location of a party at Hooters, he lost his job. "It's unfortunate because he did a good job as a coach," the school's athletic director told BuzzFeed. "It didn't need to happen if he just changed the party's location."
An Oregon Middle School football coach, who said he would rather lose his job than cancel an end-of-the-season party at Hooters, has lost his job.
Randy Burbach was hired by Corbett Middle School to coach this year's football team, made up of 6th, 7th, and 8th grade boys. The last time he worked for the district as a coach was about 15 years ago, when his own sons went to the school, according to Corbett Middle School officials. But last week, Burbach was fired after butting heads with the school's athletic director over where the football team would celebrate their season.
Corbett Middle School Athletic Director Jean-Paul Soulagnet did not think Hooters was an appropriate location for a school event.
"I had a conversation with him asking him if he would change the location of the venue and he said no. He was just extremely adamant about keeping it where it was [Hooters]," Soulagnet told BuzzFeed. "He was not going to change the location, which was important to me so that all the kids and all the families could celebrate a good season in a place where everybody would be comfortable."
"As for further coaching, I couldn't support him," said Soulagnet, who has worked at Corbett for 20 years. "There's no question that Hooters is not an appropriate place for 13, 14, and 15-year-old kids to go."
Soulagnet said that past parties have been held in local restaurants and pizzerias to support Oregon's small business owners.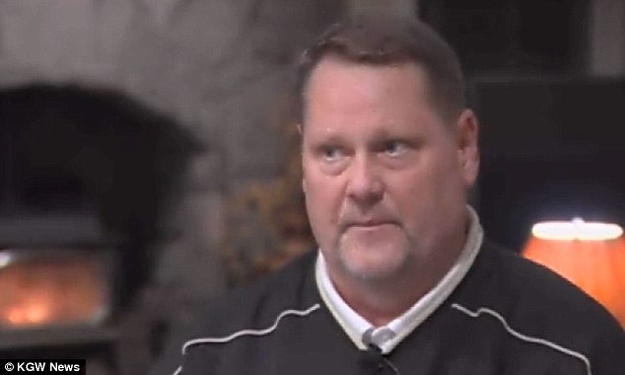 Soulganet wrote a letter via email to the middle school parents earlier this week to explain why Hooters was not an appropriate location for the party, and he said that he received several responses from parents thankful for the decision. The letter is available on the school district's website.
As a school district and athletic department we do not support nor condone the decision to hold an end of season celebration at Hooter's for any of our teams, groups, or clubs cross the board and at at all levels including high school...

Their menu and food is good! They however are not known worldwide for their family style restaurant. If you have never been to a Hooter's restaurant you can visit their website at www.hooters.com. This international chain bills itself as "delightfully tacky yet unrefined".

Some might say that this restaurant objectifies women. I would tend to agree. It is not a restaurant that I would feel good about my wife or daughter working at. I think it sends the wrong message to our young men and that saddens and worries me the most. I'm surprised that more families are not concerned. If my son had played on this team our family would not be in attendance as well. As a 21 year old he was shocked about the location.
Burbach did not immediately respond to BuzzFeed for comment.
"It's unfortunate because he did a good job as a coach," said Soulagnet. "It didn't need to happen if he just changed the party's location." On the school's website, he wrote "we will lose coaches that did a great job turning a group of middle school boys into a cohesive, affective football team."
Update - Nov. 6, 3:00 p.m., ET: Hooters emailed BuzzFeed the following statement.
The Corbett Middle School football players, coaches and their families have earned the right to celebrate a successful, hard-fought season. This Saturday, Nov. 9, Hooters is picking up the tab for an awesome end-of-season football party to honor the team's gridiron success. To top it all off, Hooters will donate $1,000 along with 20 percent of Saturday's Jantzen Beach location sales to Corbett Youth Football so that the entire community can join in celebrating the team's winning season.