When Jordan Basile and Matt Ficarra first met in college six years ago, it wasn't exactly love at first sight.
"She wanted nothing to do with me," Ficarra told BuzzFeed News. " I was a big partier and a lacrosse player."
Because they had mutual friends at SUNY Oswego, the pair ended up crossing paths a few years after college. They even went out on a date, but nothing ever came of it.
Then, in 2011, Ficarra got in a freak boating accident and broke his neck. He became paralyzed from the chest down.
For an ex-college athlete, the accident was heartbreaking. He was concerned about how it would affected his life, but Ficarra also said that since he's a confident person he knew he would work "as hard as I could to get the most out of what I had left."
About six months after the incident, his world unexpectedly changed again: He reconnected with Basile. By 2012, the pair had a lot in common, and were both working for insurance companies.
"A mutual friend reconnected us," he said. "We texted and called each other for about a month before physically hanging out. We have been together ever since."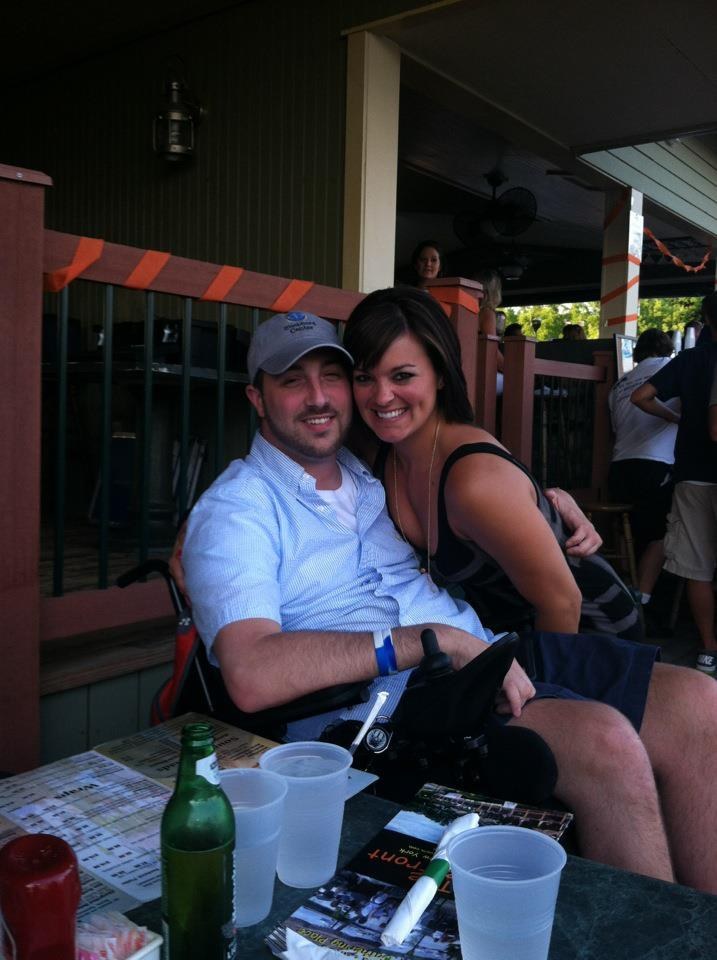 When the couple got engaged in December 2013, Ficarra had one goal: He would walk down the aisle, instead of rolling in a wheelchair.
When he mentioned the goal to his doctor, he got good news: There was a rehabilitation network in Pennsylvania where he could practice walking with an electronic robotic device called an Ekso.
The bad news? It was a seven hour drive away. Ficarra didn't let that stop him, and decided to take a weekly trip to the Good Shepherd Rehabilitation Center in Allentown to practice walking with the device.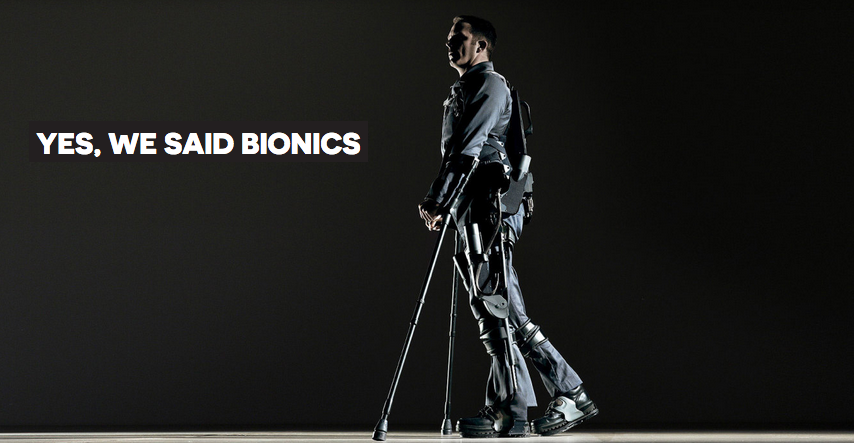 In April, he began practicing weekly with the Ekso, a "bionic, wearable robot or exoskeleton," according to the Ekso website.
Forty rehabilitation hospitals host the $100,000 devices, though most are in VA hospitals and specifically available to veterans.
"It was surprisingly very really easy and natural to learn how to use it," he described. "It just sucked having to drive three and a half hours each way once a week to walk for one hour."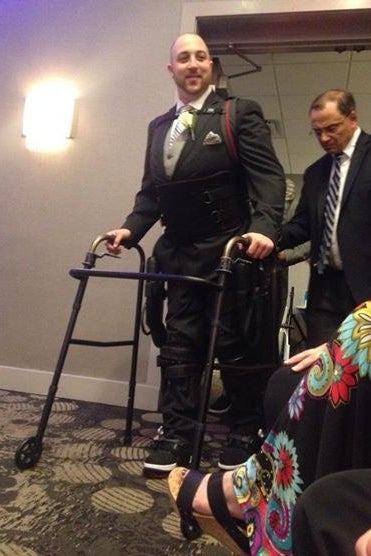 By his wedding day on Oct. 18, Ficarra couldn't wait to walk down the aisle. He stepped through the doors of the Doubletree Hotel in DeWitt, New York, to applause and cheers.
Ficarra stood beaming as he waited for the bride, and couldn't help but gasp, "Wow," when he spotted her walking towards him.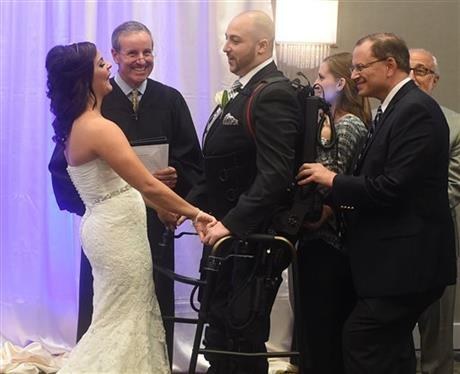 His family said that watching him walk again "was an unimaginable moment."
"It's spectacular,'' Matt's father Frank told Syracuse.com. "I am so proud of him. He's determined and he accomplishes what he sets out to do. He doesn't give up on anything."
The couple wrote their own vows: Ficarra said he would always take care of Basile, who he said was his best friend. Basile described Ficarra as her "soulmate, companion and true best friend," saying that she will always love him "whether he is sitting or standing."
Ficarro's next goal is to get an exoskeleton to use at home, and he's started a fund-raiser to help raise the $100,000 the device costs.
"I'd like as many people as possible to know that things can be overcome," he told BuzzFeed News. "And that they should be living their lives to the fullest."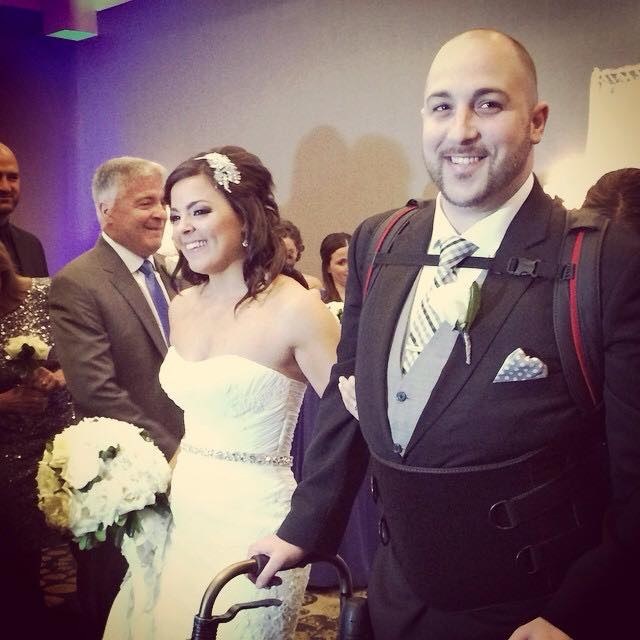 Watch Ficarra and the Ekso in action: