Susan Marie Mellen served 17 years in prison for a crime she didn't commit. On Friday, she was finally released.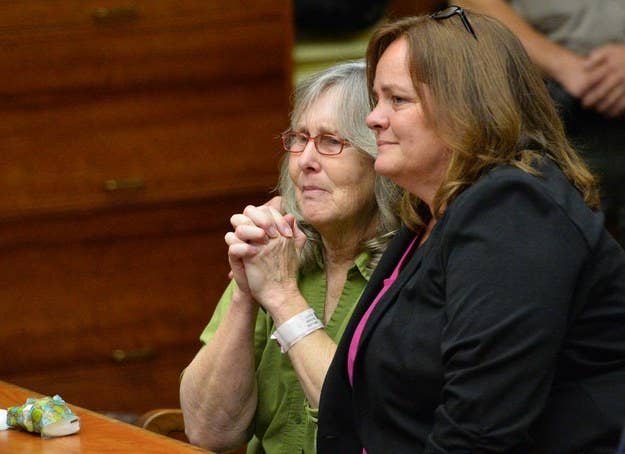 Based on witness testimony, Mellen had been accused of orchestrating the death of a homeless man, Richard Daly, and was sentenced to life in prison without parole, the Associated Press reported.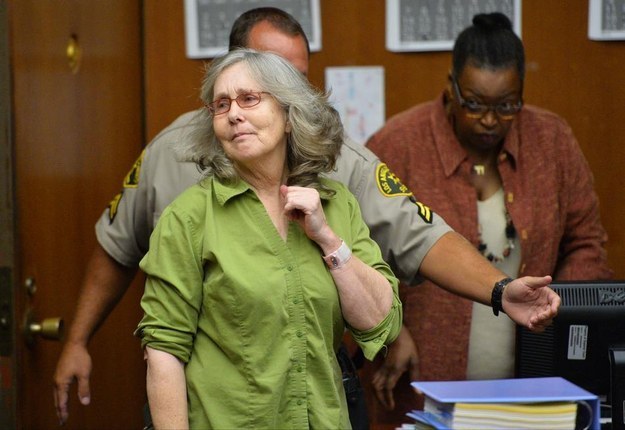 But on Friday, Superior Court Judge Mark Arnold said he thought the justice system had failed her. Arnold said that her attorney "failed to properly represent her" and said the woman who said she heard Mellen confess the crime was a "habitual liar."
"I believe she is innocent," Superior Court Judge Mark Arnold said. "For that reason I believe in this case the justice system failed."
The courtroom, which was filled with Mellen's family members and friends, reportedly broke into applause.
The witness who said she heard Mellen confess to the murder, June Patti, had a long history of giving false tips to law enforcement, according to documents in the case obtained by the Associated Press. She died in 2006.
Three gang members have been linked to the crime, and one was convicted of the killing. Another man reportedly took a polygraph test in which he said he was there when Daly was killed. He said Mellen was not.
Additionally, the organization Innocence Matters said that the police officer who arrested Mellen was also responsible for two other arrests in 1994 in which the convictions of two men were exonerated. Mellen's lawyer Deirdre O'Connor did not immediately return BuzzFeed News' request for comment.
Mellen said she isn't holding any grudges:
"No, no, I always forgave my enemies," she said. "Even your haters, you have to forgive them and sometimes you have to thank them because they bring you closer to God."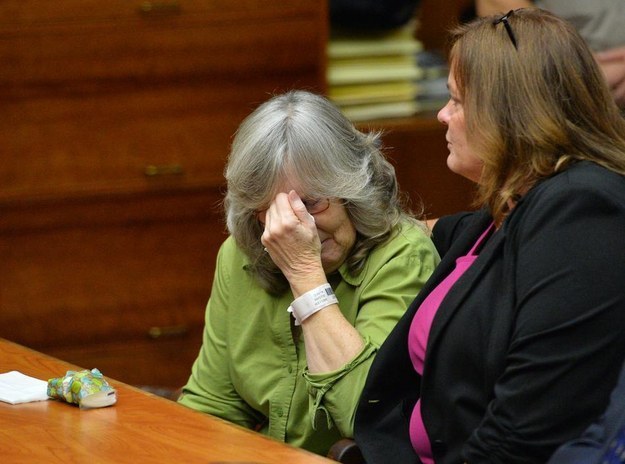 "I always knew that one day God would bring the truth to the light," Mellen told reporters after she was released shortly before 6 p.m.
"I'm a free woman now. Let me do the running man," she said, taking a few dance steps before speaking about her life in prison.
She said her sentence was "cruel punishment," but that she never stopped believing that justice would be served. She even wrote the word "freedom" on her shoe, "because I knew I was going to walk free one day."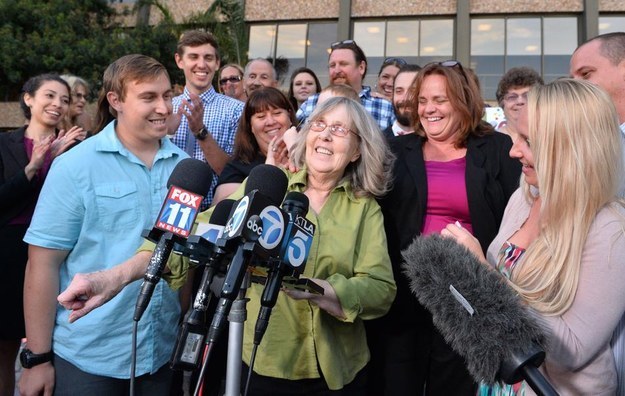 Mellen, a mother of three, is now focused on spending as much time with her family as possible.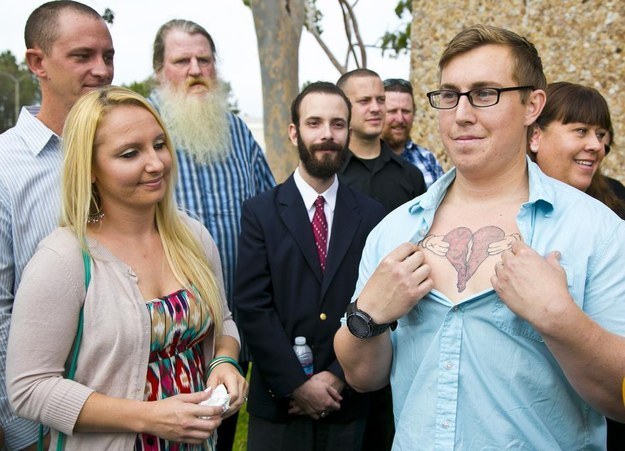 Mellen's son, Donald Besch, 25, opened his shirt to show reporters a tattoo of a broken heart he got to memorialize her. He is a member of the Navy, and plans to spend time with his mom before he is sent overseas shortly.
Her daughter, Jessica Besch, 27, can now have her mother at her wedding; she and her fiancé of eight years wanted to wait to wed so Mellen could be there.
"We're going to go dress shopping together," she said.
Her third daughter, Julie Carroll, 39, brought Mellen's grandson to her release. She held him for the first time on Friday.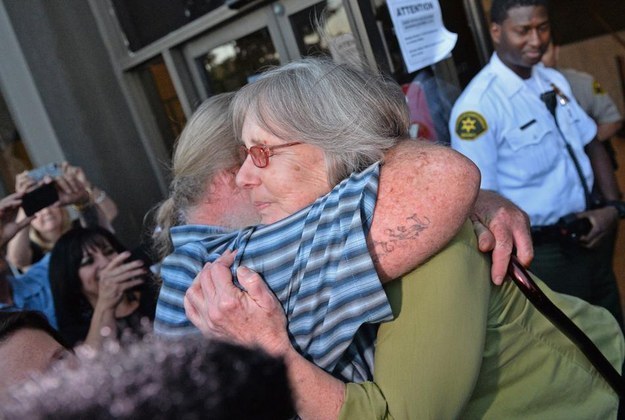 Mellen said she plans to go out to a family dinner, and wants to order avocado, steak, or "something she's never tried before."
Plus, she says she has unfinished business to do: She plans on going to get a McDonald's Happy Meal with her youngest daughter, Jessica.
"Me and her were at McDonald's when I got arrested and we didn't have a happy meal that day," she said. "... It's a happy ending right now...We're going to have a new beginning."