30-Day Sentence For Confessed Montana Rapist May Be Illegal
Judge Todd Baugh, who issued the 30-day ruling that angered the internet and sparked protests in Montana, now says the sentence may be illegal. State prosecutors are appealing the ruling.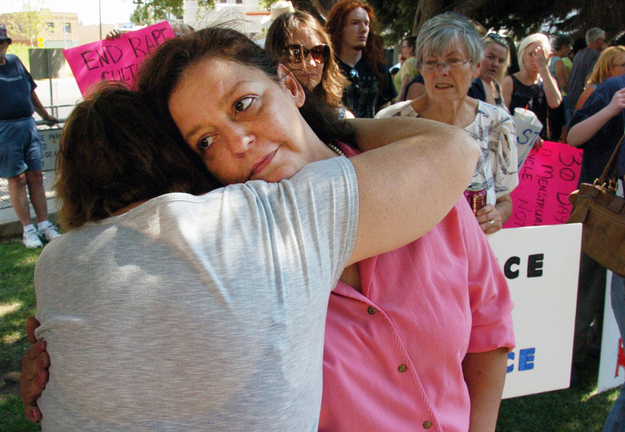 A Tuesday court order shows that the mandatory minimum for a rapist should be two years, not 30 days, which would make illegal Montana judge Todd Baugh's ruling for admitted rapist and former teacher Stacey Rambold.
As CNN reports, the court order read:
In this Court's opinion, imposing a sentence which suspends more than the mandatory minimum would be an illegal sentence.
Judge Baugh had scheduled a Friday afternoon rescheduling hearing, but it was canceled Wednesday.
Prosecuting Attorney Scott Twito had originally sought 20 years in prison with 10 years suspended for Rambold, and was already vowing to appeal the 30-day sentence. Twito did not return a call to BuzzFeed to comment on if he would also appeal if Rambold received two years in jail.
Hundreds of protesters demonstrated outside the Yellowstone County Court House last week to call for Baugh's resignation.
News of Friday's hearing and attempts to extend the 30-day sentence did little to win over those critics. Eran Thompson of Not in Our Town, a Billings organization that works against hate crimes, said:
The judge cannot take back the words he said when he blamed the victim. As far as we're concerned, Judge Baugh has lost the trust of this community.
Update - Sept. 4, 2:20 p.m., EST: Montana Attorney General spokesman John Barnes says that Judge Baugh will be asked to cancel the resentencing hearing on Friday, The Associated Press reports.
State prosecutors will move forward to appeal the ruling as "illegal."