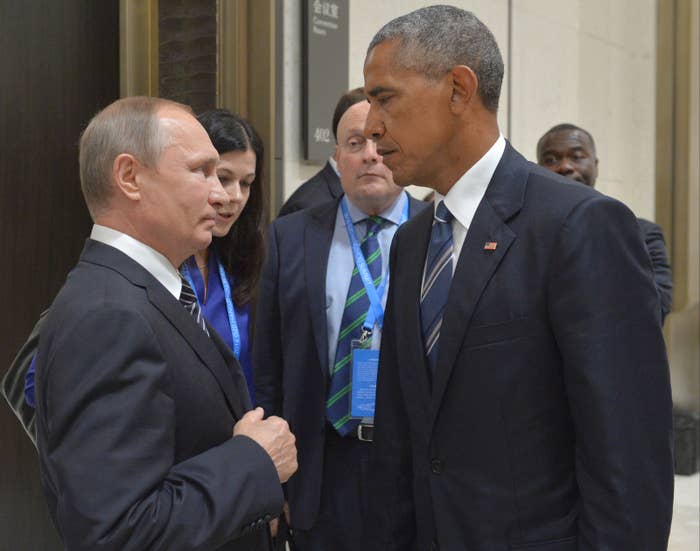 WASHINGTON — Two of congress's top-ranking Intelligence Committee leaders said Thursday that Russian intelligence agencies are actively working to influence the upcoming U.S. election, and publicly demanded that Russian president Vladimir Putin stand down.
"Based on briefings we have received, we have concluded that the Russian intelligence agencies are making a serious and concerted effort to influence the U.S. election," said Sen. Dianne Feinstein (D-Calif.) and Rep. Adam Schiff (D-Calif.) in a joint statement. "At the least, this effort is intended to sow doubt about the security of our election and may well be intended to influence the outcomes of the election—we can see no other rationale for the behavior of the Russians."
Feinstein and Schiff are the top-ranking democrats on the Senate and House Intelligence Committees, respectively.
The statement is the first public, on-record statement from high-level US officials accusing Russia of attempting to manipulate the upcoming US elections. Since July of this year, anonymous US officials have speculated that Russian-backed hackers were behind a string of cyberattacks that saw politically-motivated leaks and strategic document dumps, many apparently orchestrated to embarrass Democrats. But no official — from the White House or across the Intelligence Community — would publicly accuse Russia of sowing chaos. The hacks included the breach of a Democratic National Committee server and the release of thousands of internal DNC emails on the eve of the Democratic Convention.
Further, Schiff and Feinstein said the efforts are likely being directed from the very top echelons of the Kremlin.
"We believe that orders for the Russian intelligence agencies to conduct such actions could come only from very senior levels of the Russian government," the statement continued. "We call on President Putin to immediately order a halt to this activity. Americans will not stand for any foreign government trying to influence our election. We hope all Americans will stand together and reject the Russian effort."
The White House has balked at publicly naming and shaming Moscow for the cyberattacks, choosing instead to suggest Russian involvement via anonymous US officials. Cybersecurity experts and intelligence officials have speculated that there was little to gain in publicly calling out the Kremlin, and doing so would risk a tit-for-tat cyberwar.
When asked whether it supported Feinstein's and Schiff's statement, the White House did not comment and did not say if they knew the statement was coming out ahead of time.