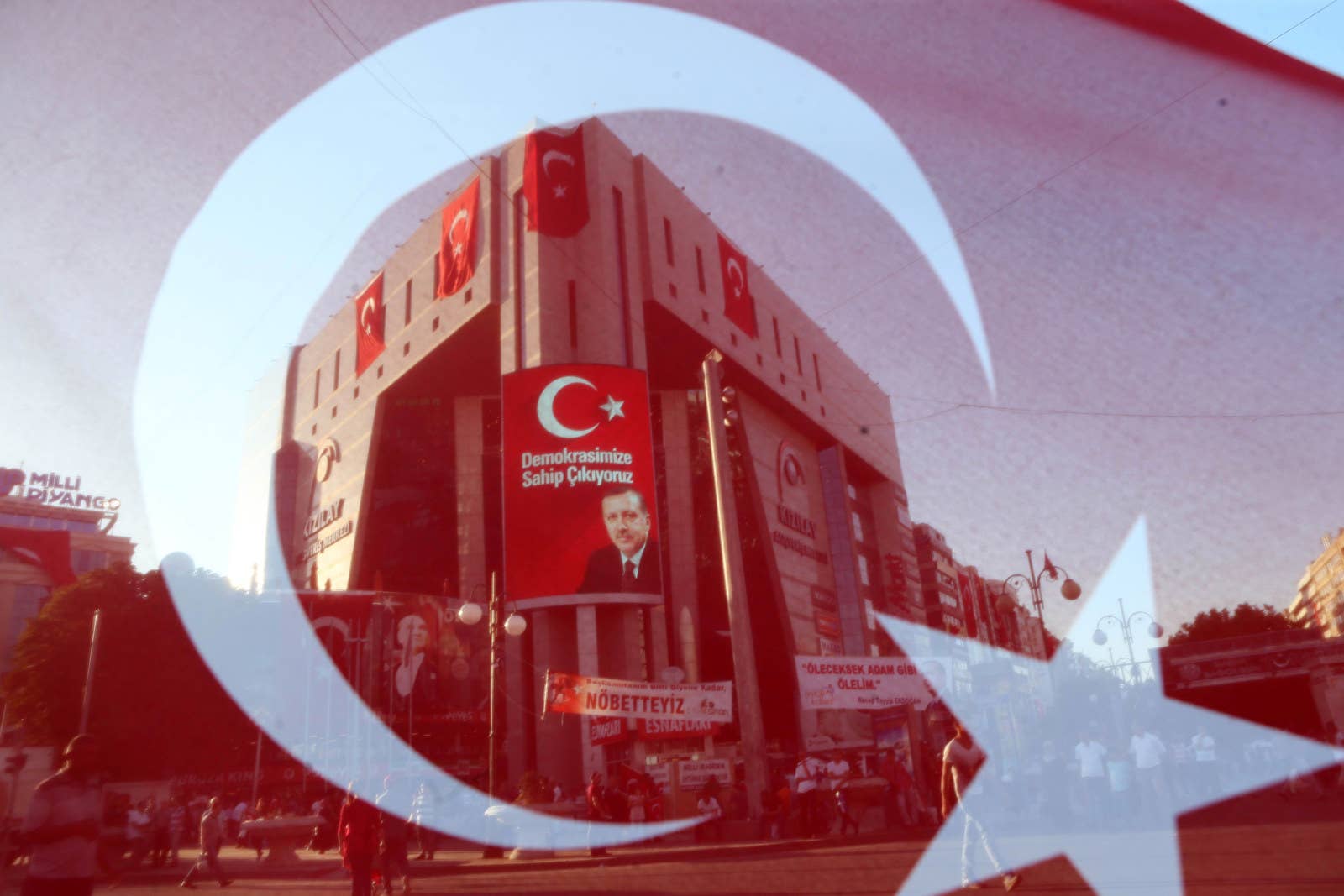 WASHINGTON — General Joseph Dunford, chairman of the Joint Chiefs of Staff, was almost 7,000 miles away from his office at the Pentagon when a mysterious call came in on a Friday night.
It came from the number of his Turkish counterpart, Gen. Hulusi Akar, the leader of Turkey's military and a critical ally in the fight against ISIS. But when Dunford's office staff answered, it wasn't Akar's voice on the other end of the line — it was his kidnappers', who, hours before, had started waging a bloody coup in the streets of Turkey. With Turkey's top general and presidential confidante held hostage, they needed Dunford's support.
The general was asleep in Afghanistan during a routine visit to US forces there. He had already been roused once before for an unrelated issue, and his staff decided not to wake him. They told the coup plotters Dunford wasn't available, and hung up the phone.
By morning, the uprising — led by a small, but powerful faction of Turkey's military — would be largely quashed, and Akar released hours later. At least 50,000 soldiers, law enforcement officials, journalists, academics, and other alleged plotters would eventually be arrested or banned by the government of Turkish President Recep Tayyip Erdogan, who swore to avenge the failed overthrow. By the following Friday the critical airbase Turkish base Incirlik, out of which the US flies anti-ISIS missions, returned to normal operations after having its power cut by authorities after the coup. Washington could finally collectively exhale.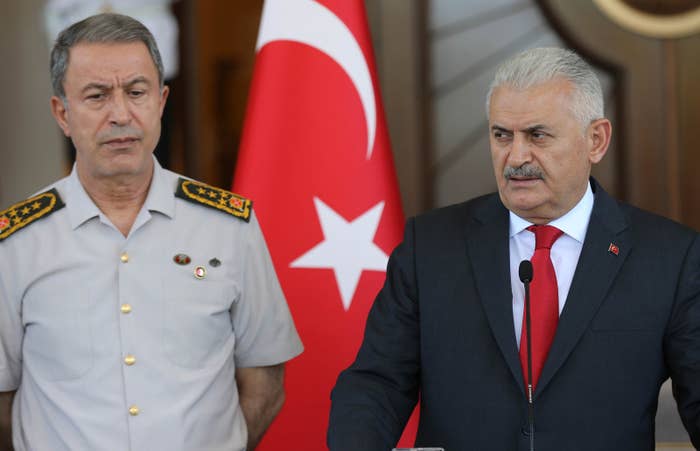 But for a handful of hours that Friday night, the US was dealt a harsh reminder that it, too, can be a pawn in an unpredictable global game. Washington watched in shock as one of its key NATO allies descended into chaos, and Incirlik, the southern Turkey installment used by US forces, was a critical cog in the mutiny. Its base commander and several military personnel, working alongside US soldiers, were quickly arrested for alleged involvement in the attempted overthrow — Turkish authorities said the base was used to refuel F-16s used in the attempted coup.
As reports of the uprising trickled across airwaves to DC that afternoon, US officials spoke of panicked confusion. Administration staffers rushed Friday night to pull together inter-agency meetings and get in touch with diplomatic personnel on the ground in Turkey. In the early hours, Erdogan was nowhere to be found, reports from the ground were confusing — one administration official said initial accounts indicated the military presence was due to an imminent threat, not a coup — and no one was sure who was in charge in Ankara.
When the staff at Dunford's office answered the call from the coup plotters Friday night, one defense official said, "Honestly, we didn't even know who we were supposed to talk to at that point."
Once the coup unraveled, hours later, it seemed like Washington had narrowly avoided disaster. The White House settled back into business mode, unequivocally announcing support for the democratically elected Erdogan government, but warning the increasingly repressive government to exercise restraint.
"I want to be as clear and unequivocal as I can be. We deplore the attempted coup," US President Barack Obama said at a press conference days later. "Our strong belief and hope [is] that as the dust settles there is not an overreaction that could in some fashion lead to a curtailment of civil liberties."
But as much as Washington would like to swiftly wash its hands of the incident, the attempted coup has revealed fissures and rattled the US–Turkey partnership, just as the military allies have started to hit their stride in the fight against ISIS. In an unprecedented step forward earlier this month, the US secured Turkish support for a Kurdish-led offensive against Manbij, an ISIS stronghold in northern Syria. The development was full of potential as the US prepares Kurdish militias — considered terror groups by the Erdogan government — to handle larger offensives in Syria.
In the hours immediately following the coup attempt, administration officials insisted the incident had no impact on counter-ISIS operations. But as the dust has settled, going back to normal with Ankara may not be an option.
"It's affecting all segments of the national security apparatus in Turkey. Many of our interlocutors have been purged or arrested," James Clapper, the director of national intelligence, said Thursday. "So there's no question this is going to set back and make more difficult cooperation with the Turks because of that. And that's certainly true in our realm of intelligence and, specifically, counterterrorism."
The failed attempt has done nothing to ease running tensions between Ankara and Washington over long-standing issues. The US continues to offer, in Ankara's eyes, a safe haven in Pennsylvania to self-exiled Turkish cleric Fethullah Gulen — a political rival of the Turkish president whom Turkey alleges orchestrated the failed uprising. And several of the alleged coup plotters were key go-betweens for the US and Turkey, which has only fueled Erdogan's running distrust of his US allies.
Two weeks after the failed coup, tensions persist. Joseph Votel, head of US Central Command, which leads the ISIS fight, took the stage at a security conference in Aspen on Thursday to say: "We've certainly had relationships with a lot of Turkish leaders and military leaders in particular, so I'm concerned about what the impact is on those relationships. Some of them are in jail now."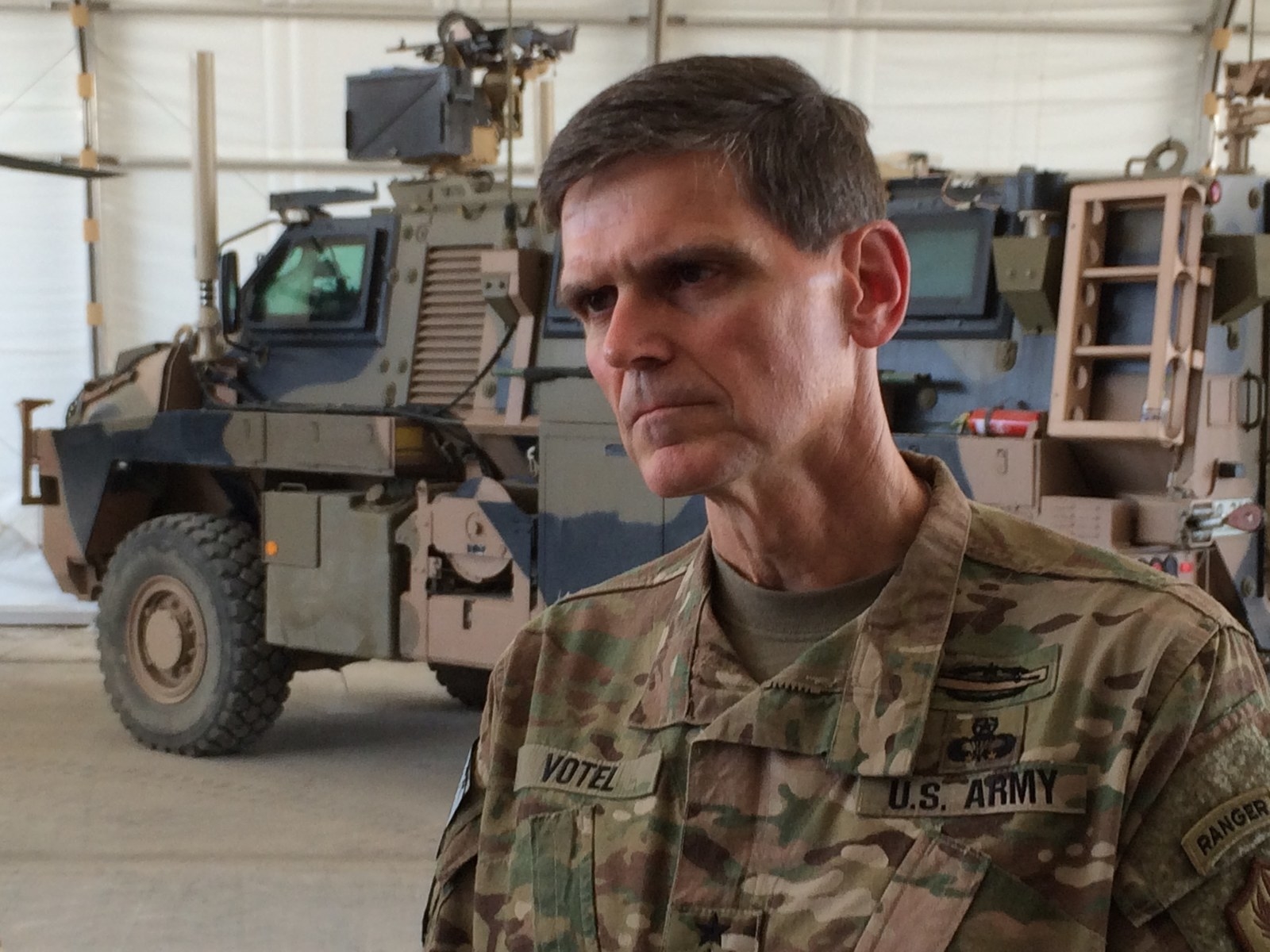 Hours later, Erdogan responded by accusing Votel of siding with the coup plotters. Votel denied those allegations Friday, calling the claims "unfortunate and completely inaccurate." Not long after, the Pentagon backed away from Votel's comments.
"We don't have any indication of problems at this moment in time, and we would just like to maintain that," Pentagon Press Secretary Peter Cook told reporters Friday. "That was I think what General Votel was expressing yesterday at Aspen."
The claim against Votel wasn't the only one lobbed at officials in the US. Pro-Erdogan news outlets have repeatedly leveled unsubstantiated allegations that the US conspired with the coup plotters. The rabidly pro-government Yeni Safak newspaper accused one-time State Department adviser and expert on Turkey Henri Barkey, in Istanbul during the coup for a conference co-sponsored by a local university, of being a CIA operative behind the putsch attempt. A prosecutor has filed a case accusing the CIA and FBI of training the coup plotters.
"The US was doomed to be dragged into this domestic drama no matter what," said Joshua Walker, a fellow with the German Marshall Fund who formerly worked on Turkey issues for the State Department. "This has always been the case where Washington and Ankara have had a difference of opinion, but particularly now, the level of mistrust has never been as high."
Washington, Walker said, needs to take this as a warning. It was right that democracy would prevail in Turkey. But with so much on the line, the US can't be caught off-guard again. "We were right in the fact that civilians would rise up and defend the democratic process," Walker said. "[But] it shows how much we took Turkey for granted, and how few people in Washington are really paying attention to Turkey as closely as other places." Erdogan warned so often for so long about his opponents' uprising, he said, that Washington became complacent.
"It's a little like earthquakes in Istanbul. You knew it was going to happen at some point. But we were caught waiting around for the big one."
Mike Giglio and Borzou Daragahi contributed reporting.
UPDATE
(Dunford's office contacted BuzzFeed News after publication and said the general was awake in Afghanistan when he was informed the call from Gen. Akar's number had come into his DC office.)