NEW YORK — This is Asaad Mana and his wife, Nada, who voted in their first US presidential election on Tuesday.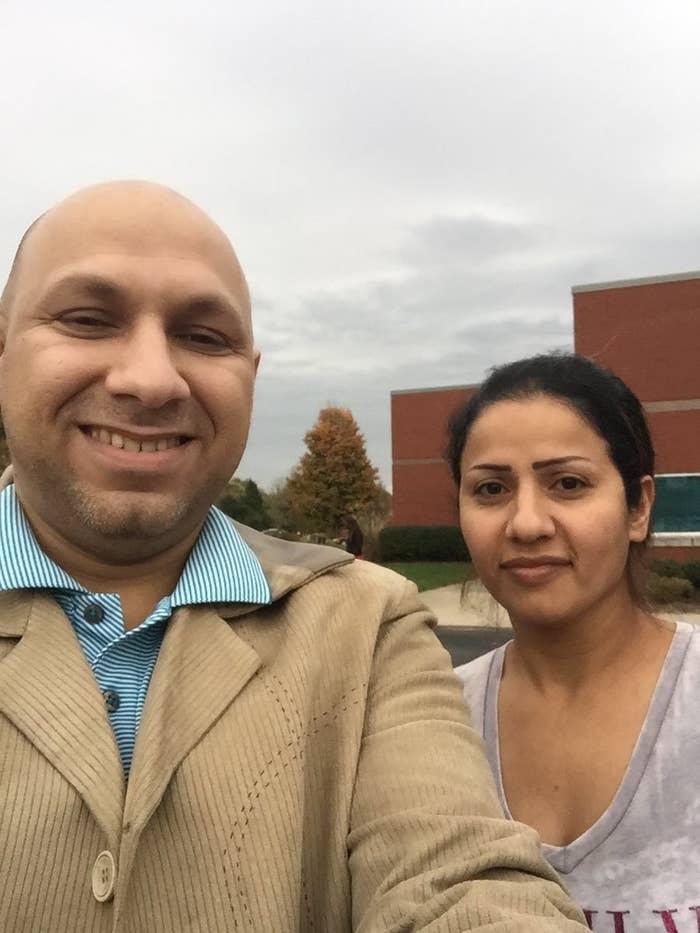 Mana, whose full name is Asaad al-Abdulazeid, worked as a translator in Baghdad for a USAID project from 2003 to 2004. He went on to work for several projects run by the US government, Iraqi government, and NATO until 2010, when he, his wife, and his daughter, now 9, came to the United States. After becoming citizens in October of last year, the two voted today for the first time.

Malcolm Nance, who worked with Mana in Iraq from 2003 to 2004, proudly tweeted a picture of his former translator outside of a polling station.
The tweet went viral, with over 4,000 likes and 1,000 retweets.

"I was completely overwhelmed when he sent that photo and cried in a Starbucks. I showed every one in the line — I was so proud. I thought I was proud when he became a citizen but this overwhelmed me," Nance said. "I called him from Brussels to congratulate him when he swore citizenship. But today he joined 242 years of immigrants who made America really what it is."

Mana told BuzzFeed News that he and his wife were absolutely thrilled to vote this year.
"It is a great opportunity and we are feeling so proud to do that," he said. "We are so delighted and we feel like we are engaged in the community and the American people ... It's delightful. It's something amazing. We never had it in our country."
The pair, who live in Kentucky, voted for Hillary Clinton, but Mana said no matter what, they intend to stay politically involved.
"Whoever is going to win, we are going to try to participate into that political field and always make people hear our voices," he said. "I've been telling people, you think the election is only limited to the US as a country. It's not. The whole world is watching this."
On Twitter, people were warmed by Nance's post.
Mana said he thought voting was a right many people in America take for granted. Beyond all of the craziness this campaign season, he couldn't understand why some Americans would choose not to vote.

"Put yourself in my shoes and live in a country where you don't have a choice," he said. "Why don't you participate and express your feelings, your votes, your ideas? Rare countries in the world have [the opportunity]. "