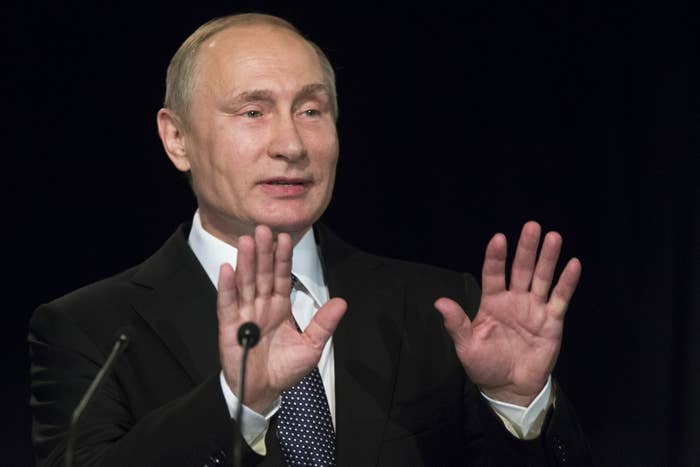 WASHINGTON — Russia's ambassador to the US said Tuesday that faulty intelligence could be behind Washington's decision to accuse the Kremlin of hacking and trying to influence the US election.
Sergey Kislyak made the claim during an event at the Johns Hopkins School of Advanced International Studies, his first public appearance since the White House formally accused Russia on Friday.
"We have seen a number of statements by our colleagues in American intelligence on a number of issues that weren't exactly true in history. I can give you a number of examples," Kislyak said when asked to respond to the administration's accusation. He went on to cite the flawed intelligence on weapons of mass destruction that led to the Iraq war, and a more recent US strike on a Syrian Army position in Syria, which the US has said was a mistake.

"These things happen," he said.
Kislyak flatly denied that Moscow was attempting to meddle in the election.
"We are watching very carefully the election campaign in this country," Kislyak said. "We do not interfere into internal affairs in the United States, not by my statements, not by electronic or other means."
As Kislyak sees it, the rapid deterioration of US–Russia relations — seen most recently in the curt end to talks over a ceasefire in Syria — is by no fault of the Kremlin.
"It's not us who are started it. It's not us who are fueling it," he said. "But the result is where we are."
Kislyak's remarks come just days since the administration, after months of silence, formally accused the Kremlin of attempting to sow distrust in the US election system. Not only were Russian efforts underway, the White House said, but they were being conducted at the behest of the Russian government.
Russian President Vladimir Putin has denied those claims.